Charlie Cox Says Daredevil Season 3 Will Film Later This Year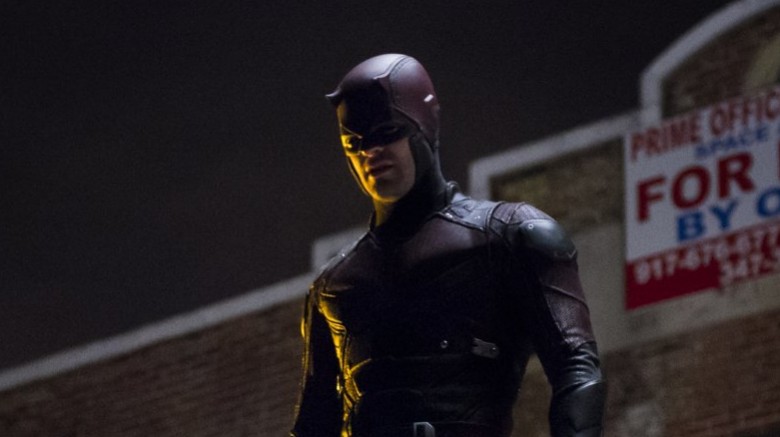 Daredevil could be returning to Netflix sooner than you think.
Series star Charlie Cox said in a recent radio interview that the series will begin filming later this year, giving Cox just a few months between wrapping The Defenders and putting on the mask again. "I do that later in the year," he told Film and Telly Stuff with Luke and Al when asked about when filming would take place. "We'll go back and do that." You can hear his comments around the 24-minute mark.
Daredevil season 3 was announced a few months after the premiere of the second season via a teaser video released on Twitter, but the video gave no hint about when the season would be coming. Netflix is already pretty packed with Marvel properties for a long while, with The Defenders assembling on August 18, The Punisher expected to debut this fall, and Jessica Jones recently beginning filming on its second season. There's also a second season of Luke Cage on the way, but there's been no word yet on the critically panned Iron Fist and a possible season 2. Although with the good ratings, it seems likely that it will.
Daredevil's third season is supposedly to begin filming later this year, and it seems possible that we could see the series premiere at some point in 2018. The events of The Defenders and The Punisher will likely play a big part in the new season, which could mean that it ends up being vastly different than what we've seen on the show thus far. We'll have to wait and see what will happen on Daredevil's third season, but, for now, ponder all the unanswered questions we still have after Daredevil season 2.