Iron Fist Was Netflix's Most Binge-Watched Drama This Year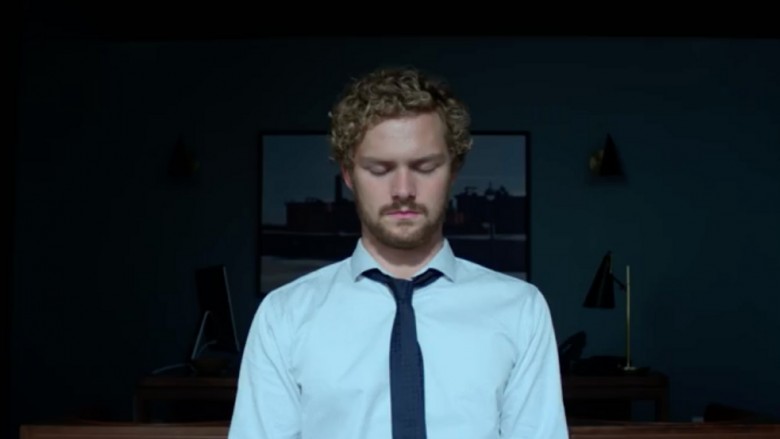 Bad reviews didn't stop viewers from watching Marvel's Iron Fist— in fact, so many viewers tuned in that it became the most-binged Netflix series of the year, according to research firm 7Park Data. (via Variety)
According to the company's data, 54.7 percent of people who watched Iron Fist the day it premiered watched three or more episodes at a time, compared to the average Netflix binge rate of 46.9 percent. Iron Fist also accounted for a higher amount of the service's total streams on its premiere day than some of Netflix's other popular series, bringing in 14.6 percent of the service's viewers that day as compared to 13.8 percent for the second season of Daredevil, 12.8 percent for Luke Cage, and only four percent for Stranger Things.
"The relationship between critic reviews and mass appeal has always been a complicated one," 7Park Data senior analyst Christopher Coby said in a statement. "Consider the '70s, '80s, '90s and the long list of shows with top audience numbers but few Golden Globes or Emmys to show for it. The actual streams data tells us that what critics consider the best shows and what streaming viewers consider the best are sometimes two very different things. Marvel's Iron Fist is a case in point."
Even though a lot of viewers tuned in to Iron Fist, it was still a critical failure, getting the lowest score thus far for any of the Marvel Netflix series on Rotten Tomatoes, with just a 17 percent rating. Although there were a lot of things the series did well, there was still a lot they could have done better; here's what went wrong with Iron Fist.