Deadpool 2 Director Says Sequel Will Have More Action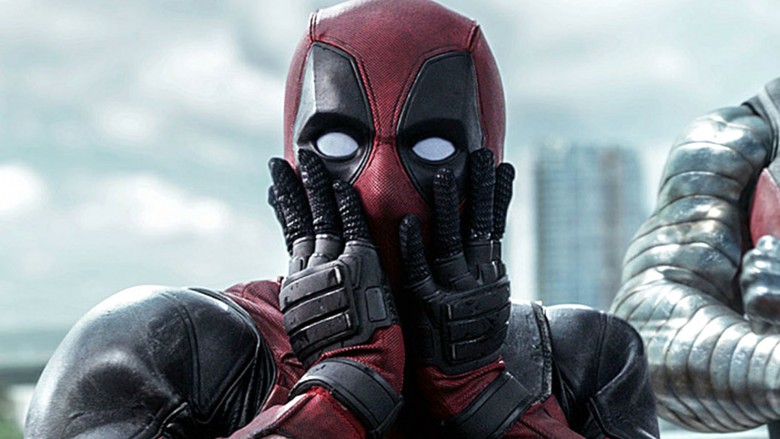 When you hire a director like David Leitch for your sequel, it's not like you're hoping to slow things down.
Leitch, who is best known for co-directing Keanu Reeves' John Wick and the upcoming Charlize Theron spy thriller Atomic Blonde, recently told Empire that he wants to ramp up the excitement in Deadpool 2. "There's more action in this film," he said. "I hope we can expand it and make it interesting in an 87Eleven kinda way." 87Eleven is the fight choreography school he runs with his John Wick co-director Chad Stahelski.
After all, Leitch knows more than a thing or two about action. He's an expert fight scene choreographer and has served as a stunt double for Brad Pitt and Jean-Claude Van Damme. He was also action coordinator for X-Men Origins: Wolverine, the movie that first introduced Ryan Reynolds as Deadpool.
Leitch stepped in to helm Deadpool 2 after Tim Miller departed, reportedly due to creative conflicts with Reynolds. Still, Leitch doesn't want to tamper with the humorous tone of the original. "The completely irreverent tone was the thing that won me over about the first Deadpool movie," he said. "I want to deliver on what they did and at the same time, hopefully expand the universe."
Meanwhile, he also opened up about rumors that Michael Shannon (Man of Steel) is a frontrunner to play Deadpool's pal Cable. He called Shannon a "f***ing rock star" who has always been on the shortlist for the role, but said the search is still on. "If it ends up Michael Shannon, I will be grateful," Leitch said. "But there's a lot of great people out there too... I love him, let me just put it that way."
While Brad Pitt was in talks for the part, that's no longer the case. Stranger Things co-star David Harbour is reportedly another contender.
Deadpool 2 is expected to arrive sometime in 2018, and we'll definitely begin to hear more when production kicks off this year. In the meantime, take a look at some of the biggest dangers and details about the flick.