Jessica Chastain Would Play Poison Ivy In Gotham City Sirens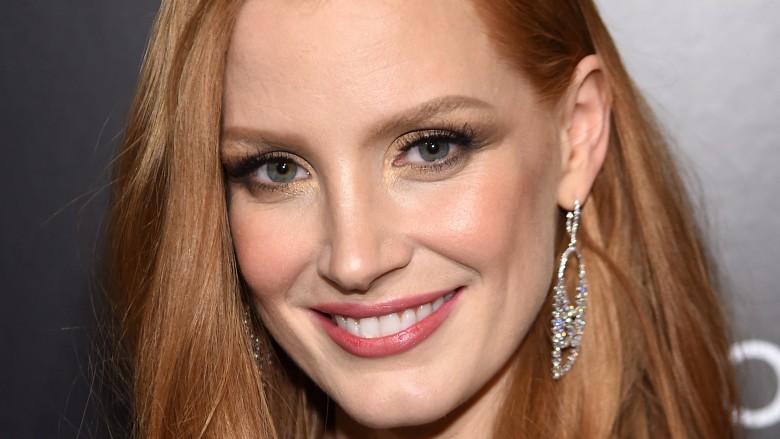 Getty Images
Fan casters, rejoice. One of your Gotham City Sirens dreams might come true. In a recent interview with CinemaBlend, Zero Dark Thirty star Jessica Chastain said that she would consider playing Poison Ivy in the upcoming all-female Suicide Squad spinoff. "I'm interested in all things where the characters are strong and dynamic, and not stereotypes or objects," she said when asked if she would want to embody Pamela Isley. "I like female characters that are subjects, not objects. And so, if Poison Ivy happens to be that, sure. Throw my hat in the ring."
Chastain has been the top choice of many fans for the redheaded villainess (although we would like to see her as a different DC role: Batwoman), but some were nervous that she wouldn't want to take down the part after turning down a role in Shane Black's Iron Man 3. However, from her recent comments it seems that she would be willing to take on a role in a superhero flick, provided that she found the right one.
Gotham City Sirens is, hopefully, just that. The movie, which will be directed by Suicide Squad's David Ayer based off a script from Tomb Raider's Geneva Robertson-Dworet, is set to star Margot Robbie as Harley Quinn and some of the other female villains that have backed her up in the past, with Poison Ivy and Catwoman very likely inclusions. The movie doesn't currently have a release date, although it is reportedly one of the projects that DC wants to fast-track towards filming later this year, filling in the spot left by the delayed filming of The Batman.
If the filming were to be moved up, it would likely mean that Chastain couldn't participate; the actress has quite the busy schedule right now, with The Division, Painkiller Jane, George and Tammy, and more in the works. However, we're still going to maintain hope that Chastain will sign on to the film, especially now that she has said she is open to it.