Suicide Squad 2 Finds A Screenwriter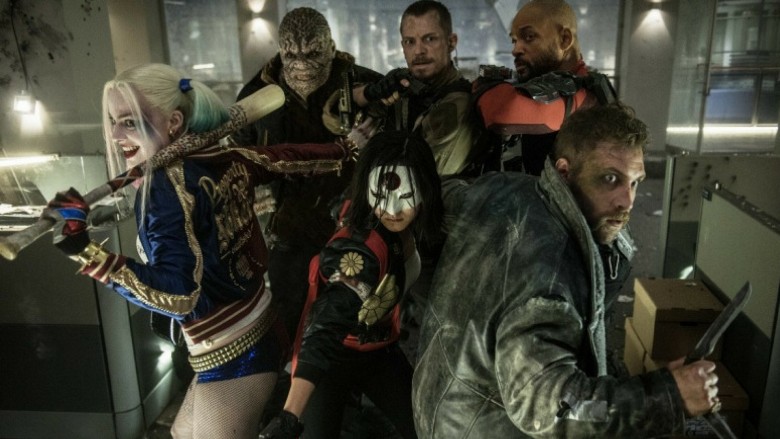 The Legend of Tarzan screenwriter Adam Cozad is in negotiations to work on the script for DC's Suicide Squad 2, according to The Hollywood Reporter.
Suicide Squad 2 is set to reunite the villains from the first movie in a new adventure that DC likely hopes will be much better received than the first, which was panned by critics and fans. The studio is currently talking to potential directors for the sequel (including Mel Gibson, who has expressed some pretty negative views of superhero movies in the past), but apparently landing a screenwriter is their current priority, and they seem to think that Cozad is the man for the job.
Cozad's first project was the Chris Pine-starring Jack Ryan: Shadow Recruit, which earned a 53 percent on Rotten Tomatoes. His second, Warner Bros.' The Legend of Tarzan (featuring Suicide Squad's Margot Robbie), fared worse, earning only a 36 percent. His next film is Underwater, an action thriller starring Kristen Stewart, Jessica Henwick, and T.J. Miller. Cozad has also worked on Bloodshot, the upcoming Valiant Comics adaption, and Charlize Theron's The Gray Man.
David Ayer, who wrote and directed Suicide Squad, isn't set to return, as he is already busy with the all-female spin-off Gotham City Sirens. According to THR, Suicide Squad 2 is now a priority for the studio, although it's unclear whether the sequel or the spin-off will get an earlier release date. As Suicide Squad 2 chugs along towards production, see how the cast should really look based on the comics and check out every movie that DC has planned for their extended universe.