T.J. Miller And Jessica Henwick Join Kristen Stewart's Underwater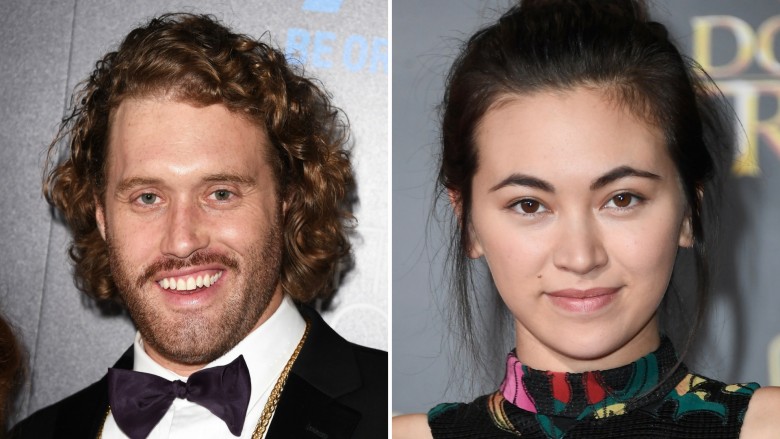 Getty Images
Two Marvel actors may soon be joining Kristen Stewart in a movie that has been described as an "underwater Armageddon." According to Variety, Deadpool's T.J. Miller and Iron Fist's Jessica Henwick are in final negotiations to join the thriller, titled Underwater.
The movie documents the harrowing experiences of an underwater scientific crew trying to survive after an earthquake. Stewart will play the lead, a jaded and hardened crew member. There is no information on who Miller or Henwick would play. The movie, set to start production in New Orleans this month, was written and directed by Will Eubank, who is best known for 2014's The Signal. Eubank has also worked on Superman Returns, House of the Rising Sun, Love, and Broken City.
Miller, a former stand-up comedian, made his film debut as the man behind the camera in the handheld horror movie Cloverfield in 2008. He has since appeared in films like Big Hero 6, Transformers: Age of Extinction, and How To Train Your Dragon, in addition to his starring role on HBO's Silicon Valley. Miller played Deadpool's best friend/reliable bartender Weasel in the 2016 superhero hit. (You can read more about Miller's rise to fame here.)
Henwick will debut as Colleen Wing in Marvel's Iron Fist when the show hits Netflix on March 17 and will reprise the role in The Defenders. The actress is also known for Game of Thrones and Star Wars: The Force Awakens.
No premiere date has been set for Underwater yet.