We (Kind Of) Have Our First Look At Jurassic World 2's Dinosaurs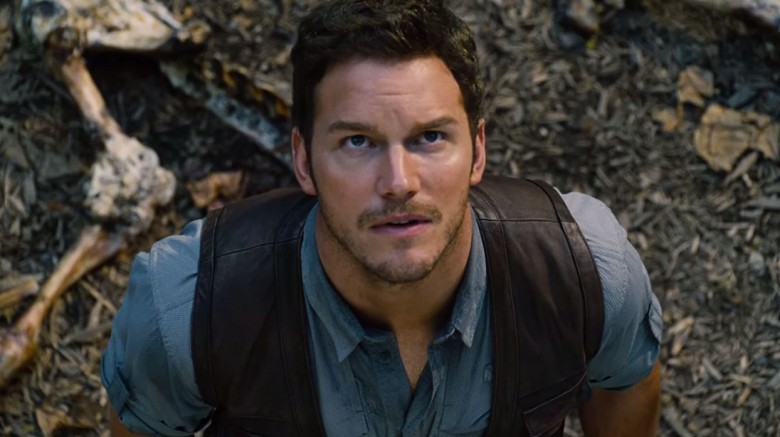 The first look at the dinosaur action in Jurassic World 2 is... interesting. In a short video posted to his Twitter, director J.A. Bayona showed off the less technical side of blockbuster filmmaking, with he and writer Colin Trevorrow playing with a dinosaur hand puppet over a fake forest background. "Working hard at making these dinosaurs come to life," he captioned the video.
Trevorrow and Bayona revealed the first real look at Jurassic World 2 earlier this week, showing a young girl staring down a giant dinosaur fossil in what appears to be a museum. The new video comes a few weeks into shooting.



Working hard at making these dinosaurs come to life. @colintrevorrow #JW2 pic.twitter.com/ivflFiQm4L


— JA Bayona (@FilmBayona) March 15, 2017
Trevorrow previously
said
that the sequel will have less CGI than the first in the rebooted franchise, adding that the script includes some opportunities for animatronics, which are better for dinosaurs that are standing still or just moving at the arms and neck. "[Bayona] is all about going practical whenever possible," he said.
While the final product will definitely be a lot more technically impressive than Bayona and Trevorrow's dinosaur puppet show, the fact that they are laying out the film that way could back up Trevorrow's comments about using more animatronics and less CGI. Of course, it could also just be the two filmmakers playing around.
Not many plot details are known for Jurassic World 2, aside from the fact that it is the middle film in a planned trilogy. Chris Pratt and Bryce Dallas Howard will both reprise their roles from the original, while B.D. Wong, Toby Jones, Rafe Spall, Geraldine Chaplin, James Cromwell, Danielle Pineda, Ted Levine, and Justice Smith fill out the cast. The movie is set to be released on June 22, 2018. While we wait, head over to Grunge to read about all of the dumb things in Jurassic World that everyone just ignored.



Blockbuster filmmaking with @filmbayona. #JW2 pic.twitter.com/cZCMwLrjId


— Colin Trevorrow (@colintrevorrow) March 15, 2017