Bryce Dallas Howard Talks Jurassic World 2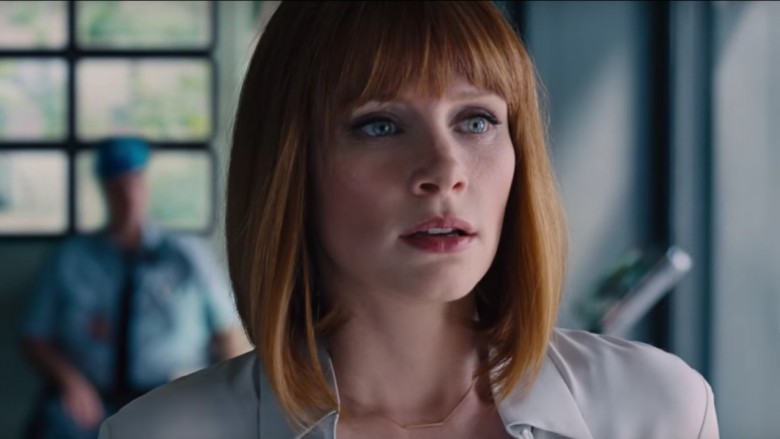 Bryce Dallas Howard says that the Jurassic World 2 script will take the franchise "to a place we've never seen before."
At a press junket for her upcoming film GOLD, the actress told JoBlo she was "surprised" when producer Colin Trevorrow pitched her the story because "it brings some of the most important elements from the other films and makes something with them."
"I thought that was very interesting," she said. "It's the second chapter of a trilogy so it gets the story to a place that wants you leaving more and more."
Plot details are still scarce for the untitled sequel, but director J.A. Bayona previously said the film will be "darker" than the first, similar to The Empire Strikes Back or Star Trek''s The Wrath of Khan.
As for Howard's character Claire, the actress says she'll be very different after the events of the first film.
"She definitely went through a lot and is permanently changed because of that," Howard continued. "But she is also who she is. Chris [Pratt] and I are already having a lot of fun with that."
The movie is set to be released on June 22, 2018. While we wait, check out this list of the dumb things that everyone just ignored in Jurassic Park.