In Yellowstone, One Episode Stands Above The Rest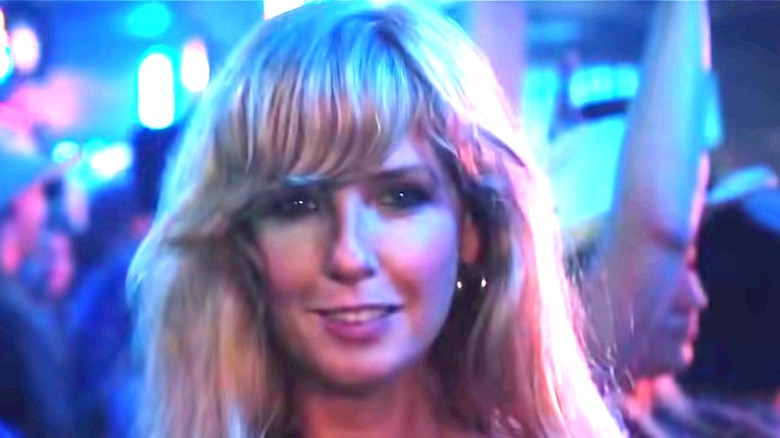 Paramount Network
While audiences eagerly await a release date for Season 4 of Paramount Network's contemporary Western, "Yellowstone," it's worth taking a moment to look back at the episode that most helped the now Emmy-nominated show build its devoted following. Created by Taylor Sheridan and John Linson, the show blends modern Montana politics with Old West tropes and archetypes, introducing audiences to the complicated (even treacherous) machinations of the former while occasionally inverting and exposing the latter. Yet at its heart, "Yellowstone" is a show about a family — specifically, the Dutton family — and their ranch, a legacy that patriarch John Dutton (Kevin Costner) plans on holding on to, whatever the cost. 
It's that cost (an infrequently literal one) that drives the show's narrative and forms the motivations of its cast of complex characters, among whom there are few, if any, traditional or squeaky-clean heroes. As the ever pragmatic and Nietzsche-quoting Beth (Kelly Reilly) notes in the show's second-highest ranked episode (according to Screen Rant, IMDb's choice is "The World is Purple," Season 3, Episode 10), "I believe in loving with your whole soul, and destroying anything that wants to kill what you love." A show with a line like that at the core of one of its main and most compelling character's belief systems can't help but be more than a little volatile. And while that volatility, rage, and outright violence certainly crop up in the climax of the series' highest-ranking episode, audiences' response to it has just as much to do with what doesn't happen in the episode as what does.
In this episode, nothing is what it seems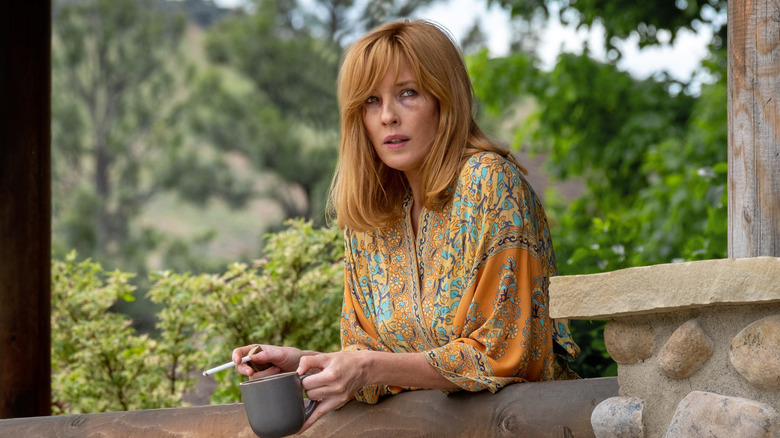 Paramount Network
The episode — Season 2's third, titled "Resurrection Day" — boasts a 9.4/10 star ranking on IMDb, with over 900 reviewers chiming in to sing the episode's praise. In it, tensions between the Duttons and the savagely entrepreneurial Beck Brothers (Neal McDonough and Terry Serpico) come to a horrifyingly violent climax wherein the show's most aggressive force of nature, Beth Dutton, is nearly raped and killed after her assistant is shot to death in front of her. Arguably, and perhaps surprisingly, it's what leads up to this heart-pounding conflagration that provides the episode with the elements necessary to stand out in a series that's consistently every bit as heart-pounding as Season 2, Episode 3's culmination. "I don't remember too many other shows giving me this sort of feeling after an episode," concludes IMDb member chrisrbaxter, after noting that "Resurrection Day" contains "drama, suspense and heartbreak with just the right amount of laughter and redemptive qualities..." 
We begin with John Dutton and son Kayce Dutton musing quietly on a death from the past (that of the Dutton matriarch), and end on the same father and son duo looking toward a death in the near future (that of the Beck brothers, whom John tells Kayce they're going "to kill"). We begin (with Jamie's attempted suicide) with the proverbial gun on the stage in Act I, yet it isn't fired until the episode's penultimate act, and when it is, it's a different gun, aimed at different people. It isn't prodigal son Jamie (Wes Bentley) who takes a bullet for the Duttons, but the story's most romantic anti-hero, Rip (Cole Hauser). What's more, viewers are teased with the promise of some straightforward sentiment and hope, only to have both served up with some pretty devastating strings (or, reality) attached.
'Resurrection Day' has it all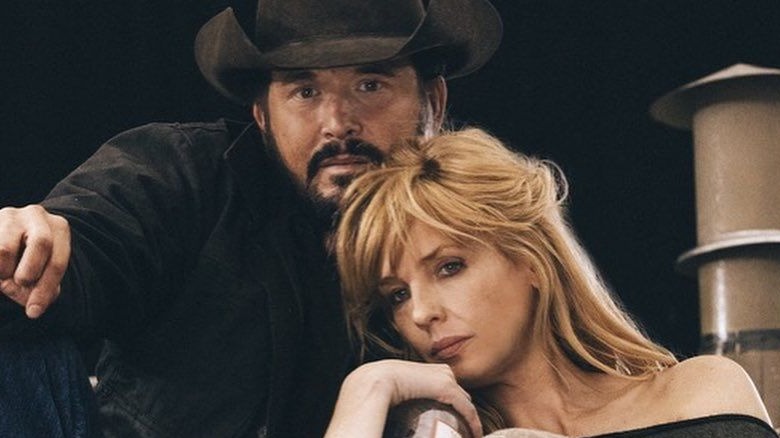 Paramount Network
Beth stops Rip from telling her he loves her in a romantic moment they share on a roof, because, "it doesn't mean anything on a roof, under the stars like a bunch of ******* hippies." She asks him to tell her he loves her only when it "will save (her)." But although Rip does get his chance to swoop in and "save" Beth from certain doom, it isn't some helpless damsel in distress he's saving, and when he finally does share his feelings for her, it isn't the Beck brothers' hitmen from whom "true love's" kiss delivers her. Rip's proclamation of love saves Beth from herself, and from the now (understandably) overwhelming temptation to fully embrace her most vile inner demons. 
Similarly, we see Kayce and his wife Monica (Kelsey Asbille) reunite, only to watch him lie to her (on their first night together on the ranch) about where he's been. In "Yellowstone," there is no such thing as untainted love, yet viewers can't help but yearn for the promise it, which is one of the many reasons Season 2's "Resurrection Day" reigns supreme in the rankings thus far. The episode runs the full gamut of emotion — everything from regret and sorrow, to love and hope, to defiance and vulnerability — all woven intricately into a narrative that brims with symmetry, simmering tensions, startling revelations, and a little bit of good old-fashioned (if inverted) western romance. 
As the wait for "Yellowstone" Season 4 grows more unbearable, audiences may be dealing with a case of life imitating art: as in "Resurrection Day," the build-up of tension is every bit as important as its release.