Kelly Reilly Weighs In On Yellowstone's Ending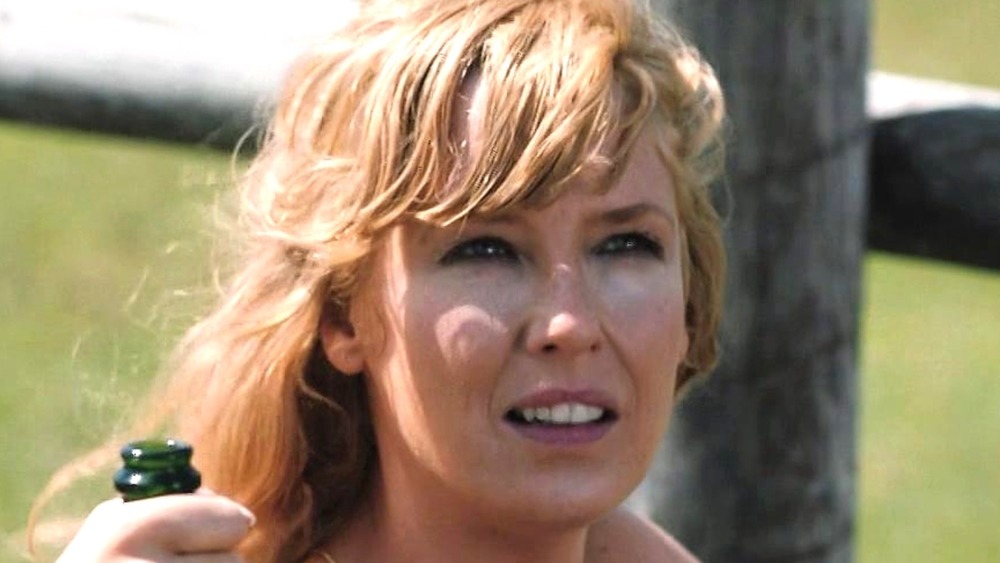 Paramount Network
You almost have to feel sorry for the cast of the Paramount Network's breakout hit Yellowstone by this point. For months now, the actors behind the Dutton family, not to mention all their coworkers, have lived with the aftermath of the big season 3 finale twist, when John (Kevin Costner), Kayce (Luke Grimes), and Beth Dutton (Kelly Reilly) are all separately and simultaneously attacked, either by unknown gunmen or, in Beth's case, a package bomb. It's not revealed which, if any, of the family members survive. The death of even one would radically change the status quo of the series.
Since then, the actors' entire lives have been under scrutiny. Every interview, every social media post, even their whereabouts through the long, COVID-bubbled production of the fourth season have been analyzed for clues over which members of the family might have survived the attacks, and what sort of condition they might be in at the end.
In other words, everything Reilly has to say about the ending of the series, and where she'd like to see her character end up, comes with the conditional, "If she's around for the end." Perhaps the fact that she had so much to say about it to Esquire, then, could be read as a kind of clue.
Kelly Reilly explains what she thinks Beth Dutton's happy ending would be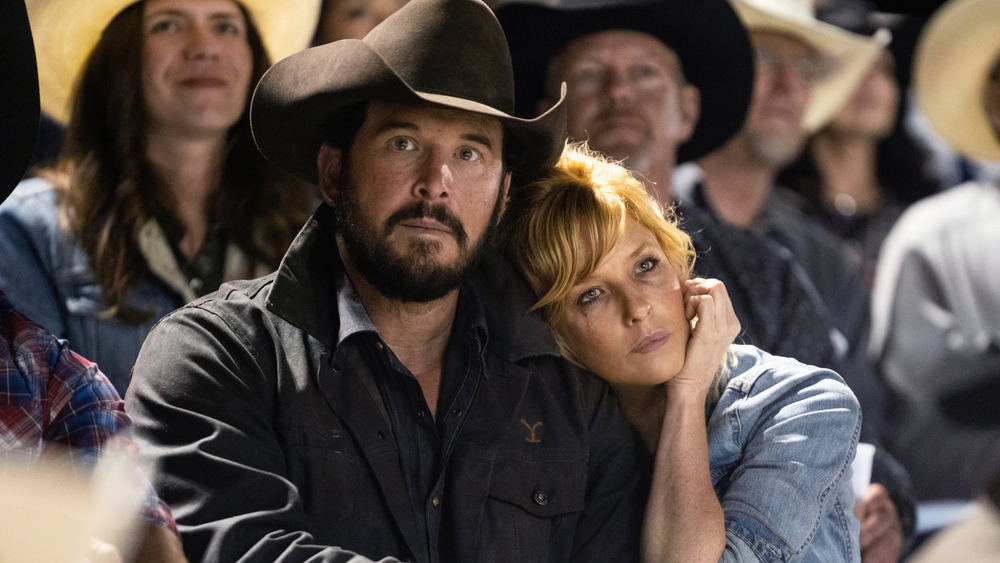 Paramount Network
Will Beth have a happy ending? Reilly played it coy, but she did hint that Beth already reached what amounts to happiness, for her, at the beginning of the third season. She said that even though that happiness was fleeting for Beth, that in itself is how it often works for people in the real world. 
"Is happiness something that is an ultimate end goal?" Reilly said in the interview. "Or is it something that kind of... there are moments of it in all our lives and days and... it doesn't last. It's like you touch it and you don't try and hold on to it."
Describing Beth's life situation in the early part of season 3, she said, "there is a sort of quiet, healing vibe going on." Reilly said that the period on the show after her character moves in with Rip (Cole Hauser) was something entirely different to Beth's experience thus far. "There's a little bit of domestic quiet, gentleness that's sort of creeping in which we've never seen Beth inhabit," she said.
Why Beth's happiness couldn't last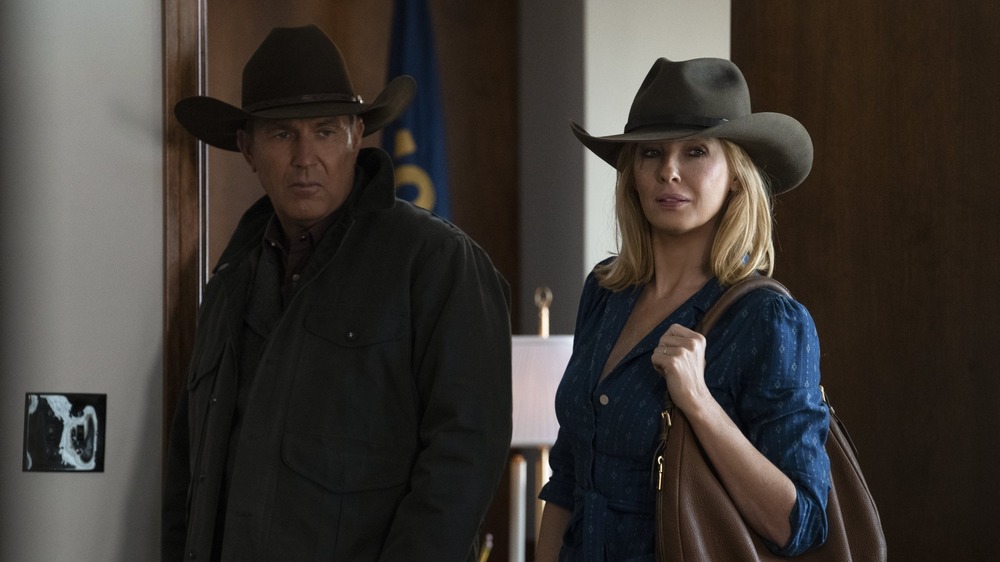 Paramount Network
But no matter how pleasing something like, say, the "Beth and Rip's Domestic Bliss Show" might be for viewers rooting for the couple –– and Reilly did say that period of their lives made for fun scenes to play –– it would probably get a little dull after a time. Beth needs new opponents to shock and awe. Rip needs someone new to enact revenge upon, in the name of the Yellowstone Dutton Ranch. That's just what they do.
"It wouldn't be a drama if it was constant," Reilly said, regarding the peace and quiet from earlier in season 3. "I don't think that we're at the happy ending stage yet, but I think there's a glimmer of happiness and where that happiness and where that peace could live, you know what I mean?"
Whether that ends up being the ending Beth gets –– whether creator Taylor Sheridan thinks the character would be best served with a happy ending, or whether audiences have already seen the character's more violent ending at the end of the season — audiences will have to wait for new episodes to find out. Season 4 of Yellowstone is expected to premiere this summer on the Paramount Network.