Yellowstone Fans Uncover Bad News About Season 4 Premiere Date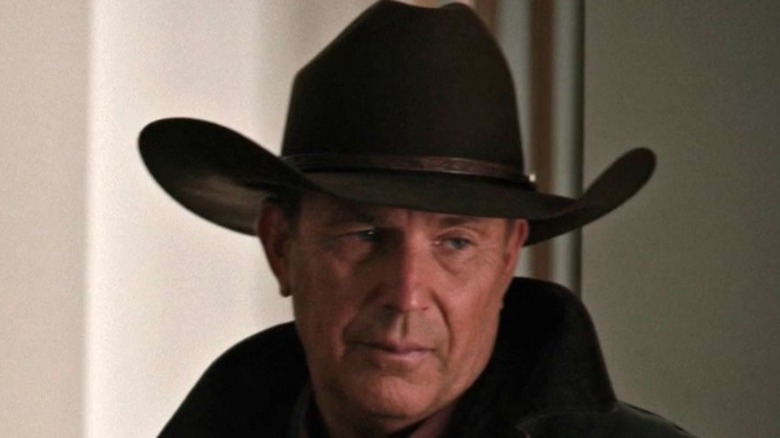 Paramount Network
The third season of "Yellowstone" ended on the Paramount Network back in August 2020 — and thanks to some tense cliffhangers, fans have been wondering ever since when Season 4 is going to debut. According to an Instagram post from the Chief Joseph Ranch account, production ended on the upcoming season of the show in November — but some digging by fans indicates that doesn't mean the series will be back anytime soon.
On Reddit, user S2KxElite posted an image a couple of months back — provenance unknown — that purported to show that the series was coming back on June 20, 2021. However, there's been no official announcement from Paramount, and plenty of commenters think the promotional image must be fake. But it's not such a stretch to believe this might be the case. After all, the past three seasons of the Kevin Costner-led drama have all started between June 19-21, with 9 or 10 episodes running through August each year.
However, this may not be the case this year, if fans are correct.
It looks like Season 4 will be delayed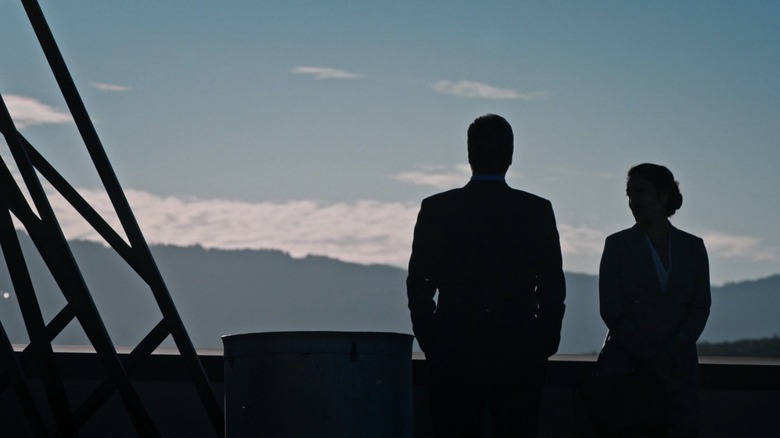 Paramount Network
Just a day ago, a fan on Reddit said they scrolled through the Paramount Network schedule to find nothing referencing "Yellowstone" for the third weekend in June, which is usually around the time the season starts. User 7Ruby18 said, "I guess Father's Day will just be another day ... sorry, dad. Oops, dad is crying 'cuz he wanted to see 'Yellowstone' on his special day, too. You big meanies!"
There's been some speculation on that Reddit thread and in the media that the delay has to do with the 2021 Summer Olympics, which are scheduled to air from Friday, July 23 until Sunday, August 8. That would conflict with the ending episodes of "Yellowstone." One Reddit user pointed out that, as "Yellowstone" is airing on a streaming service, people can watch the show anytime they want even during an event like the Olympics. "They should cancel the olympics so we can have Yellowstone," agreed user webdevredemption. "I bet it gets more views anyways!"
Of course, COVID-19 may have been a factor, too, according to at least one Redditor. The pandemic has been a factor in the delay of many television series and movies during this time.
There's also a new theory about why the season is being postponed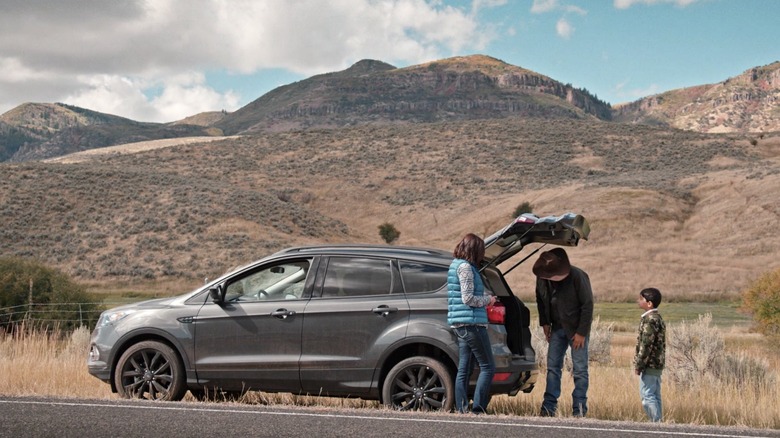 Paramount Network
But one publication has put forth a theory that also carries the ring of truth. The Facebook group Yellowstone Montana Extras posted in May looking for people to attend a re-shoot for the series, which it noted in a later post is taking place on June 10-11. "This is a protest scene that we had to cancel last year due to snow," the page explained. The casting page said it was looking for extras to play protesters, news media, people with interesting RVs and vans and other vehicles, and law enforcement officers such as FBI and SWAT team members during a shoot that would go to 2 a.m.
CinemaBlend theorizes, "It's easy to assume that the as-yet-unfilmed scene is of dire importance to 'Yellowstone"s Season 4 storyline, or else co-creator Taylor Sheridan probably would have scrapped it at some point in the seven months since filming originally stopped. The fact that at least some of the cast and crew is reconvening to film so late in the game has to be an indicator of how vital the scene really is, right?"
So, maybe it wasn't COVID-19 (although a crowded scene like this might well have caused problems seven months ago when Season 4 was shooting in earnest) or the Olympics that was the culprit this time — maybe it was just the weather. If this is a scene that needs to be quickly dropped into an episode, perhaps once it's complete Paramount will finally release a premiere date for "Yellowstone" Season 4. Stay tuned.