Who Is The Star In The Apartments.com 'Mars' Commercial?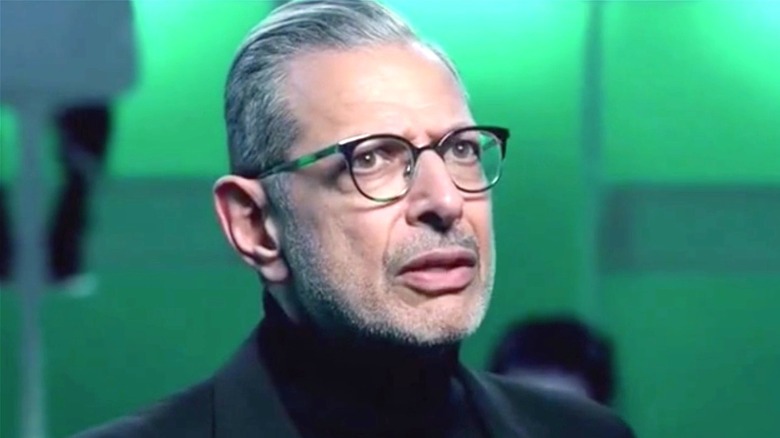 Appartments.com
Appartments.com is a price comparison site much like Priceline and Kayak, only for those seeking a new apartment, home or condo — anyone who would rather rent than own property. Comparing rents within the general area of your search, the site also accrues results by the number of bedrooms a rental has, the kind of lifestyle you lead, the amenities it offers, and income levels.
This well-known actor has been a pitchman for the brand for some time, going all the way back to 2019. He's starred in over 20 ads for the company, and the campaign starring him was recently deemed so successful that he was brought back in to film more commercials in 2020, heading a $250 million ad campaign for the website, according to Bizjournals. The actor even has a regular character created for the series of ads — Brad Bellflower, the inventor of the "apartminternet."
In the latest ad, entitled "Mars," 'Brad' extolls the site's willingness to go as far as possible to please the site's customers — by sending his assistant, Kevin, to Mars. Kevin desperately wants to come home, but Brad ignores his pleas, cutting off his call and even having an assistant send Kevin's next plea to voicemail. It's a funny little ad that's not afraid to be a little snarky.
But who's the well-known actor playing Brad? 
Jeff Goldblum is famous in a worldwide way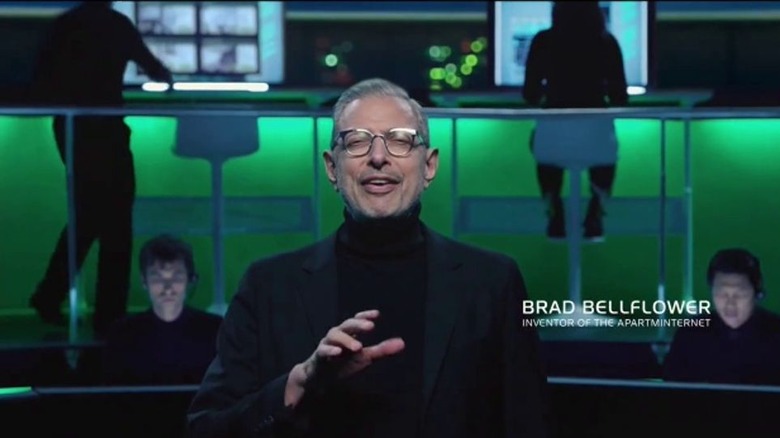 Appartments.com/Ispot.tv
Jeff Goldblum is a well-known journeyman actor who's been in many well-known movies over the years. He was Seth Brundle in David Cronenberg's 1986 remake of "The Fly"; Jack Bellicec in the 1978 remake of "Invasion of the Bodysnatchers," David Levinson in the "Independence Day" film series and as Dr. Ian Malcolm in "Jurassic Park," "The Lost World: Jurassic Park," "Jurassic Park: Fallen World," and the upcoming "Jurassic Park: Dominion," among many other roles, from New Jersey in "The Adventures of Buckaroo Banzai Across the 8th Dimension" to Mac in "Earth Girls are Easy." Perhaps younger fans would know him as The Grandmaster from the Marvel Cinematic Universe films "Thor: Ragnarök" and "Guardians of the Galaxy Vol. 2." He's also in the upcoming "Thor: Love and Thunder." His most recent role is that of Dr. Erwin Armstrong in "Boss Baby: Family Business."
Goldblum has a side career in jazz music: he released two records through Decca Records. He also had a limited series on Disney+, "The World According to Jeff Goldblum." He appeared in the briefly-run USA network Law and Order franchise series "Law and Order: Criminal Intent."
Goldblum is no stranger to the world of advertising: he appeared in commercials for Apple in the late '90s, did voiceover work for Toyota commercials in the early '00s, and a commercial for Ireland's national lottery.