The Real Reason Jeff Goldblum Left Law & Order: Criminal Intent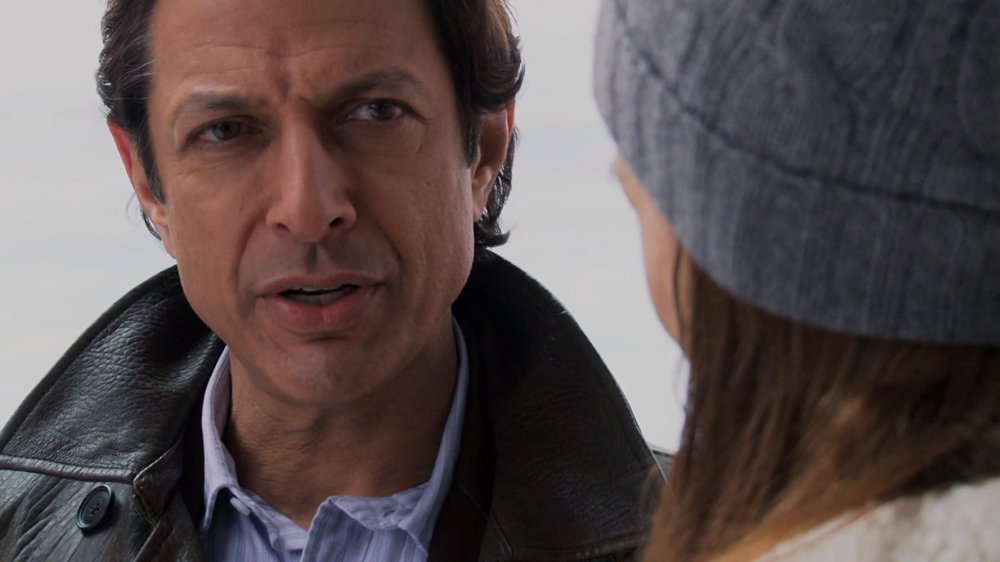 NBCUniversal
In 2009, Law & Order: Criminal Intent made a surprise hire in Jeff Goldblum to replace Chris Noth after his departure at the end of the seventh season. Goldblum came on as Detective Zack Nichols, and was meant to bring some of the investigational savant flavor of Vincent D'Onofrio's brilliant but troubled Robert Goren to the other half of the two different week-to-week cast perspectives. He hadn't been seen on television since the spring of 2007, where he'd starred on NBC's short-lived crime drama Raines; it had only seven episodes as a mid-season replacement for ER and was passed over for a full season order.
Goldblum stayed on with Criminal Intent for only one more season. The finale of season 9 and his last episode, however, included an interesting twist to add depth and characterization to Detective Nichols, as the plot at hand drove him to get back in contact with his estranged father. It definitely appeared to be a vested interest on the writers' part to continue building Nichols' background, but alas, that never got to happen as Criminal Intent's stormy production history veered any potential plans off-course. Here's why Jeff Goldblum left Law & Order: Criminal Intent.
Jeff Goldblum was getting out from under shaky circumstances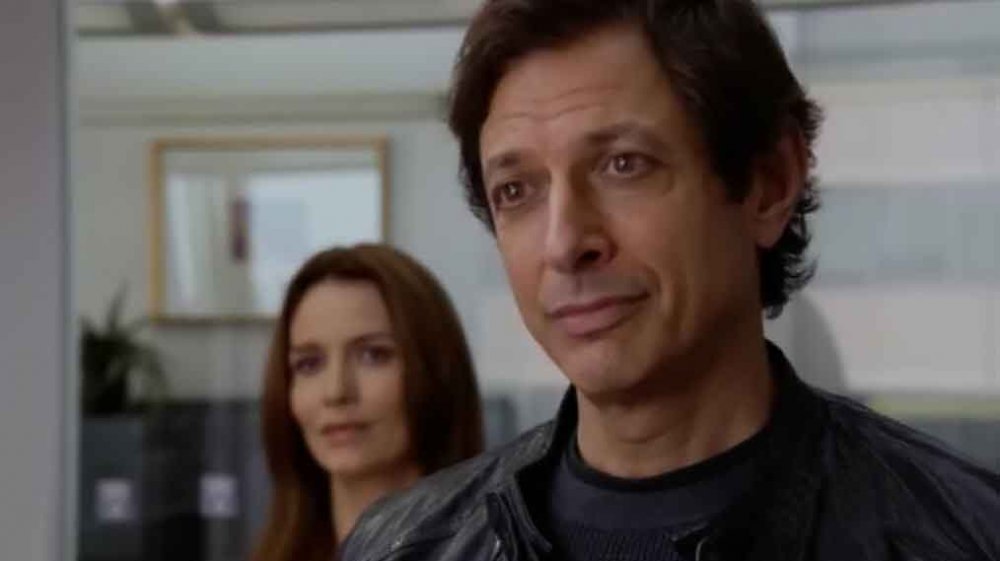 NBCUniversal
Coming out of season 9 was Law & Order: Criminal Intent's darkest hour. It had suffered declining ratings over that season and the one prior, and its original cast members — Kathryn Erbe and Vincent D'Onofrio — had departed seemingly for good as a result of season 9's premiere episode. As the weeks had rolled on, it became apparent that perhaps Goldblum and Saffron Burrows (who portrayed his partner, Serena Stevens) couldn't assume the hefty load of carrying the series on their own. Goldblum seemed to understand that well enough himself, since he was the one who chose to walk away. 
In August 2010, just weeks after the series' season 9 finale aired, Goldblum's representatives announced he wasn't interested in returning to Criminal Intent. His reps told Variety that he was leaving the show "due to the uncertainty" surrounding its future, and that his planned departure wasn't "a negotiating tactic" to earn more money, score more screen time, or anything else. 
Goldblum certainly had plenty of reasons to worry. At that time, USA Network hadn't said anything at all about renewing or cancelling Criminal Intent, and by Goldblum's August announcement, it had been several months since the usual season of bubble-show renewals. 
To this day, it's unclear if the actors or the network were holding out more, but USA did choose to extend the window of contract signings out an extra month into July. With the principal actor having walked away, that appeared to be it from Criminal Intent altogether until that September, when USA made much to do of re-signing original actors Erbe and D'Onofrio for what was ultimately the tenth and final, eight-episode season. 
Jeff Goldblum's Zack Nichols had his fair share of fans, but unfortunately that on its own wasn't enough to keep the show running. Any further exploration of his character will have to live on in the world of fan fiction.