The Two Suicide Squad Stars You Didn't Know Were In All Of James Gunn's Movies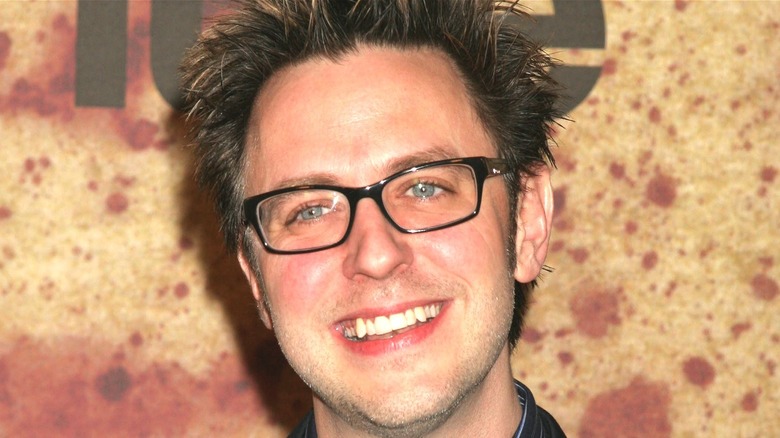 Shutterstock
James Gunn is one of the biggest names in filmmaking today. A long-time writer and director, he gained increased fame when he joined the MCU as director and writer of 2014's "Guardians of the Galaxy: Vol 1." Since then, he's written and directed the two "Guardians" sequels, with the third set to premiere in 2023. Recently, Gunn has made waves with "The Suicide Squad" reviving the ragtag team of antiheroes from the disastrous 2016 "Suicide Squad."
A filmmaker with his level of influence (and profitability) has a lot of sway with studios. Gunn has shared that Warner Bros. gave him free rein to do what he wanted for "The Suicide Squad," as reported by Total Film. (If reviews and fan response are any indication, this method worked). However, he's also had some sway in choosing the actors in his film. In fact, two of the cast members of "The Suicide Squad" have appeared in every one of the five films Gunn has directed. So who are these two actors favored by the director?
Nathan Fillion and Michael Rooker have been in all of James Gunn's films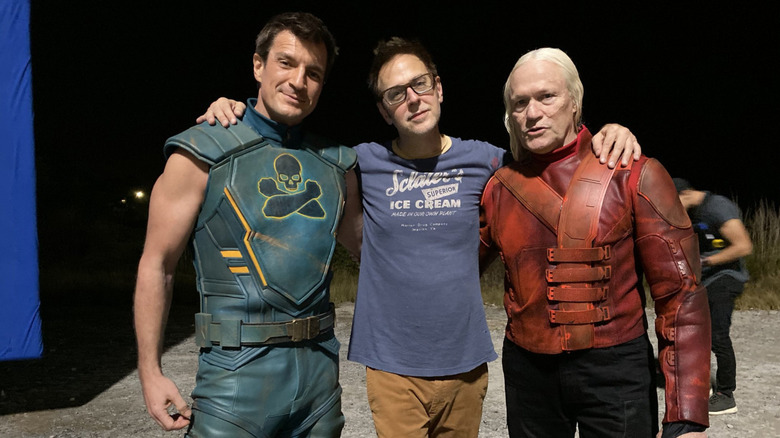 James Gunn/Twitter
Nathan Fillion and Michael Rooker have appeared in every one of James Gunn's five directorial projects: "Slither," "Super," "Guardians of the Galaxy, Vol.1 & Vol. 2," and of course, "The Suicide Squad." In the DC film, Fillion and Rooker play T.D.K. and Savant, respectively, two Task Force X Members who meet an early demise. Gunn shared a photo of himself with the two actors in costume on his Twitter, saying working with the pair is "kind of like having a little angel & a little devil on my shoulder."
Rooker plays Yondu in the first two "Guardians" films, the adoptive father of Peter Quill. Yondu dies in "Vol. 2;" however, Gunn could always bring the actor back for a flashback scene. 
Fillion's roles in "Guardians" though, are less obvious. In "Vol. 1," he voices an inmate who threatens Peter upon his prison arrival. His "Vol. 2" cameo was unfortunately cut from the final version of the film. Fillion was visible on an array of movie posters seen in an Earth flashback, appearing as an actor named Simon Williams (aka Wonder Man), an Avenger yet to appear in the MCU. However, Gunn has shared that he would like to bring Fillion into the MCU further. We'll be keeping our eyes peeled for more "Guardians Vol. 3" casting announcements, hopefully to see more of Fillion — and a return of Yondu too.