James Gunn Finally Explains Nathan Fillion's Guardians Of The Galaxy Vol. 2 Role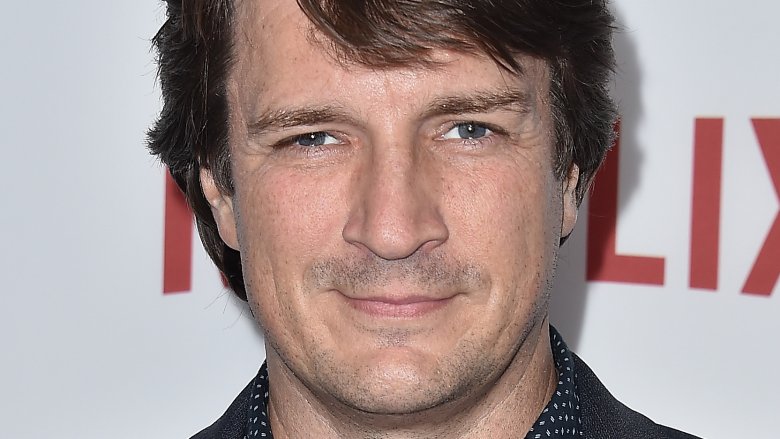 Getty Images
We finally have the full story behind Nathan Fillion's wonderful Guardians of the Galaxy Vol. 2 cameo. The appearance, which was cut from the final product, had many fans buzzing that he was going to be playing Simon Williams, better known as Wonder Man, in the film or in the MCU at some point in the future, and, after months of speculating, writer/director James Gunn has finally set the record straight.
According to Gunn, Fillion, one of his good friends and frequent collaborators, was actually set to portray Wonder Man in the film, but it was never set to be anything more than an Easter egg. Gunn says that he wanted Fillion, who did a voice cameo in the first film, to appear in the sequel, but didn't want to have him just appear as any random person. "I wanted to bring him more fully into the MCU at some point, so I didn't want to make him Aakon Guard #2, narrowing his chance of a more substantial role in the future," he said.
For Gunn, Wonder Man, who he describes as "a sometimes douchey actor/superhero," was the perfect role for Fillion. However, with a movie set almost entirely in space, there wasn't much room for an Earth-bound hero like Wonder Man. Gunn decided the place for him would be in one Earth-set scene, showing a theater spending their weekend on a Simon Williams Film Festival. The theater featured six posters for Williams movies, most of which contained other Easter eggs, according to Gunn. (He plans to release the posters on his social media this week; the first shows Williams in a Jobs-esque biopic about Tony Stark.)
However, in the end, the scene slowed the movie down and Gunn had to cut it. (He was also forced to cut another Easter egg-heavy scene featuring Peter's grandfather, a clip which he said featured more hidden references than the Collector's museum.) Fans of Fillion and Wonder Man can still have hope, though, as Gunn says he does consider the posters canon for the MCU and hopes to see the Simon Williams "rise again" in the future.
Guardians of the Galaxy Vol. 2 is in theaters now. If you've already seen the film, read up on what the ending really means.
As many of you know one of my best friends in the world is Nathan Fillion. Along with Michael Rooker and Gregg Henry he'...

Posted by James Gunn on Wednesday, May 17, 2017