Yahya Abdul-Mateen Talks Black Manta In Aquaman And The Lost Kingdom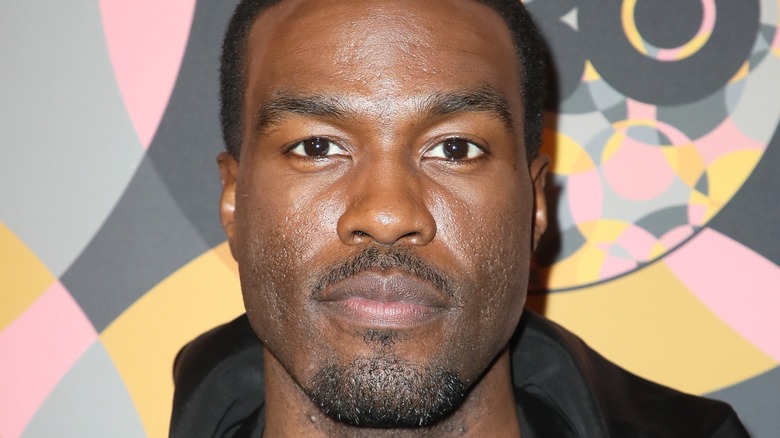 David Livingston/Getty Images
You may not yet know his name, but odds are you're already very familiar with Yahya Abdul-Mateen II, as he's quickly becoming one of Hollywood's go-to talents. With coming roles in a pair of 2021's most highly-anticipated films ("Candyman" and "The Matrix 4"), the rising star seems set to join the Tinseltown A-list by year's end. That rise is all the more impressive considering Abdul-Mateen has only been in the game for a few years. He scored his first major screen role in 2016 (via IMDb), portraying a club owner's enigmatic son in Baz Luhrman's musical drama series, "The Get Down." In the years since, he's appeared in a string of revered film and television projects, including "The Greatest Showman," "Black Mirror," "The Handmaid's Tale," HBO's "Watchmen," and Jordan Peele's "Us."
However, Abdul-Mateen is perhaps best known for his turn as Black Manta in the James Wan-directed 2018 superhero hit, "Aquaman." The actor was recently asked about breaking bad for the DCEU blockbuster in an interview with The Hollywood Reporter, and told the publication he took the villainous role because "the bad guy is always more interesting to explore." Abdul-Mateen left his mark on "Aquaman" too, with some hailing his turn as Black Manta as one of the best things about the film, and according to the actor himself, the character is only going to get more interesting in next year's "Aquaman" sequel.
Black Manta will be a stronger character in the Aquaman sequel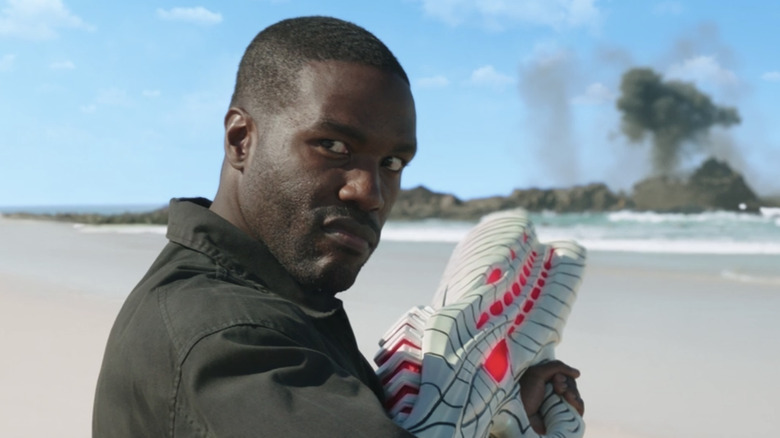 Warner Bros. Pictures
"Aquaman and the Lost Kingdom" will, of course, find Jason Momoa reprising his role as its titular sea-faring superhero. The film will also, notably, see him once again facing off against Yahya Abdul-Mateen II's powerful Black Manta, who is set to become a primary antagonist in the sequel. 
Speaking with THR about "Aquaman and the Lost Kingdom," Abdul-Mateen says the sequel will delve deeper into the villain's psychology and perspective, helping to flesh out a character he felt was, perhaps, too broadly drawn in the first film. "I think the script is better than it was in the first one. It gives the actors a lot of good storytelling moments," the actor said. "In 'Aquaman,' we just got a small introduction to Black Manta and to some of his motivations. In this one, I get to exercise and breathe a little bit more. I'm showing some different colors with this one."
2018's "Aquaman" left Abdul-Mateen's Black Manta in a very interesting place. After establishing the character's desire for vengeance against Momoa's Arthur Curry, the film's mid-credits scene saw him striking a deal that could potentially cause some big problems for not only Arthur but also all of Atlantis. As of now, it's unclear how exactly "Aquaman and the Lost Kingdom" will follow through on the promise of that scene, but Abdul-Mateen's comments do confirm that Black Manta will have an even stronger presence in the sequel than he did in the first film. That means that, at the very least, DC fans can look forward to seeing Abdul-Mateen flexing his acting muscle a little more when the "Aquaman" sequel hits theaters on December 16, 2022.