Aquaman And The Lost Kingdom Has Hit A Major Production Milestone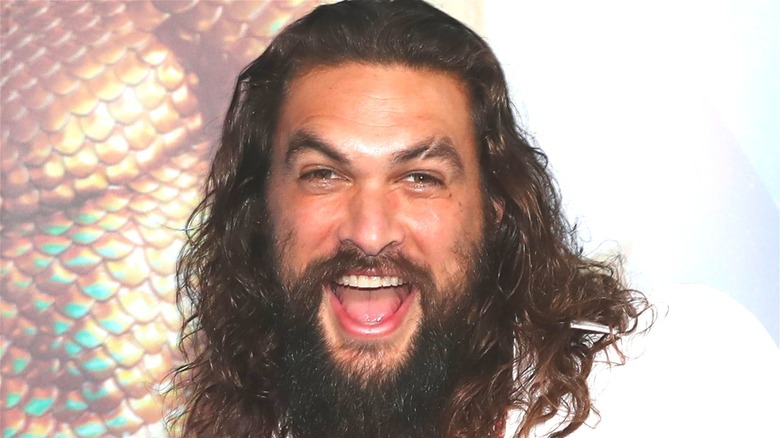 Chris Hyde/Getty Images
2018's "Aquaman," starring Jason Momoa as Arthur Curry, the titular hero, was a huge win for the DCEU, making over $1 billion worldwide (Box Office Mojo). Considering the film's extreme success at both the box office and with critics, many of whom praised the scale of the action and the movie's choice to fully embrace everything that makes Aquaman strange and unique, it was no surprise when Warner Bros. announced that a sequel was in development. 
Although the movie faced a few unexpected delays due to the coronavirus, "Aquaman and the Lost Kingdom" is finally getting going with production with a release date of December 16, 2022, and fans are ecstatic. With Patrick Wilson bulking up to return as King Orm, exciting new casting announcements, and director James Wan giving a sneak peak of one of the movie's icy settings, there's a lot to be hyped up about. Now the movie's star is adding one more thing to the list, sharing on his Instagram that he will officially start filming "Aquaman and the Lost Kingdom" on July 19, 2021. 
Jason Momoa has officially started filming Aquaman 2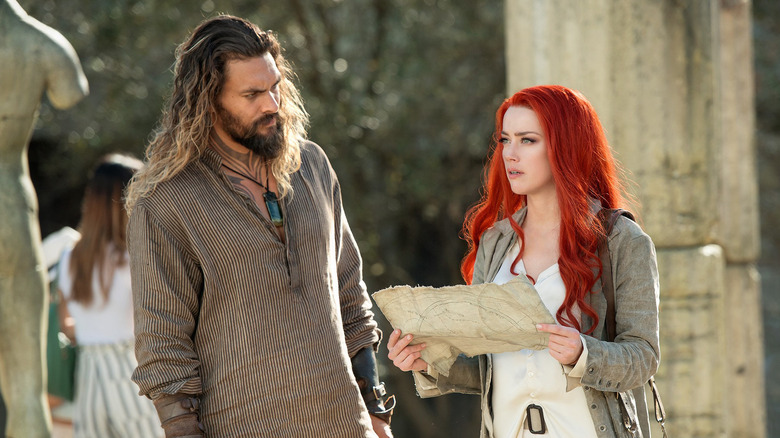 Warner Bros./DC Entertainment
While Wan has been working on the new DCEU film for quite a while, Momoa had to finish up work on other projects like on the second season of the Apple TV+ series "See," about a post-apocalyptic future in which a virus has taken away everyone's sight. He has also been working on a few more films, including an upcoming comedy adventure called "Slumberland" and a Western called "The Last Manhunt," which features a story by Momoa (The Press-Enterprise). 
Wan and other cast members were likely filming various scenes that don't require Momoa, but now he will finally be getting involved in the action. In a video the actor stared on his Instagram, Momoa revealed that he is currently in London, England to start production on "Aquaman and the Lost Kingdom," the second "Aquaman" film that will feature the return of characters like Orm, Black Manta (Yahya Abdul-Mateen II), Atlanna (Nicole Kidman), and more. The movie will likely film in a few other locations as well, as "Aquaman" filmed in Australia, Italy, Canada, and Morocco (Atlas of Wonders). 
This update is especially great news for fans of the character who have been patiently waiting for the sequel for a few years now. Unfortunately, there is not a lot known yet about the plot of the sequel except for what can be surmised from the choice of title. The first film mentions the Lost Kingdom as one of the original seven kingdoms of Atlantis that disappeared long ago, but other than that, it's a mystery. Fans will have to tune in when "Aquaman and the Lost Kingdom" comes out next December to see what happens on Aquaman's next adventure.