Why American Horror Stories' Feral Has Fans So Divided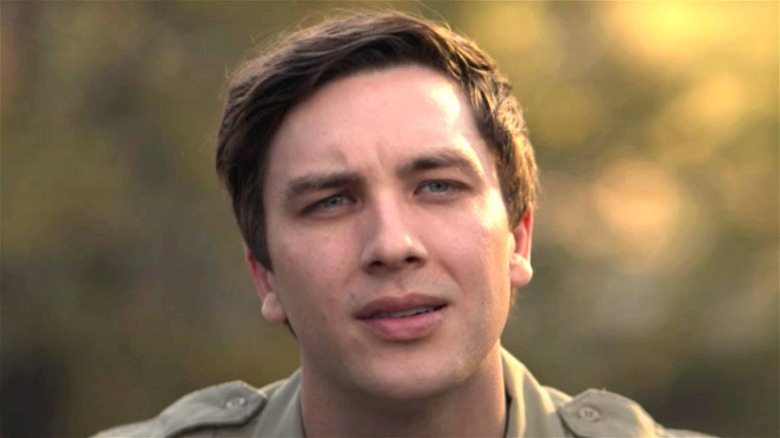 FX
The "American Horror Story" franchise has always been an anthology series, but creator Ryan Murphy has pushed the format even further with a new spin-off show: "American Horror Stories." It allows Murphy, Brad Falchuk, and a host of other writers to explore singular terrifying tales rather than exploring them for a full season. So far, the show explores a Rubber Woman in the iconic Murder House, a movie called "Rabbit Rabbit" which causes the audience to slaughter each other in violent ways, and a killer Santa Claus played by Danny Trejo. Yeah, it gets weird.
One of the most recent episodes is titled "Feral" and follows a couple, Jay Gantz (Aaron Tveit) and Addy Gantz (Tiffany Dupont), whose young son Jacob (Colin Tandberg) goes missing when they go on a camping trip to Kern Canyon National Park. Ten years after their ordeal, Jay and Addy are persuaded to return to Kern Canyon when Bob Birch (Blake Shields) says that a marijuana grower in the park knows something about Jacob's disappearance. What they find is a whole community of cannibalistic humans called the "Feral Nation." The twist is that groups of these bloodthirsty creatures live in all of the parks across the U.S., and that's why so many hunters, campers, and hikers go missing every year.
However, there's an even bigger twist lurking at the end of the episode, and it has some fans divided about the whole story.
Some compared it to classic horror movies, but others hate the pacing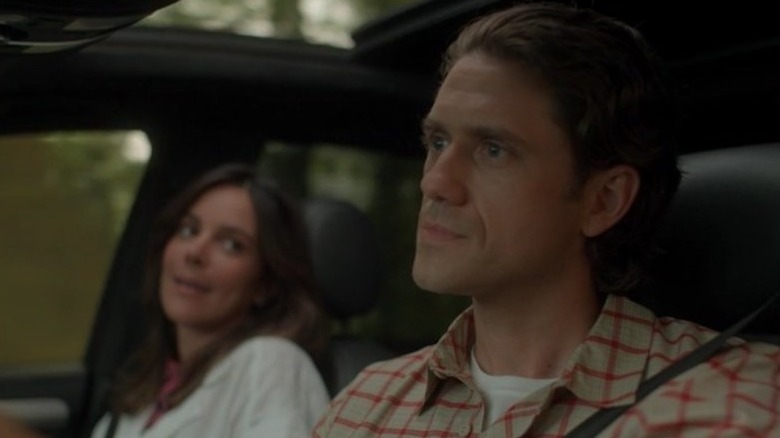 FX
"Feral" is basically a story about the untamed wilderness and how it claims anything or anyone that gets lost in a forest. What the Gantz family doesn't expect is that their own son has become the King of the Feral people in Kern Canyon. It's a genuinely surprising moment, because audiences don't typically associate childhood and innocence with a savage pack of monsters. Then again, this is "American Horror Stories" and Ryan Murphy loves subverting expectations. However, fans are divided on whether the episode is a brilliant dose of horror which honors classic movies, or if it's a terribly paced flop.
In a Reddit thread about the episode, user Bfru04 says, "i dont know if i liked this. i love the premise but i feel like it fell short." They also added that it was easy to see where the story is going: "the end was predictable and honestly so was like, all of it lmao." Meanwhile, fellow Redditer liddobiit thinks the episode calls back to a horror classic by Wes Craven: "This was giving me major hills have eyes vibes."
u/DA-numberfour thinks the episode had much more potential, saying, "This one could have been a great season." They also said, "Love the Descent / Wrong Turn kind of vibe." Devolved creatures hunting people cut off from the rest of the world? Yep, definitely sounds familiar. Another user, comm-unist, loved the episode but hated the pacing: "WOW I loved it. I will say the pacing was awful though." They also added, "First twenty minutes were so boring and then BOOM last twenty minutes probably the best AHS I've ever seen." At least "Feral" has got the fans talking.