Brie Larson Opens Up About Working With Nia DaCosta On Captain Marvel 2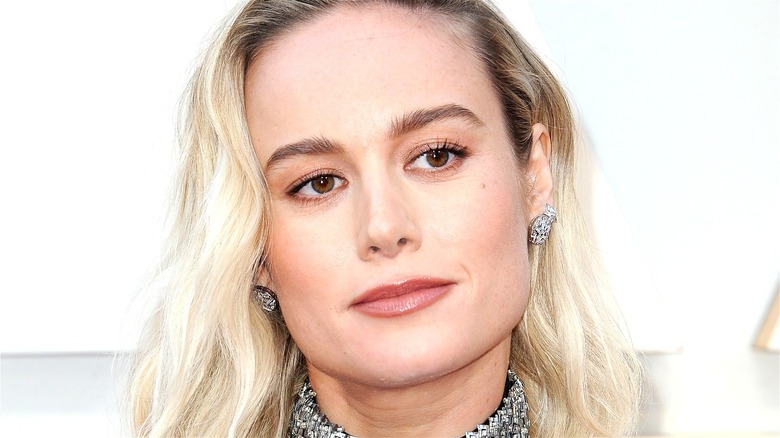 Shutterstock
Nia DaCosta is headed to the MCU. The indie director broke out with her highly acclaimed "Little Woods," a crime thriller about two female criminals starring Tessa Thompson. Her upcoming "Candyman," which was delayed by the pandemic, is being produced by none other than Jordan Peele. Her star won't stop rising there, either. She's now making the jump to a full-scale Disney production with "The Marvels," a sequel to 2019's "Captain Marvel," which is currently pegged for a late 2022 release window.
Until now, we've heard scant details regarding the project beyond its title. It's one of the most anticipated films of the MCU's "Phase 4," which began in earnest with the television series "WandaVision" on Disney+, and will continue with new Shang Chi, Doctor Strange, and Captain Marvel movies, likely in that order. 
In an interview with Jess Cagle on SiriusXM, Captain Marvel herself, Brie Larson, opened up about the experience of working with the buzz-worthy director. What she had to say was heartening news for those hoping to see Larson return to the silver screen as perhaps the most powerful Avenger.
Brie Larson can't stop gushing about Nia DaCosta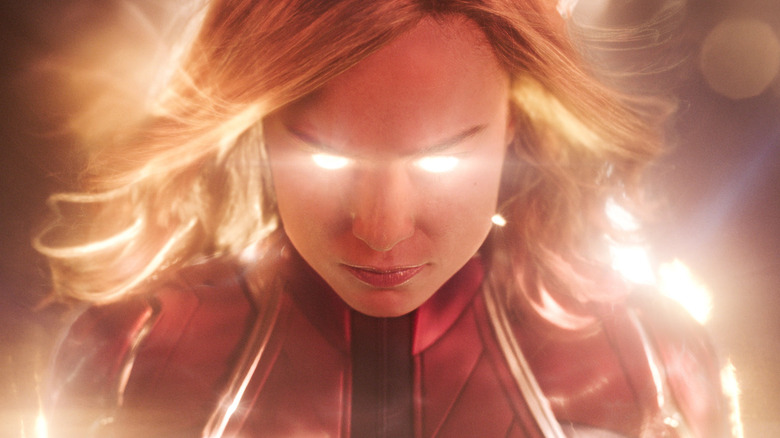 Disney/Marvel Studios
When pressed by Cagle for details regarding the upcoming "The Marvels," Larson was predictably tight-lipped, saying, "Gosh, so much going on. A lot of really juicy things happening that I cannot say a word about, but boy, oh boy, is it good. And you're going to be very excited about it." That's to be expected, since Marvel and Disney are well known for keeping their actors bound by strict NDA clauses.
Not to be deterred, Cagle moved on to ask about the experience of working with DaCosta. Here, Larson opened up a great deal more. "She's amazing. She's so awesome," Larson gushed. "The thing I loved about her, too, is ... she gave the best pitch." While Brie Larson obviously couldn't say much more about the details of that pitch, she continued, "She just came in, was ready, had such an incredible take on this story and on this film. And I'm so happy that she's, she's guiding this. I'm thrilled."
While Larson's "Captain Marvel" character was perhaps the most powerful hero in the MCU when we last saw her in "Endgame," the landscape of the fictional universe has since changed. With the addition of characters such as Kang the Conqueror (Jonathan Majors) and a fully powered-up Scarlet Witch (Elizabeth Olsen), Captain Marvel may find herself outgunned at long last. 
Whatever happens in "The Marvels," it's clear that the film's lead has nothing but confidence in her director, and that's a very encouraging sign.