What You Need To Remember Before Watching The Kissing Booth 3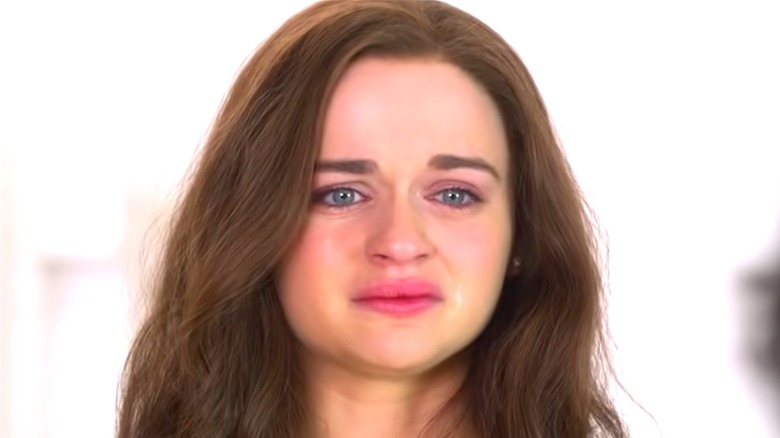 Netflix
The "Kissing Booth" trilogy is finally coming to an end. Although the coronavirus pandemic delayed many Hollywood productions, fans of the series will be delighted to know that since "The Kissing Booth 2" and "The Kissing Booth 3" were secretly filmed back-to-back in 2019, the third installment is right on schedule for an August 11 release date.
Like the previous two films, "The Kissing Booth 3" centers on quirky teenager Elle (Joey King), who questions her future as her budding romance with bad boy Noah (Jacob Elordi) throws her best friendship with Noah's younger brother Lee (Joel Courtney) into question.
The trio has come a long way since the first film came out in 2018, and "The Kissing Booth 3" finds Elle savoring one last summer of high school fun before heading off to college. The only trouble is, she doesn't know what exactly the future holds. Before "The Kissing Booth 3" hits Netflix, here's what to remember about the franchise.
Elle is torn between Harvard and Berkeley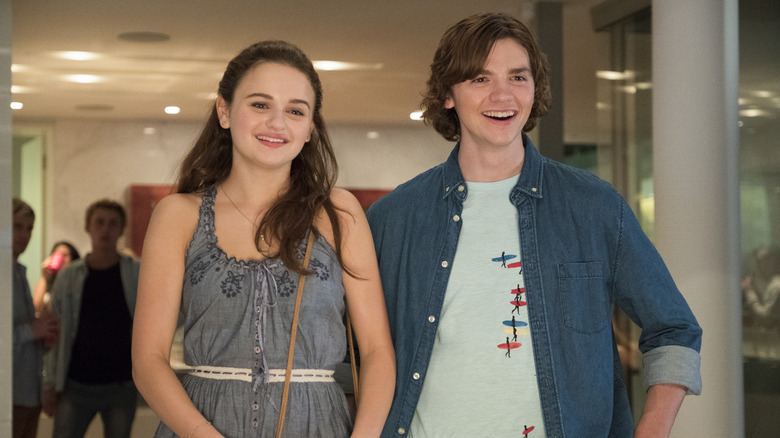 Netflix
Early on in the series, Elle assumed she would study at the University of California-Berkeley with Lee because that's where their own moms met and became best friends. But she begins dating Noah, who heads to Harvard University and encourages her to apply there. After winning a dance competition cash prize in "The Kissing Booth 2" and securing the money to pay for college, Elle tells Lee she's been waitlisted at both Berkeley and Harvard. But after their high school graduation, she finds out she's actually been accepted to both schools.
Elle has always been torn between Lee and Noah, but this decision will force her to reflect on her relationships with them in a more meaningful way. Elle and Lee have been close friends the entire franchise, but they've also been co-dependent. On the other hand, Elle and Noah have had communication issues in their relationship, like when she assumed he was cheating on her with his new friend Chloe (Maisie Richardson-Sellers).
Perhaps she'll choose to go to a completely different school entirely. At the very least, hopefully, Elle makes a choice for her and not because of her relationships.
There's still tension between Elle and Marco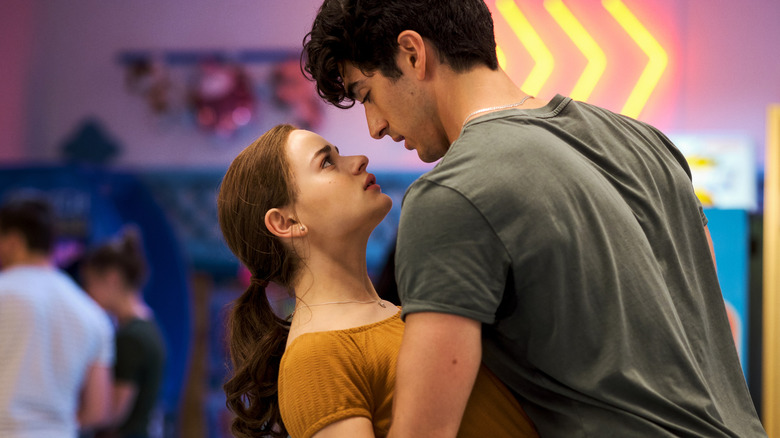 Netflix
"The Kissing Booth 2" introduced a love triangle between Elle, Noah, and Elle's classmate Marco (Taylor Zakhar Perez). Marco became her partner in the aforementioned high-stakes dance competition, and an attraction grows between them as Elle feels insecure about Noah neglecting her while he's away at college. After nearly kissing at their school's Halloween Dance, they ultimately win the dance competition and share a kiss before Elle realizes Noah was watching in the crowd.
Later, Elle tells Marco that although there's a clear attraction between them, she wants to be with Noah. At the end of the sequel, Marco's friend tells him she's not worth it and he insists that she is. Since he'll make another appearance in "The Kissing Booth 3," it looks like it's time for Elle to make up her mind about her future and the guys in it once and for all.
"The Kissing Booth 3" hits Netflix on Wednesday, August 11, 2021.