The Ending Of The Kissing Booth 2 Explained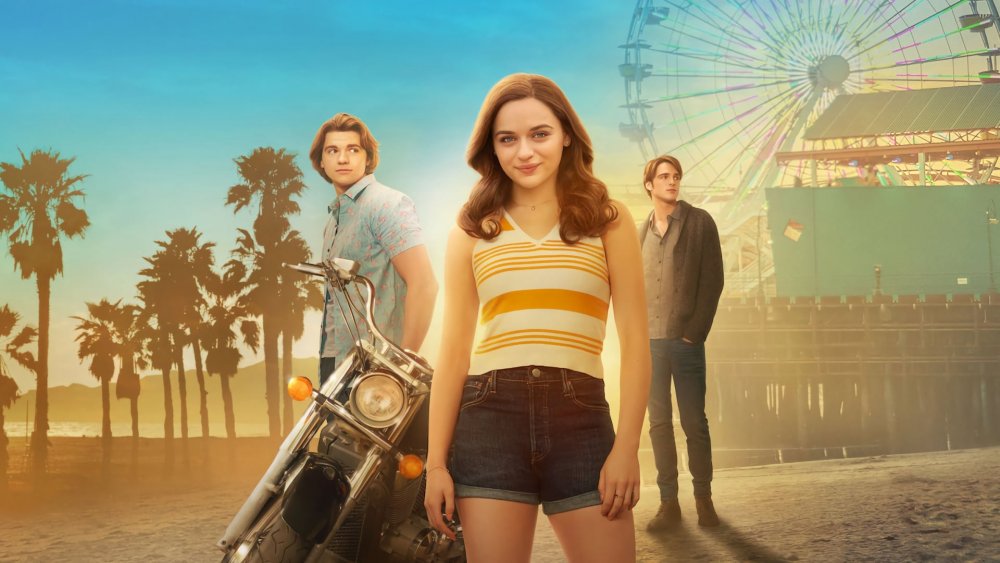 Netflix
Teenagers may not be able to make poor romantic decisions in real-life high school right now, but that doesn't mean they can't enjoy poor decision-making vicariously through the power of film. This week sees the release of the sequel to Netflix's successful teen romcom The Kissing Booth. Much like the original, The Kissing Booth 2 features Elle Evans (Joey King) struggling with the relative merits of dating Noah Flynn (Jacob Elordi).
Whereas the original film saw Elle struggle with whether or not it was okay to date her best friend Lee's (Joel Courtney) brother, The Kissing Booth 2 focuses on a topic that's a lot more relatable to most people, teens and adults alike: Can a long-distance relationship work? At the close of The Kissing Booth, Elle and Noah were together, but Noah was on his way to Harvard. The Kissing Booth 2 picks up immediately after the events of that film, and takes us past the "will they or won't they" to "can these crazy kids make it work when they're hundreds of miles away from each other?"
Are Elle and Noah still together by the end of The Kissing Booth 2? What does Elle lie about and what is the truth? Are there real-world elements that impact where this love story went so far, and where it might go next? Here's a full explanation for the ending of The Kissing Booth 2.
Joey King and Jacob Elordi's impact on The Kissing Booth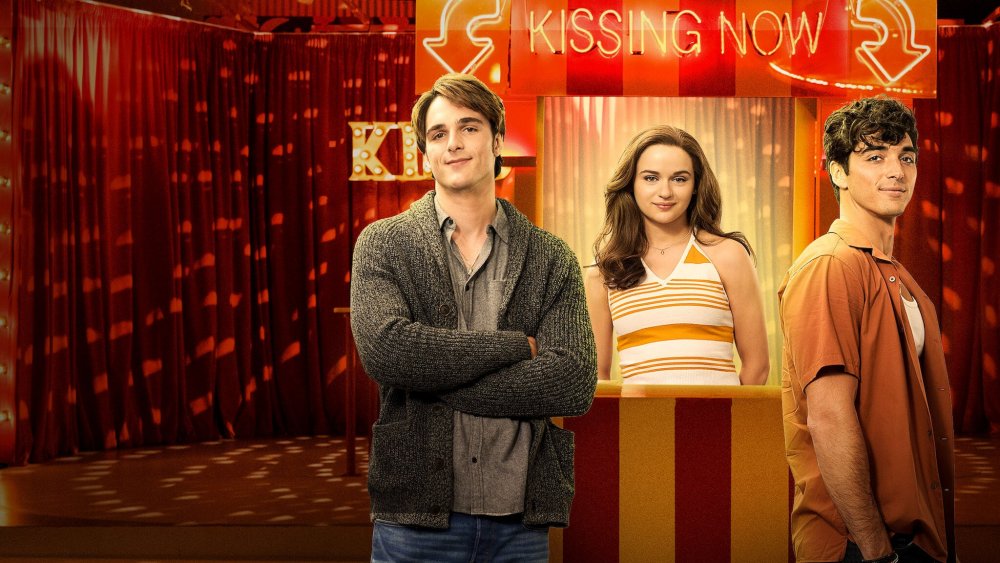 Netflix
To get it out of the way, there is an important metatextual factor that does seem like it may have had an impact on the fictional romance of Elle and Noah, and that's the real-life romance between Joey King and Jacob Elordi. Shortly after the first The Kissing Booth film, King and Elordi publicly posted on social media that they were dating in real life. Between the first film and The Kissing Booth 2, however, King and Elordi split up. What's more, while Elordi has made it clear he doesn't want his personal life to be a matter of public scrutiny, that hasn't prevented someone from snapping a photograph of him kissing Euphoria co-star Zendaya.
It's certainly possible for exes to work together professionally, but it's hardly out of school to suggest that continuing to pretend you are in love with someone after a break-up can be a challenge, even if your job is acting.
In the first The Kissing Booth, Elle and Noah have a lot of scenes together. There are montages dedicated to the two lovebirds sneaking around and being very physically romantic together. In The Kissing Booth 2, almost every interaction between Elle and Noah is done via video chat. While both the film and the novel by Beth Reekles involve a long-distance relationship story being told, it's hard not to notice the difference.
There are, effectively, two sequences where Elle and Noah interact on-screen together, but, otherwise, they are practically in different movies.
The Kissing Booth 2: Book vs film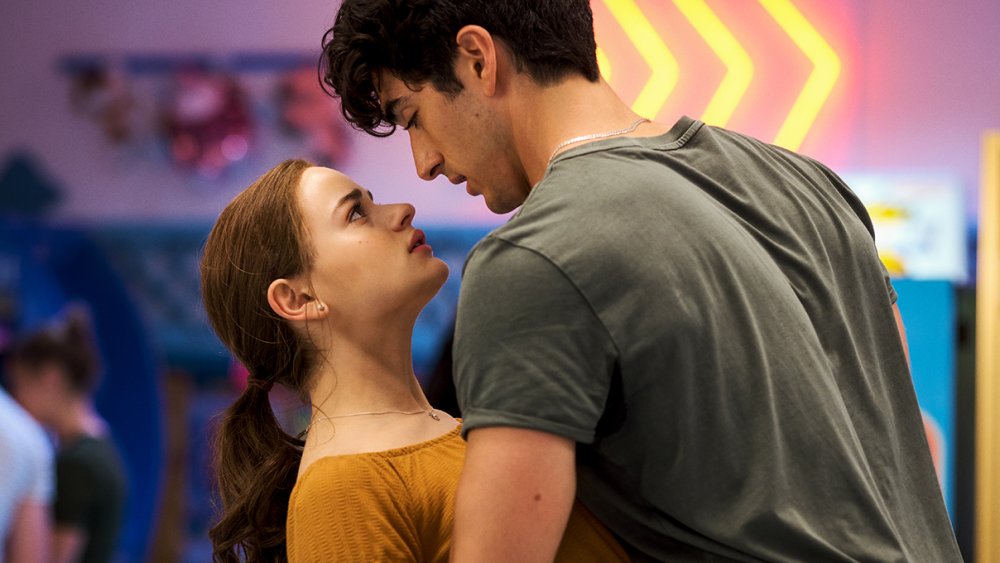 Netflix
There are a few key differences between the book and movie versions of The Kissing Booth 2. In the book, Elle hangs out with a guy named Levi who she eventually kisses while Noah is watching. In the movie, the same thing plays out, but it's with a guy named Marco (Taylor Zakhar Perez).
Likewise, in the book, Elle suspects that Noah is romantically interested in his new college friend, Amanda. In the movie, it's the same situation, but with a girl named Chloe (Maisie Richardson-Sellers).
There is at least one difference, other than name changes, that separates the film from the book on which it's based. In the book, after Elle and Levi kiss, the two are able to maintain a friendship. In the movie, however, it's made clear that Marco still has feelings for Elle and is willing to fight for her even though the film ends with Elle and Noah staying together.
The Kissing Booth 2 ending sets up a third film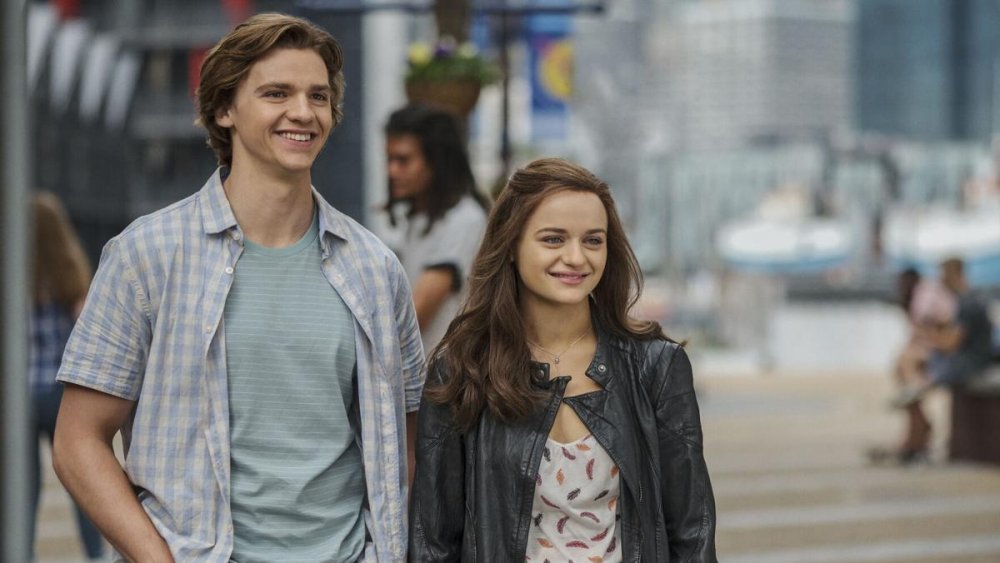 Netflix
The other big plot element in The Kissing Booth 2 (the film version) involves the question of where Elle will ultimately go to college. Her plan had been for her and Lee to go to UC Berkeley because that's where their moms became best friends, but Noah wants Elle to apply to Harvard so the two can stay close together.
Towards the close of the film, Elle tells Noah and Lee that she was wait-listed by both schools, but in point of fact, she was accepted to both and just hasn't decided which school she should attend yet. In other words, The Kissing Booth 2 ends on a cliffhanger.
We can't say anything for certain, but taking into account the change from the book to keep Marco romantically in the mix, knowing that King and Elordi are still broken up in real life, and acknowledging that these movies film in California casts the ending of The Kissing Booth 2 in a very specific light.
Based on real-world circumstances, it is likely that the ending suggests Elle will choose to stay in California to go to Berkeley with Lee, which will, again, limit the need for Elordi and King to appear too much on screen together (if not break them up entirely if Elordi doesn't want too return for a third film), and potentially push Elle towards a relationship with Marco.
We'll have to wait for a sequel to see how all these elements, textual and meta-textual, play out, and what Elle's future in the Kissing Booth series will hold.