Read This Before You See The Kissing Booth 2
This content was paid for by Netflix and created by Looper.
Pucker up, because The Kissing Booth is back in business. Yes, Netflix is releasing a sequel — aptly titled The Kissing Booth 2 — to the wildly popular teen rom-com, which was one of the most-watched movies on the streaming service when it was released in 2018.
The original film follows high school student Elle (Joey King), who's keeping a big secret from her lifelong best friend Lee (Joel Courtney) — a huge crush on his bad-boy brother Noah (Jacob Elordi). Life gets even more complicated when the two besties devise a plan to run a kissing booth at a school fundraiser and Elle's first-ever smooch comes courtesy of the very guy she has sworn to stay away from.
The 2020 sequel, which premieres July 24 on Netflix, brings back the original cast — including '80s icon Molly Ringwald as Lee and Noah's mother — for a second round of the provocative lip-locking adventure. This time, things are just as complicated — if not more so.
As a fan of the first film you may think you know the whole story of The Kissing Booth, but there's so much more to it than meets the eye. Here's what you need to know about The Kissing Booth before you watch the sequel.
Here's what happened in the original Kissing Booth movie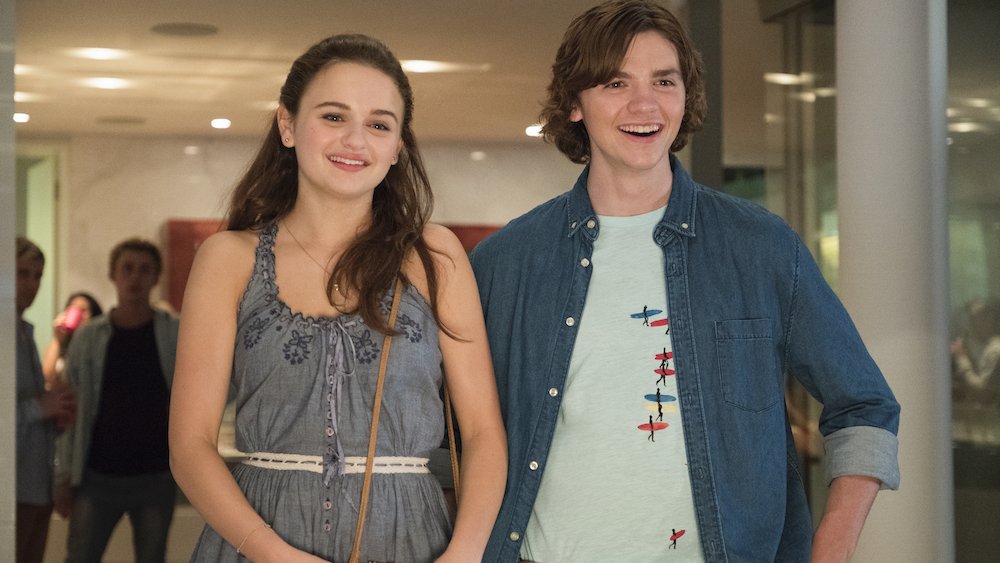 Elle Evans and Lee Flynn have been best friends since the day they were born — literally. They came into the world at the same time at the same hospital, and the two have shared an inseparable brother-sister bond ever since. Part of that long-lasting friendship is based on a list of rules that they follow that were created when they were little kids. One of the biggest rules Elle is expected to stick to? Rule #9: Relatives of your best friend are totally off-limits ... especially if that relative happens to be Lee's totally hot older brother, Noah.
That's where The Kissing Booth begins. As the story unfolds, Elle finds herself crushing on Noah pretty hard — and he starts paying attention to her too. But Noah is an unabashed womanizer with a propensity for fistfights and keeping Elle in her place. On the surface, it's an improbable mismatch.
But when Elle and Lee come up with the idea to run a kissing booth at a high school fundraiser, Elle experiences her first kiss — with none other than Noah. Sparks fly, and soon Elle and Noah are sneaking around behind Lee's back.
It's a big secret to keep from your best friend, and when Lee eventually catches them canoodling, his relationship with Elle, and his brother, implodes. But, as they say, love conquers all, and when Lee realizes that Elle and Noah truly care for each other, all is right in the world again. That is... until Noah moves cross-country for college while Elle finishes up high school, leaving the big question hanging: Will their love survive a long-distance relationship?
The Kissing Booth is based on a best-selling book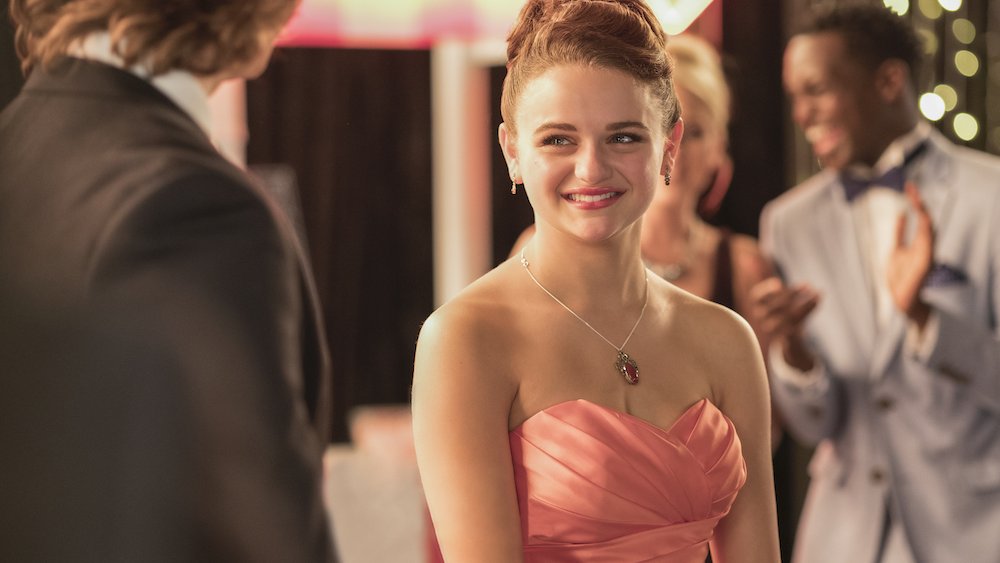 The Kissing Booth is based on a bestselling book of the same name by Beth Reekles, who first published the young adult novel on story-sharing platform Wattpad in 2010 at the age of 15. It became the most-viewed, most-commented-on teen fiction title on the platform at the time, amassing almost 20 million readers and 40,000 comments before it was picked up and professionally published by Random House in 2012.
At just 17, the English high school student signed a three-book deal with the high-profile publisher, which released Rolling Dice and Out of Tune in addition to The Kissing Booth. Throughout her career, Reekles has continued to self-publish numerous stories on popular online storytelling platforms in free, serialized format.
Reekles was named one of Time's 16 Most Influential Teenagers in 2013, alongside Justin Bieber and Malia Obama. While she has also been featured on the Today show and won several awards, writing still remains a hobby for the 25-year-old literary sensation who currently works in IT and writes a blog about life as a 20-something while continuing to churn out YA novels. In 2020, Penguin Books published The Kissing Booth 2: Going the Distance by Reekles.
As for why The Kissing Booth took off, Reekles offered this comment to Forbes: "I think it helped that... I tried to interact with readers as much as possible, through author notes at the start and end of each chapter as well as sending responses to some individual messages. I used Twitter and a Tumblr blog to promote the book and talk to readers, too, and I also tried to upload [chapters] regularly — once every few days — so that people didn't lose interest in the book."
The Kissing Booth stars Joey King and Jacob Elordi dated in real life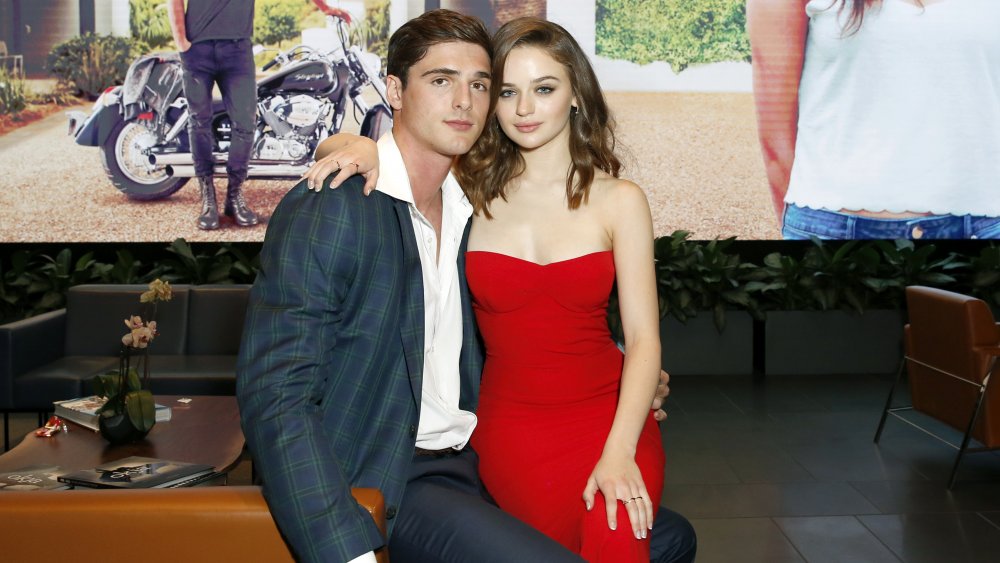 Rachel Murray/Getty Images
Yup, you heard us right. The actors who play The Kissing Booth's Elle and Noah dated in real life for a while. Joey King and Jacob Elordi met on the set of The Kissing Booth in 2017, and their onscreen romance spilled over into their personal lives. After the movie came out in 2018, the two went Instagram-official.
"Was it love at first sight?" King told Bello magazine. "Well, I thought he was very cute when we first met, but it started as a friendship... But before long I started to realize, 'Hey, I think I kind of like this person!' It was such an interesting experience meeting your boyfriend on set because you spend so much time together and become so close so fast. We were spending 17 hours a day together, and all of us would hang out after work and watch movies together. It was great."
Sadly, the couple broke up in 2019 and have moved on with other people. But that didn't stop them from making The Kissing Booth 2.
"I know what everyone wants to know, and yeah, it was crazy," said King of working with Elordi during a podcast interview with Lauren Elizabeth (via Entertainment Tonight). "It was a wild experience but, honestly, it was a really beautiful time because I learned a lot about myself and I grew as an actor and a person."
While it may not have been an ideal situation, it was one that King didn't hesitate to jump on. "I am very much, like, a frickin' huge fan of The Kissing Booth. I'm a fan of how it resonated with the world and it resonated with me. So going back, and doing that, and making those sacrifices was totally worth it."
The director of The Kissing Booth has a knack for young adult movies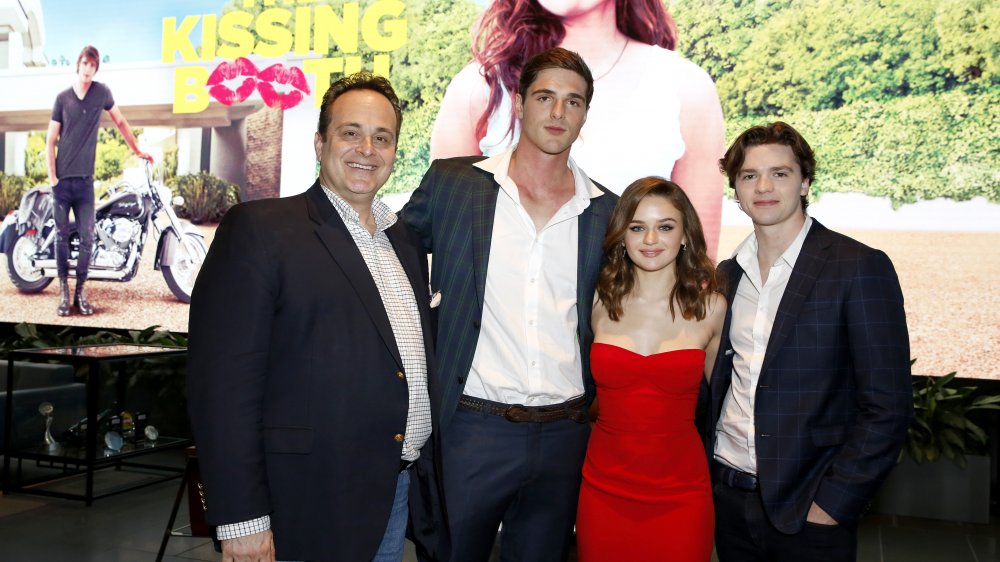 Rachel Murray/Getty Images
Vince Marcello may not be a household name, but the writer/director/producer has built his career on YA movies. With over a dozen credits to his name, Marcello is probably best known for The Kissing Booth and a string of American Girl films.
Marcello got his start writing and directing short films such as Zombie Prom, but moved up the Hollywood ladder when he worked on the 2009 revival of the 1970s children's show The Electric Company, which starred a then-relatively unknown Lin-Manuel Miranda and Kyle Massey.
Marcello next got involved in the popular American Girl film franchise, directing four installments: Grace Stirs Up Success, Isabelle Dances Into the Spotlight, Saige Paints the Sky, and McKenna Shoots for the Stars. In between those he directed the Nickelodeon movie Liar, Liar, Vampire, starring Stargirl's Brec Bassinger, and wrote the Teen Beach movies for the Disney Channel.
With The Kissing Booth series, Marcello swung for the fences as a triple-threat screenplay writer, producer, and director for both films.
In terms of Marcello adapting the book into a movie, his screenplay got Reekles' stamp of approval. "I was able to have a great chat with Vince before he wrote the script, and gave some feedback on the first draft of the script — which I loved!" Reekles told Forbes. "I wasn't involved in casting, but did get to go out to set for a week during filming."
What is The Kissing Booth 2 about?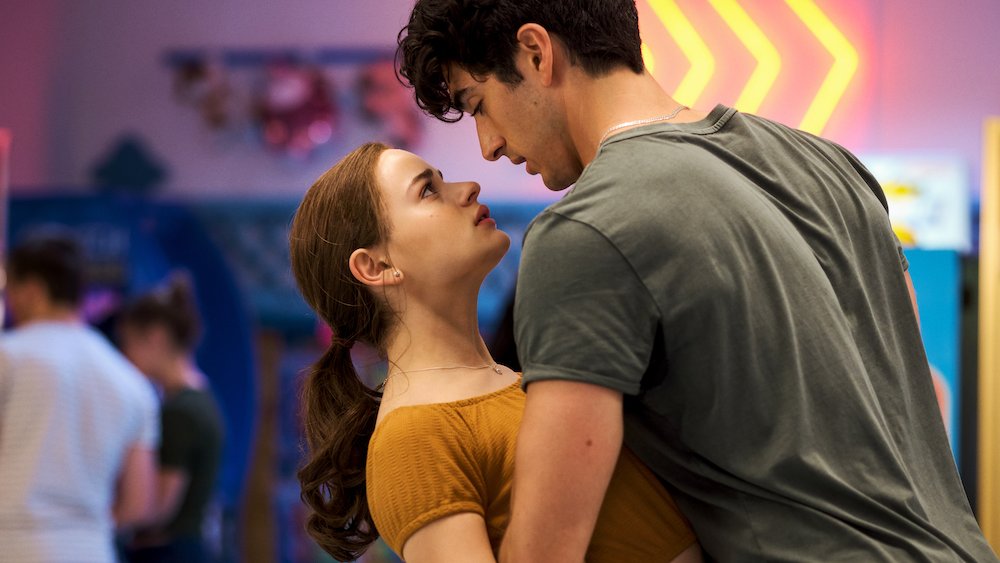 With all the major cast returning, The Kissing Booth 2 picks up one month after the ending of the original. Elle has been counting the days since Noah left for Harvard University — 27, to be exact — and the two of them have been doing the long-distance relationship thing.
Meanwhile, it's senior year for Elle, who needs to decide where she's going to college. Ever since they were little, Elle and her best friend Lee have dreamed of attending the University of California, Berkeley, where their moms became BFFs. But Noah wants her to apply to Harvard, or at least a school nearby — once again leaving Elle torn between her best friend and his hot older brother.
As if that weren't already enough to be dealing with, Elle discovers that Noah has been hanging out with a gorgeous college co-ed (Maisie Richardson-Sellers), which is where things start to really go haywire. Enter new dude Marco (Taylor Perez), who's charming, handsome, and has a killer bod — not to mention an eye for Elle.
When it's time to resurrect the kissing booth, Elle once again puts on the blindfold and puckers up for pre-paid pecks. Will the kissing booth change her life yet again? We'll find out when The Kissing Booth 2 premieres.