How American Pickers' Mole Man Was Cheated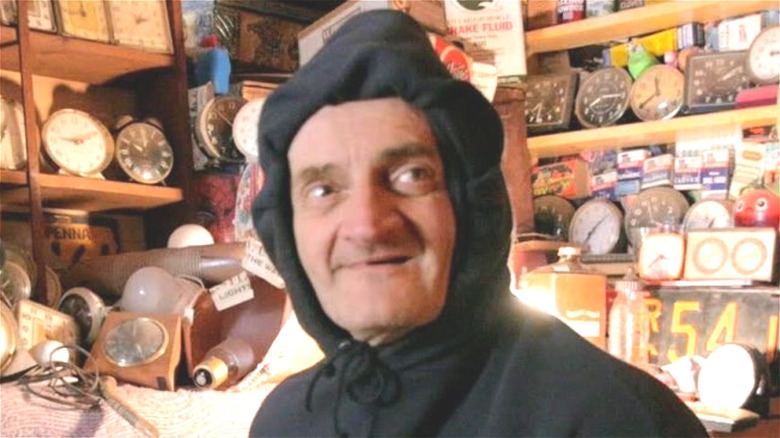 History
"American Pickers" stands alongside the likes of "Pawn Stars" and "Ancient Aliens" as one of History's longest-running original programs. Now in its 22nd season, the series has amassed over 300 episodes in its 11 years on the air and displays little sign of slowing down. Therefore, should new fans get the itch to go on a "Pickers" binge, now is as good a time as any, seeing as there are surely many more installments to come. Even if you're not new to the show, though, it's certainly worth your while to take that trip down memory lane.
Over the course of Mike Wolfe and the recently retired Frank Fritz's "American Pickers" run, they've struck gold in more ways than one. Sure, the duo has uncovered some intriguing and valuable pieces of history before, but they've also had the chance to meet people from all walks of life across the United States. Take, for instance, Ron "Mole Man" Heist, who debuted during the program's sixth episode and took the hosts on a tour of his underground lair that was chock-full of one-of-a-kind antiques. To this day, he's regarded as a fan-favorite among prolific "Pickers" watchers and is one of the most memorable individuals Mike and Frank have ever encountered.
Sadly, Mole Man's popularity once landed him in a rough situation where someone took advantage of him financially. Here's how exactly he was cheated.
Someone caught a ride on Mole Man's coattails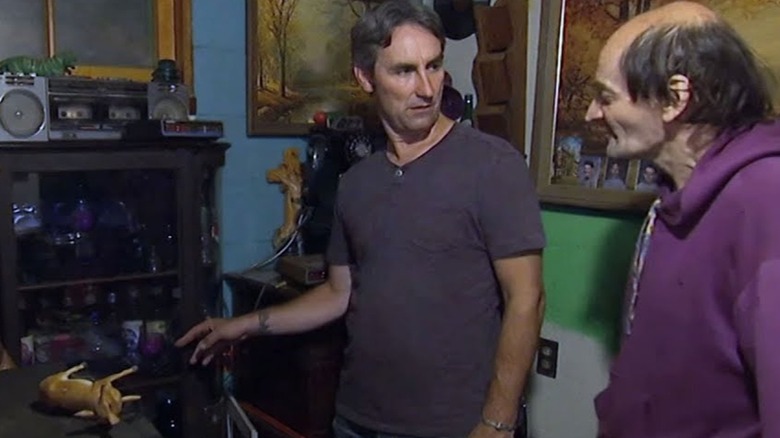 History
This story goes back to 2010, shortly after Mole Man made his "American Pickers" debut, and his popularity had begun to surge. Naturally, word spread fast of this eccentric trinket collector, but not everyone was content simply allowing him to enjoy his newfound fame. According to Tickld, someone living in a town near his home decided to capitalize on his trendiness, putting together an event to sell supposed genuine Mole Man collectibles and autographed memorabilia, seemingly implying an appearance from the man himself (via Screen Rant). 
Come to find out, the "Pickers" sensation had nothing to do with this and was blatantly swindled out of money that was made using his name. This is a serious crime, not to mention morally reprehensible, and Mole Man certainly didn't deserve to have this happen to him. Although only a few years later, he'd find himself on the opposite end of the law. In 2017, he broke into a barn in Donegal Township, Pennsylvania, making off with over $650 worth of items, as reported by WPXI News. The owner later identified him as the culprit, and he was charged with burglary in February of 2020. 
As of this writing, Mole Man has since avoided further legal trouble, but regardless, it's a shame that the "American Pickers" favorite wound up exploited by someone looking to make a quick buck. One can only hope that he got justice in some form or fashion.