The Projects American Pickers' Mike Wolfe Completed Thanks To The Show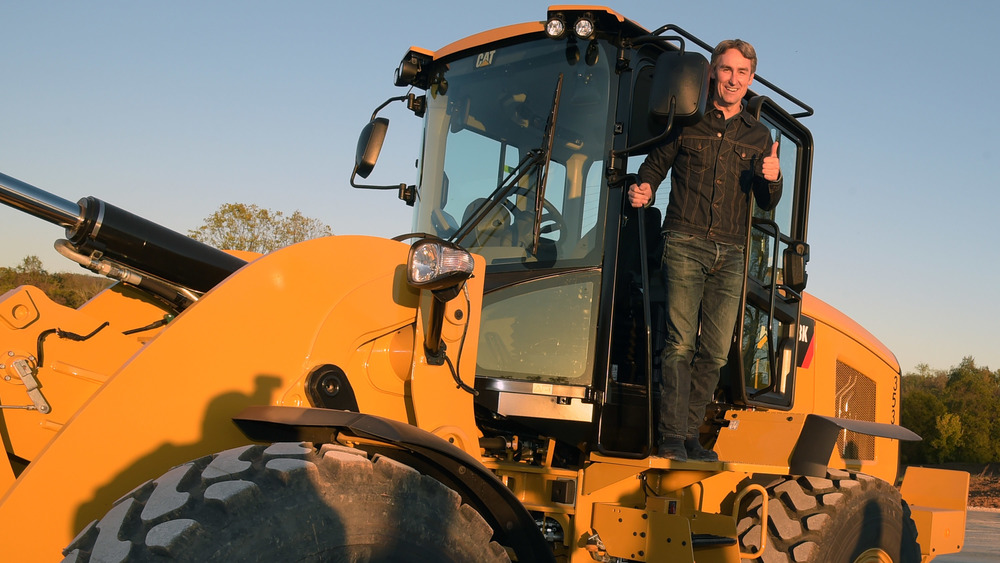 Rick Diamond/Getty Images
Mike Wolfe and Frank Fritz have been turning America's trash into treasure since 2010 and are not showing any signs of slowing down so far as anyone's able to tell. Though minor elements are staged or cut based on the editors' discretion, American Pickers is about as genuine as reality TV gets. Along with Wolfe and Fritz's office manager Danielle Colby, they really do what the show shows them doing, dedicated to the picking trade with every fiber of their respective beings.
That genuine sense of dedication extends into their personal lives as well. History is a part of who they are, and according to an interview with CBS News, Wolfe channels his love of the past into ways to benefit the present beyond American Pickers.
Born and raised in Bettendorf, Iowa, where he began picking at a very young age, Wolfe's appreciation for small town America has been ingrained in him since the start. And after building his career on the many treasures such towns offer via American Pickers, Wolfe decided to give back in the best way possible: by preserving and restoring historical sites.
The passion project started in Le Claire, Iowa, where Mike Wolfe runs his resale store Antique Archaeology. "I ran for city council," Wolfe said in the CBS News interview, "because I used to walk down these streets and night with my dog, and think about what this place could be." Those thoughts became reality once Wolfe had the means and resources to make it so, and he's since restored a number of the town's older edifices. He brought that same passion with him to Columbia, Tennessee, and is sure to continue doing as much as he can in other towns across America.

American picker, American restorer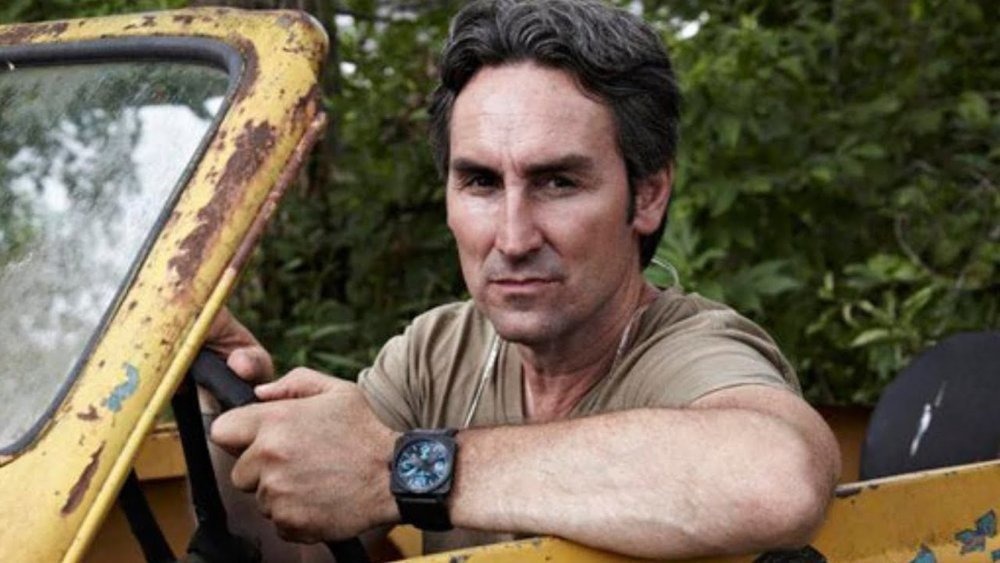 History
To get an idea of how far Wolfe goes on these projects, consider the oldest building he's purchased thus far, originally constructed over 150 years ago in 1857 and long since out of use. America's a young country relative to the rest of the world, so that's pretty darn old as far as the States are concerned. But to Wolfe, "These aren't just buildings. [...] All of these places matter for one reason or another, and some can survive." So, he transformed the first floor into a bicycle showroom, and everything above it became AirBnB space. Because of him, the building (along with many others like it) not only survives, but thrives. The work is as practical as it is touching — definitely something for Wolfe to be proud of.
As he said himself, "I tell people all the time: If you want to see small town America, if you want to see Main Street, get in your car and drive and go take a trip with your family, because it is disappearing rapidly." That isn't always possible thanks to COVID-19, but afterward, Mike Wolfe could use all the help he can get. Not everyone has the time or money to spend on restoring historical sites, but his point is that visiting and supporting them can be enough.