James Gunn Reveals That He Wanted To Cast Taika Waititi In A Very Different Role For The Suicide Squad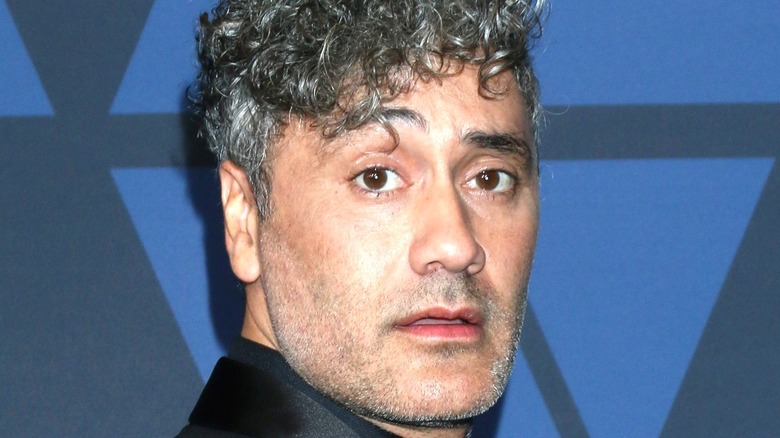 Shutterstock
As fans of the DC Extended Universe gear up for the U.S. premiere of "The Suicide Squad," enough details have made their way onto the internet from last week's U.K. premiere to clear up one important question — which character Taika Waititi plays in the film.
IMDb reveals that the acclaimed New Zealand filmmaker, who directed and appeared in "Thor: Ragnarok," has a brief part as Ratcatcher, the father of Ratcatcher 2, played by Daniela Melchior. Both versions of Ratcatcher featured in "The Suicide Squad" are new characters for the DCEU, and while neither is a pivotal figure in the movie, director James Gunn told IGN that the relatively innocent Ratcatcher 2 was "the heart of the film."
That reveal put to rest extensive speculation regarding the role Waititi would play in the film that began when he entered talks to join "The Suicide Squad." Many assumed that King Shark would be the ideal role, as the lumbering shark-headed villain would be similar to Korg, the fan-favorite character Waititi voiced in "Thor: Ragnarok" and "Avengers: Endgame."
That role, however, would ultimately go to the even more appropriate Sylvester Stallone, although Gunn revealed that he did have plans for Waititi to appear in a different role than the one he ended up in. Here is what Gunn said about his original plans to bring Taika Waititi into "The Suicide Squad."
James Gunn originally planned for Taika Waititi to appear in a larger part for The Suicide Squad
While finding a part for Taika Waititi ended up being a bit of a challenge, all it took to get him on board for the project was a phone call, James Gunn told IndieWire. When he made that call, he had a specific character in mind for Waititi, but scheduling conflicts kept their first idea from panning out.
At the time, Waititi was heavily involved in the live-action "Akira" movie, which he ultimately had to put on hold to focus on his next MCU film, "Thor: Love and Thunder." When the "Akira" project was pushed back, Waititi wrote to Gunn asking if the role was still available, to which Gunn responded, "No, but let me get you in something else."
However, Gunn could not share just which part Waititi would have played if everything had gone according to plan. The director said, "I would feel too bad," revealing the role that had already gone to another actor, although he did mention "it's one of the guys from the beginning." IndieWire wrote that the film's opening act features many new characters looking to join the titular team of "The Suicide Squad," although only a few survive.
Waititi's original role could have been one of these doomed superheroes, although it's hard to know for sure without confirmation from Gunn.