The Detective Comedy Hidden Gem You Can Find On Netflix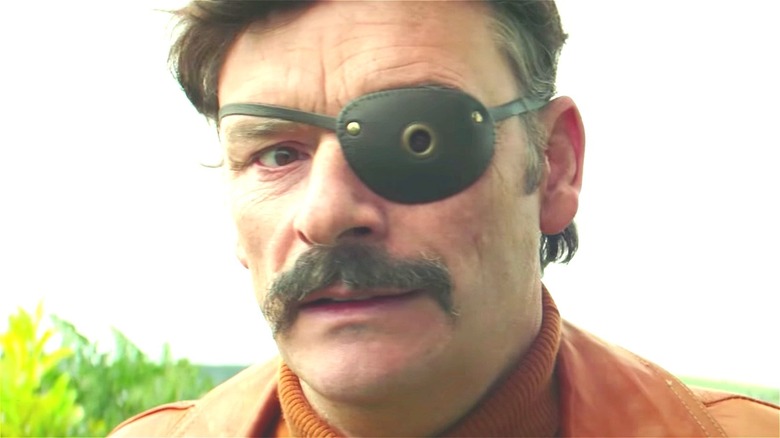 Netflix
Even as studios and streamers have more-or-less begun hoarding the most prized film and television properties, Netflix continues to chug along relatively unfazed, largely because it boasts a slate of original programming as vast and varied as it is mind-bogglingly impressive. As it currently stands, the streaming giant's oeuvre fronts hundreds of projects across every genre for every age group — not to mention a treasure trove of prestige flicks from some of cinema's most revered filmmakers, including Alfonso Cuarón, Martin Scorsese, Jeremy Saulnier, Bong Joon Ho, The Coen Brothers, and Noah Baumbach.
They've also got scores of overlooked and little-seen gems from all corners of the globe that are ready to stream for the more adventurous subscribers out there. One of the more recent international additions to find favor among Netflix viewers is a kooky little showbiz crime-comedy imported all the way from the U.K. If you're in need of a good laugh these days, you're not likely to find a better option in the streaming realm. 
Mindhorn is a distinctly British, and criminally overlooked comedy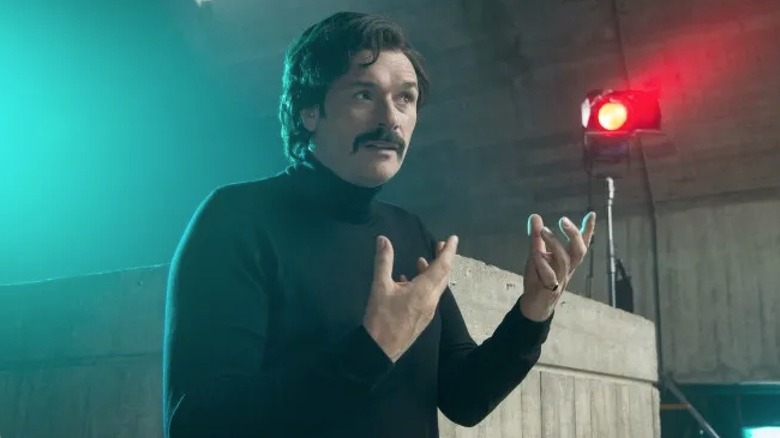 Netflix
That comedy is called "Mindhorn." It was born in part from Julian Barratt, co-creator of the late-'90s U.K. comedy "The Mighty Boosh, and it's every bit as hilarious in the same deliriously whacked out way of that legendary series. Like "The Mighty Boosh," "Mindhorn" finds Barratt (also credited as co-writer) stepping into the lead role, portraying a washed up British TV actor named Richard Thorncroft best-known for portraying a crack detective in a beloved '80s sci-fi series. Thorncroft is called back into action 25 years after the cancelation of "Mindhorn" when an escaped lunatic (Russell Tovey) goes on a killing spree, demanding to speak only to the fictional detective, whom he believes to be real.
A fallen actor teaming with actual detectives while reprising his most famous role proves about as much fun as you'd expect. That's largely the result of some crack scripting that allows Barratt and his impressive cast of supporting players (including Steve Coogan, Andrea Riseborough, Essie Davis, Kenneth Branagh, and Simon Callow) to go all-in on the film's unbridled cinematic insanity. Of course, if you're wary of taking our word for it regarding the film's giddily madcap sensibilities, "Mindhorn" continues to front an impressive 92% critics rating on Rotten Tomatoes. Most of the reviewers praise Barratt's work as some of the best of his lauded career. 
Stream "Mindhorn" on Netflix today if you want to judge for yourself.