Underappreciated Movies You Missed In 2017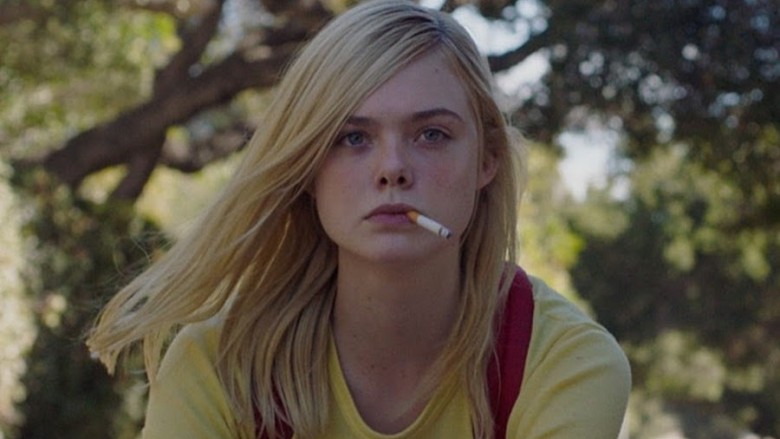 If you're anything like us, you've got a neatly-organized laundry list of films to catch this year. From Star Wars: The Last Jedi and the Wonder Woman standalone film to reuniting with everyone's favorite galaxy-saving goofballs in Guardians of the Galaxy Vol. 2, the flicks you won't want to miss are so committed to your memory, you sort of sound like Arya Stark mumbling them to yourself as you fall asleep. But with all that focus on big-ticket films, a ton of amazing picks have slipped under the radar, and we're here to show you the best of the bunch.
The Big Sick
Everyone loves a great movie that's "based on a true story," but in the case of The Big Sick, the sincerity behind the narrative is absolutely irresistible. Telling the winding tale of the real-life courtship between Pakistan-born aspiring comedian Kumail Nanjiani and girl-next-door grad student Emily V. Gordon, this warmly lit romantic comedy is at once a Judd Apatow-produced laugh fest and an exemplar of mid-summer sleeper hits: It has a sharp and salty sense of humor and conversations that feel organic, and firmly turns its cheek away from sappy sentimentality—even when Emily is struck down with a mysterious illness that her parents and Kumail must navigate.
Nanjiani (Silicon Valley, Portlandia) shines as himself, and Zoe Kazan (Ruby Sparks, The Walker) is terrific as Emily, offering up two of the year's best performances you've still yet to see. Hilarious and refreshingly honest, with bawdy one-liners and an undeniable emotional intelligence, The Big Sick is a little film with a great big heart.
A Ghost Story
You may have missed this unique drama in theaters, but you'll surely recognize its supremely talented stars. Academy Award winner Casey Affleck joins forces with Oscar-nominated Rooney Mara as a husband and wife that have been separated by the most severe of circumstances: death. Affleck's C (yep, that's his full character name) was a struggling musician in the waking world, but in the great beyond, he's a white-sheeted ghost. Ambiguously shaped with two black holes for eyes, C is straight out of a child's crude illustrations. At least in aesthetics, that is.
C returns to his suburban home to console Mara's grief-stricken M, trapped in a spectral state with the love of his (after)life slipping away before him, and ventures on a path through his memories to unlock questions of the past and the enormous enigmas of existence.
Directed by Ain't Them Bodies Saints and Pete's Dragon helmer David Lowery, and featuring a beautifully crafted color palette, A Ghost Story bursts forth with elements of the phantasmagorical, creating an experience that lingers on the pangs of love and the hope hidden in grief.
The Survivalist
Starring Irish actor Martin McCann as the title character, director Stephen Fingleton's The Survivalist imagines a post-apocalyptic wilderness in which McCann protects his makeshift farm with shotguns and shoddy traps, hoping to ward off potential invaders and eliminate any living creature who dares cross his path. But when an ailing woman (Olwen Fouéré) approaches Survivalist's woodsy abode, offering her beautiful teenage daughter (Mia Goth), as an exchange for shelter, he mistakenly lets his guard down. Ravaged by lust, Survivalist turns his back on his code—and opens up a world of untold danger.
The Survivalist saw its festival debut in 2015 at Tribeca, later landing a cinematic release in the United Kingdom last year and arriving Stateside this May. At each stop, its high-contrast color palette, fast pace, and thought-provoking plot, have earned critical acclaim. Run, don't walk, to see this one—and be prepared to watch through splayed fingers on the edge of your seat.
Mindhorn
From director Sean Foley and producer Ridley Scott, this British indie centers on make-believe actor Richard Thorncroft (Julian Barratt) who tasted fame as the titular detective in an '80s Bergerac-adjacent show called Mindhorn. The limelight went sour for Thorncroft after a sloppy incident involving a sofa saw him dissing a British isle and bashing his co-star (Steve Coogan); three decades later and minus one truth-seeking bionic eye, he's a shell of his former self.
That's not to say he isn't a hilariously self-involved perfectionist and admitted egomaniac. Still believing he's Britain's greatest treasure—and that Detective Mindhorn is real—Thorncroft takes on one last mission that might be his greatest: tracking down a Mindhorn-obsessed murderer (Russell Tovey) who will only fess up to the fictional character.
Goofy gags, high-profile cameos, and cheeky one-liners that'll have you covering your mouth in amused awe push Mindhorn into "instant gem" territory, and Netflix has your back: Mindhorn is currently available to stream, so get cracking and dig into this rowdy pic.
Paint It Black
Mother knows best in Paint It Black, the eerie and electric directorial debut from actress Amber Tamblyn. Lauded for its visual beauty—namely the "expressionistic spaces and seemingly bottomless shadows" —as well as its complex narrative and solid performances from the talented cast, Paint It Black was a low-profile release during its theatrical run, but we're here to bring it to light.
The film stars Alia Shawkat and Janet McTeer as Josie and Meredith, a grief-stricken pair who form a destructive relationship rooted in rivalry following a great tragedy: the death of Josie's boyfriend and Meredith's deeply troubled son, Michael (The Purge star Rhys Wakefield). As Josie attempts to piece together the circumstances surrounding Michael's untimely passing, and mourns her loss in her own way, she forces herself to grow closer to the menacing Meredith, a woman from whom she's long kept her distance. It's simply the only way to learn the truth—however nightmarish it might be.
Chuck
During its theatrical release, Chuck made like Ali and floated like a butterfly under the noses of mainstream audiences. But its powerful story and talented cast (featuring the likes of Naomi Watts, Jim Gaffigan, Michael Rapaport, and Ron Perlman) make for a film that undoubtedly stings like a bee.
Starring Mad Men and The Handmaid's Tale actress Elisabeth Moss and an totally unrecognizable Liev Schreiber, Chuck delivers blow after dramatic blow of humor, wit, and heart. The Philippe Falardeau-directed film tells the true story of heavyweight boxer Chuck Wepner, the pride of Bayonne, New Jersey and the inspiration for Sylvester Stallone's Rocky Balboa. Wepner started his career modestly, selling liquor and fighting for cash to support his family until one fateful day in 1975 when, in a highly publicized event, he was cherry-picked from a sea of boxers to go glove-to-glove with one of the world's greatest athletes: the boxing legend Muhammad Ali.
Dig Two Graves
The brainchild of screenwriters Hunter Adams and Jeremy Phillips, the indie horror outing Dig Two Graves centers around 14-year-old Jacqueline Mather (Samantha Isler), referred to by her more masculine nickname "Jake." Grieving for her recently deceased brother and visited by three strange men who say they can bring him back to life, Jake's thrown for a grim loop. Are they telling the truth? What lengths will Jake have to go to see her brother again? And what does her grandfather, Sheriff Waterhouse (Ted Levine), have to do with it? As Jake begins to contemplate an unthinkable trade-off, dark secrets of her family's once-hidden history rise to the surface.
Inspired by gothic motifs of grief and revenge, and soaked with the uncertainty of an ambiguous timeline, Dig Two Graves should captivate discerning genre enthusiasts. And though it didn't make any big waves at the box office, given its tiny release, Dig Two Graves has been showered with acclaim from critics like Roger Ebert writer Peter Sobczynski, who called it an "uncommonly smart, well-made, and ultimately touching meditation on grief."
The Lost City of Z
Ducking underneath a few wide-release films, most notably The Fate of the Furious which opened the very same weekend, The Lost City of Z was largely lost on mainstream audiences. But that doesn't mean it shouldn't be found. Based on David Grann's nonfiction book of the same name, this James Gray-penned and directed film recounts the real-life tale of British explorer Percy Fawcett (Charlie Hunnam) as he ventures through the Amazon in the early 1900s in search of a hidden city and the incredible artifacts it may hold.
In the thick of the forest and the heightened stakes of his repeat expeditions, Fawcett maintains a determined (if not somewhat stubborn) demeanor in the hopes of finally discovering the Lost City of Z, despite local scientists deeming the possible society as "savage-filled" and socially underdeveloped. With his wife Nina (Sienna Miller), his son Jack (Tom Holland), and his aide-de-camp Corporal Henry Costin (Robert Pattinson) at his defense, Fawcett teams up with biologist James Murray (Angus Macfadyen) in 1925 for what they believe to be the trip to the Amazon that will change their lives forever—and it does, albeit not necessarily in the ways Fawcett envisioned.
The Transfiguration
Written and directed by Michael O'Shea, this Cannes Film Festival darling is as scintillating as it is smart. The Transfiguration is definitely not your average vampire thriller, as it shifts its focus to a young teen named Milo (Eric Ruffin) who shields himself from the unfriendly outside world with a deep-rooted fascination with the undead, an interest that turns lethally obsessive. The film winds through Milo's journal entries (which document his desire to become a true-to-life vampire) and his newfound friendship with the troubled Sophie (Chloe Levine), who fuels Milo's violence in one way and teaches him to make positive use of it in another. A chilling debut, The Transfiguration offers slice-of-afterlife indie horror akin to Tomas Alfredson's Let the Right One In, with tension sizzling below the surface. The grit and the gore if it all will leave you completely transfixed.
Land of Mine
Directed by Martin Zandvliet and sure to leave you misty-eyed and moved, Land of Mine is a film whose American release is one to be celebrated. After making big waves at the Toronto International Film Festival and in Danish theaters in 2015, the based-on-true-events flick has slowly trickled out to global audiences but remained under the everyday film fan's radar—a total shame considering how gripping it really is.
Land of Mine centers around Denmark post-German occupation in 1945. The invasion left not only cities and citizens forever altered, but also miles of coastline, where hundreds of thousands of landmines remained buried. The heart of the Zandvliet-backed film lies with Sgt. Carl Rasmussen (Roland Moller) and his band of German prisoners of war—some of whom look too young to even drive or buy a pack of cigarettes—tasked with clearing the explosives, a job that brings into question justice, morality, and vengeance in a single breath. This historical drama is anything but hackneyed or clichéd, earning itself a 2017 Oscar nomination for Best Foreign Language Film, a standing ovation at TIFF, and the title of best Danish film of 2015. If Land of Mine is missing from your watchlist, change that immediately—if not sooner.
The Salesman
The Salesman is a trust fall. From writer-director Asghar Farhadi and featuring impactful performances from Taraneh Alidoosti and Shahab Hosseini, this Iranian drama follows a theatre-loving couple, Emad and Rana, who set out to put on Arthur Miller's Death of a Salesman. The stage is practically calling their name, the lines are all memorized, and Emad's (Hosseini) "salesman" nickname he picked up while instructing at a local school makes him the perfect fit, but life throws more than a few curveballs the couple's way.
After their apartment building collapses, the pair secure a new home, one in which an unexpected danger enters and threatens Rana's (Alidoosti) life and livelihood. The pair seek revenge on the person who attacked Rana, and will go to the ends of the earth to even the playing field. Farhadi's film faces head-on themes of violence against women, marriage, post-traumatic stress, death, the class system, and, of course, a salesman. Lauded as an "ingenious cinematic use" of the American stage, The Salesman's story-within-a-story brings these questions to light and asks the audience to work through them as the film runs on. Though The Salesman might've slipped past you, it certainly wasn't lost with critics, landing itself the Oscar for Best Foreign Language Film at the 89th Academy Awards.
T2 Trainspotting
To anyone who's said sequels rarely stack up, we counter with T2 Trainspotting, the 21-years-later follow-up to Danny Boyle's Trainspotting. Some elements of the original remain the same in the second installment: Daniel "Spud" Murphy (Ewen Bremner), Francis "Franco" Begbie (Robert Carlyle), and Simon "Sick Boy" Williamson (Jonny Lee Miller) are back again. The rowdy Scottish boys are still stuck in well-worn ruts. Heroin still grips Spud's life despite two decades passing.
Other aspects of the story, however, are quite different: Simon's slinging porn films. Begbie's serving time. Mark "Rent Boy" Renton (Ewan McGregor) seems to have a lacquered life free from flaws, with a wife, a family, and a home in Amsterdam. Time has matured a few people, a few things, but it's remained immune to far more, a kind of contrast sets T2 Trainspotting up for success. Fresh and fun, even more so if you're familiar with the esteemed original, the not-so-sequel proves that director Boyle is as inventive as ever.
I Don't Feel at Home in This World Anymore
Glance at this film's title and you may think it's the name of a Fall Out Boy song based on its length and complexity, but we can assure you it's actually the directorial debut from Macon Blair. (No promises on it not being complex, though.) I Don't Feel at Home in This World Anymore is a wickedly transformative film: as soon as you think you have the genre, tone, and style figured out, it makes a hairpin turn into a whole new territory.
The Netflix-exclusive flick stars Melanie Lynskey (Up in the Air), Elijah Wood (we know you know he was in Lord of the Rings), Jane Levy (Suburgatory), David Yow, and Devon Graye, placing them in a black comedy world darker and funnier than most of the genre's top contenders. Following a breaking-and-entering blunder, Ruth (Lynskey) pulls up her bootstraps and partners with her eccentric neighbor (Wood) to hunt down the burglars. Their mission quickly melts into chaos and violence as they frantically try to outwit the pack of criminals following their every move.
I Don't Feel at Home in This World Anymore unhinges itself from the slightly cumbersome nature of its name, bursting forward with an inventive, subversive, slyly smart, and downright fun feel that'll have you hollering in one scene and pondering society's structure in the next. Adored by critics, Blair's half-laughfest, half-top-notch thriller first effort is one you'll definitely feel at home with.
The Girl with All the Gifts
The zombie genre has been crowded for decades, and in the post-Walking Dead era, it's only grown more popular. It's hard to come up with a new spin on those shambling undead tropes, in other words, but The Girl with All the Gifts manages to do it anyway. Adapted from M.R. Carey's novel, the story imagines a world in which much of the human population has been wiped out by a fungus-borne zombie plague, but second-generation victims retain their human characteristics even as they're consumed by a hunger for flesh. It poses a moral conundrum for a teacher (Gemma Arterton) tasked with educating the so-called "hungries"—compounded by the harsh utilitarian views of the doctor in command (Glenn Close). Like the best zombie horror, Gifts is underlined with thought-provoking questions and existential questions about modern society and human nature...and it's also a whooping thrill ride.
The Red Turtle
We could describe The Red Turtle in a single word, but that would seem contradictory to its stunning silence. Sweeping and life-affirming, this Michaël Dudok de Wit-directed film finds pinprick intensity in its lack of dialogue—not a single sentence is uttered throughout the movie's 81-minute run—and the nuances of its core narrative.
Centered around an unnamed man shipwrecked on a deserted tropical island who later encounters a giant red turtle, the flick is far more than what it seems superficially. It dives deep into the tenderness and tribulations of what it means to be human, recounting milestones and memory markers set over gorgeous animated design aesthetics and a tinkering score.
While our nameless protagonist was set adrift by a storm, we drift along the poignant plot and engrossing atmospherics until we're turned inside out at the film's climax, one that builds and bursts without warning. The Red Turtle is truly an experience: implicit in its expression but captivating for its characters, clues, and cry-inducing resolution. An absolute must-watch.
The Autopsy of Jane Doe
Directed by André Øvredal and starring Brian Cox and Emile Hirsch as Tommy and Austin Tilden, respectively, The Autopsy of Jane Doe brings in frights and freakish encounters from the get-go and doesn't let up until viewers are totally spooked.
The father-son twosome in the film have an unusual bond: they both work as coroners. While that alone is fairly strange, things get far more sinister when the Tildens are delivered the corpse of an unidentified woman, one that shows increasingly strange signs of trauma. As the pair perform the autopsy, the film's plot ricochets into madness while posing troubling questions: Who is this woman? What happened to her? And, perhaps most interesting, is she even dead?
Though the corpse's identity isn't known, there's one thing that is: The Autopsy of Jane Doe sizzles with uneasiness and oddities, with a peppering of jump scares and gory slashings, and bubbles over into a climax you won't see coming.
Justice League Dark
You might have been too distracted by the blockbuster Marvel and DC releases coming this year to see Justice League Dark—which is a shame, as the Warner Bros.-backed animated flick offers up a refreshing angle on the standard superhero storylines, blending together razor-sharp wit and a lot of screentime for everyone's favorite troublemaker, John Constantine.
Befitting its title, Justice League Dark is much darker than your typical good guy/bad guy-battling movie, nabbing a risky R rating from the MPAA, and it ventures into new territory beyond the stock points fans have become almost too familiar with. It maintains a quick pace and sets up a spine-tingling whodunit mystery, but doesn't rest on shock for shock's sake or any fluff that falls flat. Though Constantine's rapid-fire swearing is absent from the film, it's one that's absolutely worth a watch... now that you know it exists.
XX
Horror filmmakers love anthologies and possessed children, and this Sundance Film Festival gem brings together both in a blood-boiling marriage.
The brainchild of a group of female directors, XX is comprised of four horror mini-films: "The Box," written and directed by Jovanka Vuckovic; "The Birthday Party," directed by Annie Clark (a.k.a. musician St. Vincent) and co-written by Clark and Roxanne Benjamin; "Don't Fall," written and directed by Benjamin; and "Her Only Living Son," written and directed by Karyn Kusama. The short stories weave through familial relations of mother and son, past animalistic behaviors and into mental illnesses, and deep beyond the grit and gore of camping trips gone wrong.
XX finds its strengths in its subtle silliness. While frightening in their own right, and intercut with haunting stop-motion cutscenes, the short films that make up the picture as a whole are slightly over the top, adding some camp to the scares.
A Monster Calls
Look at the poster for A Monster Calls, and you might be tempted to assume it's just another YA movie about a kid who pals around with a talking tree monster—and hey, we already have the Guardians of the Galaxy franchise, so who needs that? The reality, however, is far more complex (and compelling): this movie, which saw limited release in 2016 before opening wide this year, tells the story of a 12-year-old boy (Lewis MacDougall) struggling to cope with the terminal illness eating away at his mother (Felicity Jones) while facing bullies at school and a prickly grandmother (Sigourney Weaver) at home. Dark and honest in a way that family-friendly features rarely dare to be these days, Monster was perhaps destined to fall through the cracks in theaters, but it received heaps of praise from critics for a reason. Don't miss it.
Better Watch Out
When you come home for the holidays, are you ever truly alone? That's the question director Chris Peckover asks in his newest film Better Watch Out, a fresh entry into the home-invasion horror genre that starts off silly and transforms into something much more serious and slick than you'd expect. Virginia Madsen and Patrick Warburton topline as forever-fighting parents Deandra and Robert, who place their trust (and a sizable wad of cash) into the hands of Olivia DeJonge's Ashley, an on-the-fritz 17-year-old left to watch over Levi Miller's Luke, the 12-year-old son of Deandra and Robert, and his best friend Garrett, played by Ed Oxenbould, while the parents get their Christmas cheer on at a holiday party. But when the front door latches, things go south fast.
Better Watch Out has everything you could want in a Christmas slasher: gore and torture a la Scream, heart-racing thrills reminiscent of You're Next, Christmas-themed gags ripped straight from Home Alone, lots of eggnog, and a twist that will have you wishing you saw the switch coming sooner.
Good Time
Robert Pattinson has come a long way from his glittering vampire days, a transition that has never been more evident than in Good Time, a gritty (and gorgeous) crime drama directed by sibling duo Josh and Benny Safdie. Pattinson takes on the role of Constantine "Connie" Nikas, burnout dreamer with a plan to escape the grimy New York corners he inhabits. Connie and his developmentally disabled brother Nick (played by Benny Safdie) attempt to rob a bank—a crime that goes spectacularly wrong, and lands Nick in jail. The film unspools over the course of one incredibly long, super-charged night as we watch Connie beat the clock (and a number of people who cross his path) as he ventures through the Big Apple's dangerous underbelly in a desperate attempt to free Nick from his prison cell.
While its title and its subject matter may not match up entirely, Good Time has swept up acclaim and industry accolades, with the Cannes Film Festival handing it a coveted Palme d'Or nomination and critics professing the film to be Pattinson's most arresting work yet.
Logan Lucky
In Steven Soderbergh's high-octane heist comedy Logan Lucky, Channing Tatum suits down as Jimmy Logan, an average Joe rocking the blue-collar lifestyle but lamenting the loss of his once-promising football career to an injury, his ex-wife Bobbie Jo (Katie Holmes) and daughter Sadie to a new man, and his job to "liability reasons." Jimmy concocts an elaborate plan to rob the Charlotte Motor Speedway in North Carolina during the famous Coca-Cola 600 NASCAR race, recruiting his one-armed brother Clyde (Star Wars standout Adam Driver), sister Mellie (It Comes at Night starlet Riley Keough), a demolition expert perfectly named Joe Bang (Daniel Craig), and Joe's doltish brothers Sam and Fish (Brian Gleeson and Jack Quaid) to break into the track and pull off the heist without a hitch. They'll just have to dodge a pretentious businessman (played by Seth MacFarlane) and a determined FBI agent (Hilary Swank) before they can get their hands on the cold, hard cash.
With scenes featuring an explosive made of gummy bears and a heartfelt rendition of "Take Me home, Country Roads," plus stellar performances from A-list actors, it's hard to believe Logan Lucky flew under anyone's radar. But that's all the more reason to see it as soon as possible.
Lucky
The premise behind Lucky seems simple enough: an intensely independent 90-year-old atheist embarks on a journey of self-exploration. Peel back the surface layer, however, and you'll find that the pic is riddled with shining complexities and emotional weight that resonate both on and off screen. Late actor Harry Dean Stanton, in his final film role before he passed away in September of 2017, stars as Lucky, a retired World War II veteran in search of an intangible enlightenment in the closing chapter of his life. A warmly lit Arizona landscape, a deeply engrossing narrative, and Stanton's glorious swan song make Lucky a movie you'll wish you hadn't missed—but one you'll feel so lucky to have experienced once you finally do.
Super Dark Times
Super Dark Times is a case where a film's title aptly describes its events. In this visceral thriller, teenagers Zach (Owen Phillips) and Josh (Charlie Tahan) are as thick as thieves, growing up comfortably in a foliage-filled Upstate New York suburb in the '90s. Their lives center around debates about comic book superheroes, bike rides to the corner store for junk food and fizzy drinks, Friday night hangout sessions, first romances, and the ever-present battle for high school popularity. But when an unexpected and truly unthinkable incident occurs, Zach and Josh's innocence is ripped from them—and the two from each other. As the pair navigate the murky waters of the tragedy and its aftermath, Super Dark Times rides the fine line between boyhood and manhood, good and evil, horror and valor, spilling out onto the silver screen in waves of slow-burning terror that will grip you by the throat.
Three Billboards Outside Ebbing, Missouri
Academy Award-winning director Martin McDonagh's Three Billboards Outside Ebbing, Missouri erases the lines between black comedy, crime, and drama as it trails the story of one mother's determination to bring her late daughter justice. 
Frances McDormand stars as Mildred Hayes, a single parent whose teenage daughter Angela, played by Big Little Lies breakout Kathryn Newton, was raped and violently murdered seven months prior. The local police department has made little headway into Angela's case, an apparent lack of motivation that pushes Frances to rent—you're probably ahead of us here—three abandoned billboards on the outskirts of her hometown and paint each of them with bold messages directed at Ebbing's chief of police, William Willoughby (expertly portrayed by Woody Harrelson). Though Mildred's intent is to pull public attention to her daughter's case, the consequences prove complicated. She clashes with the townspeople in increasingly turbulent showdowns and goes to war when the quick-to-violence Officer Dixon (Sam Rockwell) enters the picture, sending shockwaves throughout Ebbing. 
Featuring exceptional performances from the entire cast, which also includes John Hawkes and Peter Dinklage, Three Billboards is harrowing, humorous, and completely unforgettable.
Sylvio
We'd like to think that the elevator pitch for Kentucker Audley and Albert Birney's join effort Sylvio went a little something like, "It's a comedy that follows Sylvio Bernardi, of course, as he struggles to find himself while coping with newfound small-town fame. Oh yeah, and he's also a gorilla." Suffice it to say, Sylvio isn't your average comedy. Rather, it's an endearing indie that will surprise you with its authenticity. 
The pic really does follow the eponymous ape through his day-to-day happenings, which revolve around his unfulfilling 9-to-5 job at a debt collection agency. Sylvio's humdrum world is flipped inside out when he's shooed to the streets of Baltimore to find Alan Reynolds (Kentucker Audley), a television host who hosts The Afternoon Show With Alan Reynolds in his basement, and clear his outstanding debt. There, a guest thinks Sylvio is a performer, a mistake that ends in him smashing his props and becoming an overnight sensation. However, with reputation comes repercussions: Sylvio's step into the spotlight in his own segment, "What's the Ape Gonna Break?," causes the gentle-natured primate to reconsider everything he knows about himself–and what kind of influence the people in his life truly have on him.
Brawl in Cell Block 99
There are two states of being in which we never thought we'd see actor Vince Vaughn: completely bald and covered in blood and tattoos. But the S. Craig Zahler-written and directed thriller Brawl in Cell Block 99 places him in both at the exact same time. 
The story centers on Vaughn's character Bradley Thomas, a former boxer and recovering alcoholic who returns to a life of drug dealing after being laid off from his job as an auto mechanic and learning that his wife Lauren (Dexter alum Jennifer Carpenter) engaged in some less-than-savory actions. Bradley's life begins to flourish–a new house and a new family dynamic improve his outlook on the world–until things come crashing down when a drug pickup takes a violent turn. Just like that, Bradley is sentenced to nearly a decade in jail. Gone are his days spent in his cushy house with his loving partner; he now must face cell block 99, a place where savagery reigns supreme.
Brawl in Cell Block 99 saw limited release in October, so it's not entirely shocking that it came and went before most people had a chance to see it. Across the board, critics are calling the film a "perfect example of a down-and-dirty exploitation flick" and perhaps Vaughn's very best work to date, with one writer stating that the actor has a "bright [Liam] Neeson-esque future cracking heads if he so chooses."
Beyond Skyline
Director Liam O'Donnell's Beyond Skyline is ambitious for a few reasons: it's the sequel to 2010's Skyline, a film that was a modest hit at the box office but was panned by critics; it blends together a whole host of genres (action-adventure, science-fiction, thriller, alien invasion, and monster movie); and it opened in theaters the same weekend as Star Wars: The Last Jedi. It's almost a guarantee that most moviegoers were completely unaware of it. However, given its "mindblowingly silly [and] seriously extravagant" feel, Beyond Skyline is totally worth a watch.
Frank Grillo toplines as Mark Corley, a rugged Los Angeles cop on leave from the force following his wife's death. Constant fighting with his adult son Trent, played by Jonny Weston, only exacerbates Mark's grief. But things really fall to pieces when aliens show up in the City of Angels, devastating the streets and plucking people straight from the ground and onto their creepy mothership. One of those unlucky victims happens to be–you guessed it–Trent. As Mark repeatedly tries to save his son, viewers will ask, "Is Mark's tenacity enough to bring Trent back home, or is his fate already sealed?"
In all, the film is little bit The Raid, a dash of Battle: Los Angeles, and a whole lot of fun. As The Verge's Tasha Robinson puts it, Beyond Skyline is "propulsive, and explosive, and manic, but above all... charmingly weird and absolutely memorable."
Thelma
Thelma is an unnerving and enthralling Hitchcockian thriller that slowly builds to a burst. Directed by Norwegian filmmaker Joachim Trier, it stars Eili Harboe as the eponymous young student who waves goodbye to her religious family and packs her bags to move from the small-town western coast of Norway to the bustling city of Oslo, where she's about to start her university studies. Thelma soon discovers new love and new things about herself—and she also starts suffering from violent seizures that seem to become more aggressive as her feelings toward Anja (Kaya Wilkins), a beautiful student who shares Thelma's passionate attraction, grow stronger. But it isn't the intensity of first love that spurs (and worsens) Thelma's afflictions; rather, it's a set of supernatural powers Thelma has yet to make sense of, ones that force her to come face to face with the darkness of her past.
Don't let the foreign language aspect of Thelma turn you away; bone-chilling scares and shocking twists are universally understood.
20th Century Women
20th Century Women lives up to its title with an eclectic cast of characters that includes liberal leftist Dorothea (Annette Bening) who has a penchant for smoking like a chimney, spunky ginger-haired photographer Abbie (Greta Gerwig), and rebel without a cause Julie (a rough-around-the-edges Elle Fanning). This Mike Mills-written and directed dramedy is a coming-of-age film that disregards age altogether, bringing to light the idea that it's never too late to start over, start for the first time, or start believing you can begin in the first place. With an engaging slice-of-life premise and engaging honesty, the film ebbs and flows organically. Just be sure to have some tissues on hand, since we pretty much guarantee you'll get misty-eyed.
A United Kingdom
Amma Asante sits in the director's seat for this 1940s-set foray into racial conflicts, familial ties, and political motivations in a time of high tension and segregation. David Oyelowo and Rosamund Pike star as the incumbent African king Prince Seretse Khama and lily-white Londoner Ruth Williams, a pair that falls deep and fast for one another, much to the chagrin of those around them. Dodging attempts to break them apart and prevent their elopement, the heaviest hitting from the British-ruled South African government, Seretse and Ruth are pushed to defy odds and never back down.
From screenwriter Guy Hibbert, A United Kingdom is at once powerful and appropriately uniting, piloting through the nooks and crannies of love and liberty to present a raw account of a couple battling adversity. Though the film does lean away from the grittier elements of racism, Hibbert crafts a potent story with Seretse and Ruth, one that will leave any viewer changed for the better.
Lovesong
Often, the strongest bonds of love thread much further into humanity than mere romance, and that's what So Yong Kim's indie festival darling Lovesong brings to the table. Approaching a genre that's quite vulnerable to hackneyed takes and watered-down scripts that leave audiences dissatisfied, Lovesong weaves a warm account of two women on the cusp of self-discovery. Mindy (Jena Malone) and her best friend Sarah (breakout star Riley Keough) embark on an impromptu road trip, but amongst the streetlights and highways, they find one another and are confronted with emotions they can't deny.
Director So Yong Kim's past credits include incredibly introspective films such as In Between Days, For Ellen, and Treeless Mountain, and she brings the same kind of intricate and intimate details to this affecting drama. Lovesong is a treat for your heart as much as your eyes, with its gauzy pastel palette and elegant landscape, and will leave you breathless at even the smallest moments.
To the Bone
Minimalistic but moving, To the Bone tells a tale of illness and isolation as it follows Ellen (Lily Collins), a headstrong young woman who's been grappling with anorexia for most of her life. Enter Dr. William Beckham, played by an impeccably cast (if not initially surprising) Keanu Reeves, who runs an eccentric wellness clinic—and runs Ellen past her wits' end. The stunning symbiosis of Dr. Beckham and Ellen pair perfectly with the smatterings of crackling humor and sharp-tongued sarcasm, making a film that grows from an eating-disorder drama into something far bigger and brighter than anyone expected. Directed by Buffy the Vampire Slayer writer/producer Marti Noxon, who currently works on Girlfriends' Guide to Divorce and unREAL, To the Bone is black comedy at its best and most beautiful.
Kedi
Next up on the list of films you've missed is possibly the one you'll be most intrigued by, and bummed you didn't know existed: Kedi, a documentary about the feral cats of Istanbul. Filmmaker Ceyda Torun takes to the streets to introduce viewers to the free-roaming felines that lead surprisingly unique lives and those who interact with them on a daily basis. Kedi features kittens with knacks for slipping into hidden alleyway crevices, cats that keep a keen eye on the docks for the incoming fish market shipments, and furry-faced friends perched upon doorsteps and behind shop counters.
It can be silly on the surface, but Kedi has a big heart, and though it's centered around animals, the film's narrative feels utterly human. Very much a part of the local culture and the community of Istanbul, the cats and kittens of Kedi remind us all that we're not born knowing hatred or judgment, illustrated through the remarkable (and subtly depicted) respect between man and animal.