Taissa Farmiga's Best American Horror Story Role, According To Fans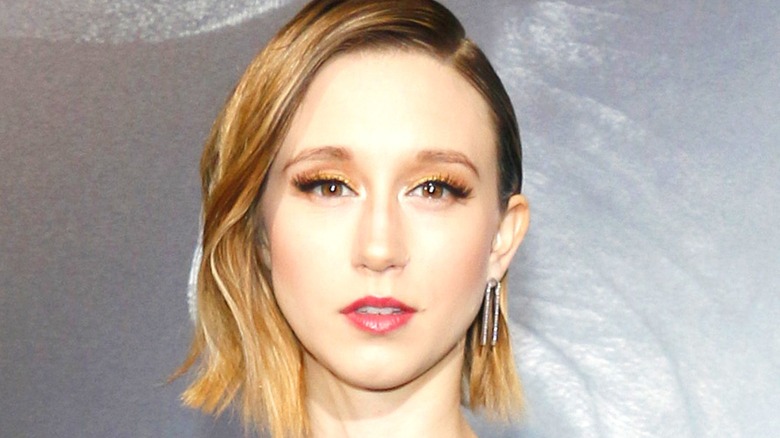 Shutterstock
Taissa Farmiga, the younger sister of "The Conjuring" star Vera Farmiga, quickly rose to fame due to her portrayal of fan-favorite characters on FX's horror anthology "American Horror Story." She went on to be dubbed a screen queen by iHorror thanks to her time on "AHS" as well as her other horror roles in "The Final Girls" and "The Nun," proving her natural talent in the genre.
Farmiga first appeared in the first season of "AHS" dubbed "Murder House," where she provided one of the biggest plot twists in the entire series and kicked off a cult following for the ambitious show. Though she's only been in a total of four seasons, tons of fans believe Farmiga deserves more roles in the show, and hope to see her in future seasons of "AHS."
To celebrate Farmiga's contributions to "AHS" up to this point, a Redditor created a poll asking which of Farmiga's roles is her best, and fans of the series likely won't be surprised to see the results.
AHS fans love Violet Harmon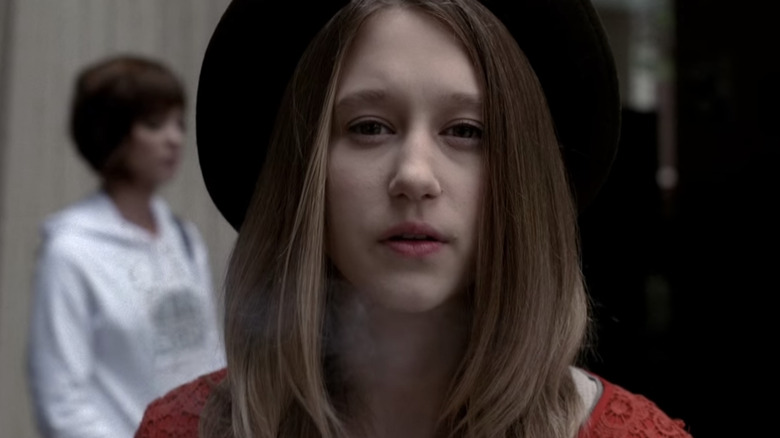 FX
Out of the 521 "AHS" fans who voted in the aforementioned poll, a whopping 313 agreed that Farmiga's role as Violet Harmon reigns supreme. Violet, one of the stars of "Murder House," is a brooding, troubled teen, and her romance with Tate Langdon (Evan Peters) spawned fans across the country to ship the two together despite their problematic dynamics.
Farmiga's role as Zoe Benson earned the second-place spot with 188 votes. Zoe was a character in "AHS: Coven," the witchy season that some fans consider to be the best of them all. The role that earned third place in the poll with a meager 20 votes is Farmiga's turn as Sophie Green from "Roanoke," where she didn't have much screen time and thus left fans underwhelmed.
On a separate Reddit thread, a fan named u/telekineticeleven011 wrote about the lack of diversity in Farmiga's roles and campaigned for her to get more screen time in future seasons. "Ok we can talk about that Taissa only has 3 characters in AHS Universe and she's the OG of the show lol," they wrote. "You'd expect she would have more characters. Poor girl keeps playing Zoe and Violet. And the audacity that she's in Roanoke and only get less than 20 minutes of screen time and gets brutally murdered. Taissaneedsmorecharacters!!!!"
Here's hoping Farmiga gets more roles in future "AHS" seasons.