Why Frank Fritz From American Pickers Was Once Sued By An Auctioneer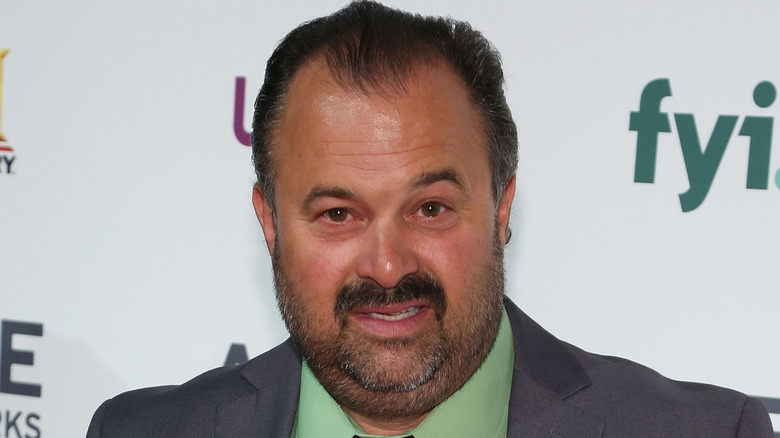 Taylor Hill/Getty Images
Since 2009, "American Pickers" has been a welcome constant on History's programming schedule and remains as such to this day. The adventures of Mike Wolfe and Frank Fritz have entertained audiences around the globe, but recent events have indicated that the show will never be the same again. After ages of speculation, Fritz is officially no longer one of the "Pickers" co-hosts per an executive decision made by the network. This story has seen many twists and turns, hence why if you've frequented the internet for the past year, you've likely noticed his name popping in and out of headlines.
Frank Fritz's disappearance from the small screen began in March of 2020, with the internet going into full-on detective mode to figure out what was going on. In the months that followed, the man himself came out and explained that he underwent back surgery and went to rehab, declaring his return in the future. From this point on, his personal life became a hot topic online, especially when news of his split from then-fiancée Diann Bankson went public. Suffice to say, their breakup wasn't peaceful, and it eventually culminated in her suing Fritz for negligence after an incident at their home with a firework that left her with severe burns.
Bankson eventually dropped the case in early 2020, but if she had pursued legal action, it stands to reason that Fritz would've known exactly how to proceed. After all, it wouldn't have been his first time in a legal battle, seeing as he was slapped with a lawsuit by an auctioneer not too long ago. Here's what went down and why.
The strange case of Jerry Bruce v. Frank Fritz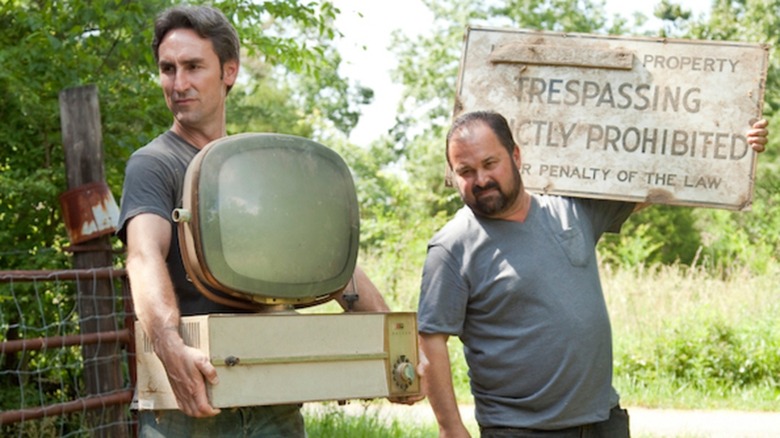 History
Frank Fritz's dealing with auctioneer and antique collector Jerry Bruce of Greenville, South Carolina, began in 2014. As the Greenville News recalls, Bruce saw a polarimeter — a device used to measure sugar content in alcohol — on a 2010 episode of "American Pickers" that he simply had to have, prompting him to contact Fritz to discuss its price. According to Bruce, he was told by Fritz that it would cost him $300 plus shipping, to which he agreed and later received confirmation of the deal from the longtime "Pickers" co-host.
To Bruce, this clearly meant that they'd reached an agreement and that upon sending over the $300 check to Fritz, he should expect his polarimeter to arrive in the mail. However, Fritz never cashed the check and also didn't send the item over, leading Bruce to take legal action against him for breaching their verbal contract. Though this was a serious matter, Fritz never wound up responding to the pleading and was declared in default, effectively handing the legal victory over to his attempted customer. When it was all said and done, Bruce was awarded $1,000 from the court and an extra $80 in court costs.
Jerry Bruce went on to tell the publication that it wasn't about the money, but rather "the principle of the fact that they go around the country promoting themselves as honest people and a deal is a deal, and a handshake's a handshake." Overall, Bruce sounded more disappointed than angry, and Frank Fritz never publicly commented on the ordeal, leaving us all to wonder what actually went wrong.