The Real Reason American Pickers' Frank Fritz's Ex Sued Him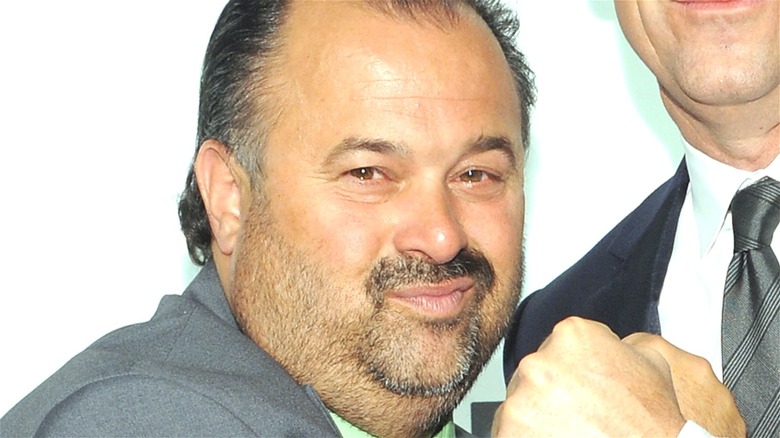 Photo Credit: Brad Barket/Getty Images for A+E
Frank Fritz, formerly of "American Pickers," apparently had quite a tumultous year in 2020, what with back problems, being dropped from the show, and being sued by his former fiancée, Diane Bankson. Fallout from those events is still happening today. In an interview The Sun reported on July 26, Fritz struck back at his former girlfriend by accusing her of having an affair for two and a half years during their relationship, blaming her for his drinking, attributing his 65-pound weight loss to what The Sun called "heartbreak," and contending that he got a tattoo that says, "One a cheater always a cheater" to remind himself of her "betrayal."
Wow. That's a lot to unpack. Needless to say, it's clear that there's still plenty of bad blood between these two, dating back to 2018, the year after they got engaged. Fritz started posting on Facebook about Bankson and her family in 2016 (via Distractify) although the two have a long history together. But earlier this year, The Sun reported that an event happened that probably shook the foundations of their relationship and led to much of the animosity between them today.
She called him 'negligent in the operation of fireworks' and accused him of cheating on her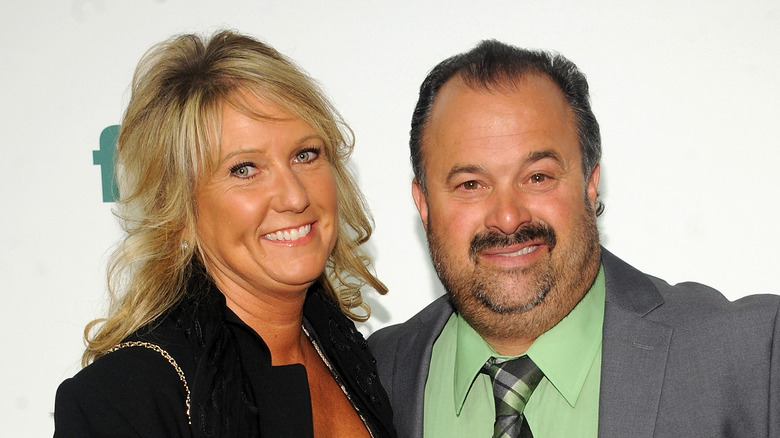 Brad Barket/Getty Images
In March 2021, The Sun reported that in November 2018, Bankson "walked in and caught him in bed with another woman," she said. That's, of course, a separate issue from the actual accusations in the lawsuit, which stem from a later incident following an apparent reconciliation. Bankson contends that Fritz and a friend were drinking and unable to light a firework, so they put it in a covered vintage ashtray to try and light it inside. When they failed, they left it there and forgot to tell her. 
So, she tried to use it while smoking a cigarette. The Sun quoted the lawsuit as saying, "The ashtray blew up severely burning her hand and arm with third degree burns and burnt off eyelashes and eyebrows." His ex says that Fritz then refused to take her to the hospital. She went herself a few days later to get treated. Additionally, she claims that they split up again, and he had the locks changed on a home in Iowa that belonged to both of them. 
As part of the lawsuit that Bankson filed on January 27, 2021, she asked for $50,000 in compensation for pain and suffering, emotional distress, loss of function of body, loss of earning capacity, loss of a normal life and medical expenses. However, she rapidly had the case dismissed. By March 19, the legal drama was concluded — although clearly not the personal drama. 
He denies her accusations, and she says he's 'playing the victim'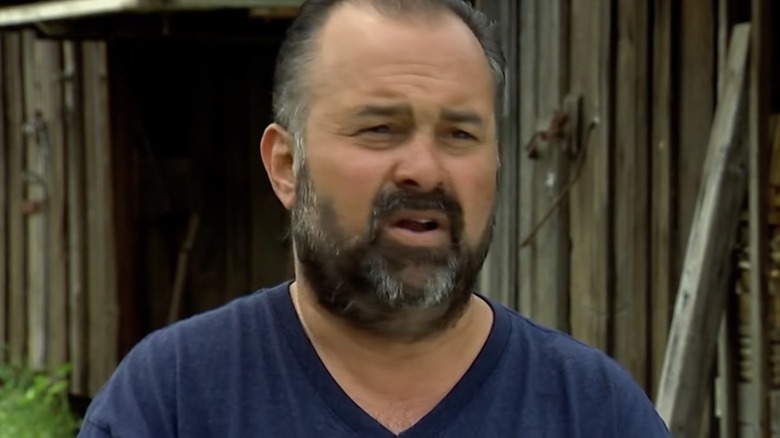 The History Channel
Fritz, in his most recent interview, claimed that she never caught him cheating. "She was cheating a lot longer than me. I had someone over at the house, but that's all it was. She didn't catch me in the act, it was nothing like that," he said. He also indicated that he had nothing to do with the burn, claiming that it was all his friend's fault. He contends she went straight to sleep, and while he thought it looked burned, "she couldn't have been hurting that bad." He also noted they went to a local doctor the next day. "I did as much as I possibly could," he said.
In response, his ex-fiancée accused him of "playing the victim." She said, "I just want to move on because every time I think about it I get a little upset, I get hurt all over again and I can't keep doing this." This might explain why she dropped the lawsuit so quickly, although neither she nor Fritz seem to have addressed that aspect of things yet.
At this point, it seems that this whole thing is basically a "he said, she said" sort of situation. Fritz is clearly going through a lot of upheaval right now, though, between his personal and professional issues. If the two of them keep talking to The Sun, perhaps the truth will finally come out and fans can judge the matter for themselves.