What the cast of Sucker Punch looks like today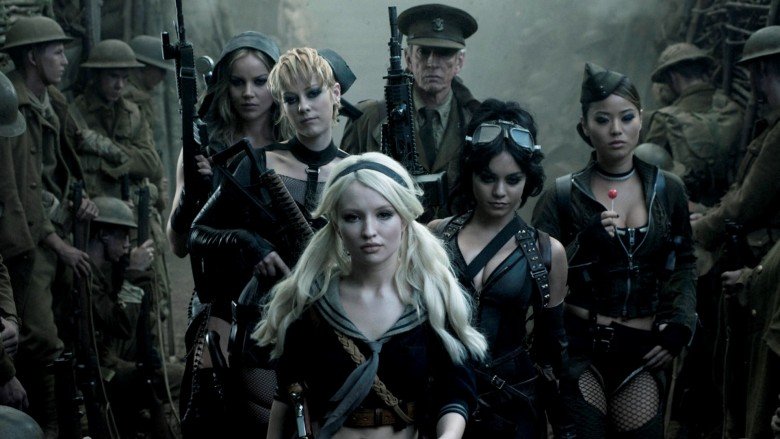 In 2011, Zack Snyder's stylish, violent, and polarizing Sucker Punch hit theaters and introduced audiences to a cast of butt-stomping young ladies in leather (and the men who love and/or seek to destroy them). With a steampunk sensibility, a complex fantasy-inside-a-dream narrative, and memorable performances from a cast of up-and-comers, it was one of the most unique films of the year — even if critics kinda hated it. But whatever happened to Babydoll, Sweet Pea, Rocket, Blondie, Amber, and all the rest of Snyder's dual-universe-inhabiting faves after the cameras stopped rolling? Here's where they all ended up.
Vanessa Hudgens/Blondie
Sucker Punch was a big move away from Vanessa Hudgens' Disney roots, and she only increased her bad-girl quotient when she followed up that performance with the trashy-violent cool kid flick Spring Breakers and a decidedly unglamorous role in Gimme Shelter. However, Hudgens clearly hasn't gotten the musical theater geek entirely out of her system; a few years after her gun-slinging, grenade-throwing turn as Blondie, she was back to belting ballads as Betty Rizzo on Grease Live! More recently, she's enjoying a starring role on primetime TV comedy Powerless, where she plays an employee at an insurance agency for superheroes. She also keeps up with fans on Instagram, where she enjoys playing with filters, offers up beauty product recs, and posts lots of sweet shout-outs to her current (as of this writing, anyway) boyfriend Austin Butler.
Abbie Cornish/Sweet Pea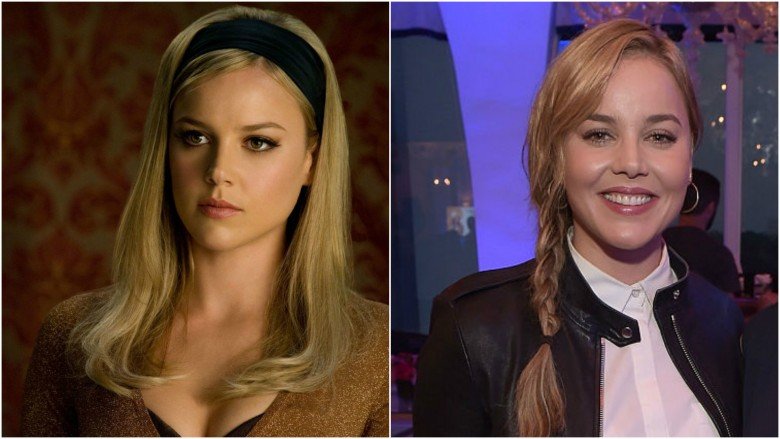 You've gotta love Abbie Cornish's capacity for reinvention. Before Sucker Punch, she was known primarily as the leading lady of period romance Bright Star (and secondarily as the woman whose rumored affair with Ryan Phillippe broke up his marriage to Reese Witherspoon.) But just as Cornish refused to be pigeonholed into a corseted career after Bright Star, she also kept it interesting and unusual after her leather-clad turn in Sucker Punch. As of this writing, she's making an action flick with Gerard Butler, working with mega-stars Woody Harrelson and Frances McDormand on a dark comedy, and speaking out in an eloquent defense of the controversial film Where Hands Touch, where she'll appear alongside Amandla Stenberg and George Mackay. And that's not all: Cornish is also known to occasionally take a break from her acting life to spit rhymes in her second career as a rapper.
Jena Malone/Rocket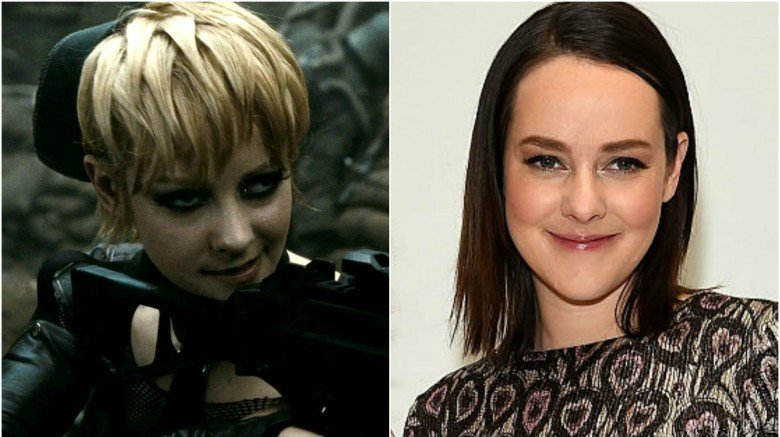 Jena Malone had been acting for ages by the time she scored a role in Sucker Punch, and she didn't slow down afterward. In 2012, she trader her leather bustier and fishnet pants for a long skirt and high-necked blouse, joining the period TV drama Hatfields & McCoys; the following year, she was a scene-stealing presence as Johanna Mason in The Hunger Games: Catching Fire. She also reteamed with Sucker Punch director Zack Snyder in 2016 for Batman v. Superman: Dawn of Justice (although her scenes were later deleted) and worked with Tom Ford on the Oscar-nominated Nocturnal Animals that same year. Lately, though, Malone is less involved in Hollywood and more interested in her new roles as a mom, a photographer, and a writer. The actress gave birth to her first child with fiance Ethan Delorenzo in May 2016. 
Jamie Chung/Amber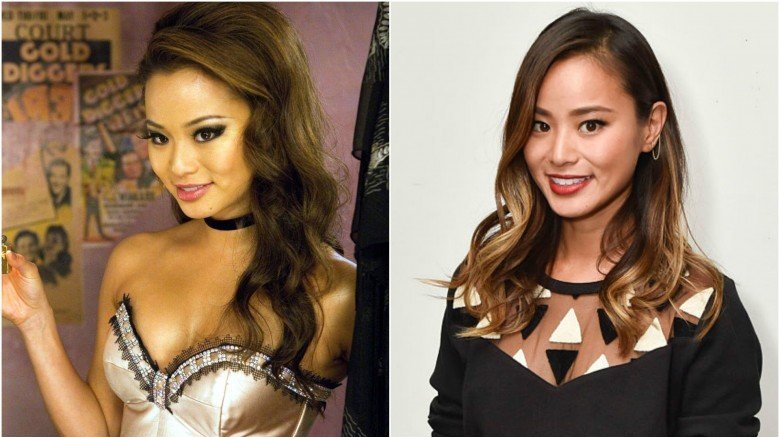 Scoring a role in Sucker Punch was a major coup for Jamie Chung, who got her start on MTV's The Real World and used the show as a launchpad into a legit acting career. Since 2011, you're most likely to have seen her in repeat appearances on Once Upon a Time, where she plays the role of Mulan — or heard her in the role of Go-Go in Big Hero 6, which she'll be reprising for the upcoming TV series, too. She's also newly married and an outspoken activist on Twitter. And if you loved Chung in Sucker Punch, you'll be thrilled to hear that she hasn't left the ass-kicking action realm behind; as of this writing, she's been cast as the teleporting mutant Blink in Fox's new X-Men series. Hopefully she hasn't let her hand-to-hand combat skills fall by the wayside.
Carla Gugino/Dr. Vera Gorski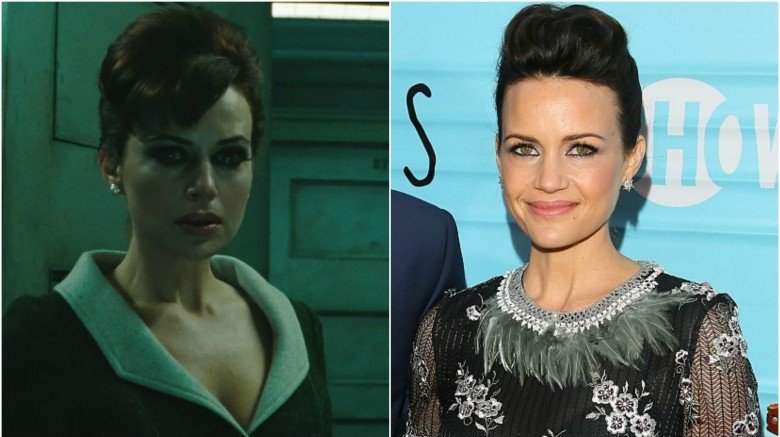 After playing a therapist-slash-dance-madam in Sucker Punch, Carla Gugino hasn't lost her taste for the dark and weird. (She also hasn't lost her insanely toned biceps, but that's another story.) Since then, she's held down major roles on Wayward Pines and Californication — and she's even teamed up with director Zack Snyder for a third and fourth time, lending her voice to a couple of key Kryptonian moments in his Superman films. Come 2017, she'll star alongside a talented ensemble cast in the sci-fi flick The Space Between Us; she'll also be taking on the incredible challenge of holding down a horror film singlehandedly (and in handcuffs!) when she plays Jessie Burlingame in a feature film adaptation of the Stephen King novel Gerald's Game.
Oscar Isaac/Blue Jones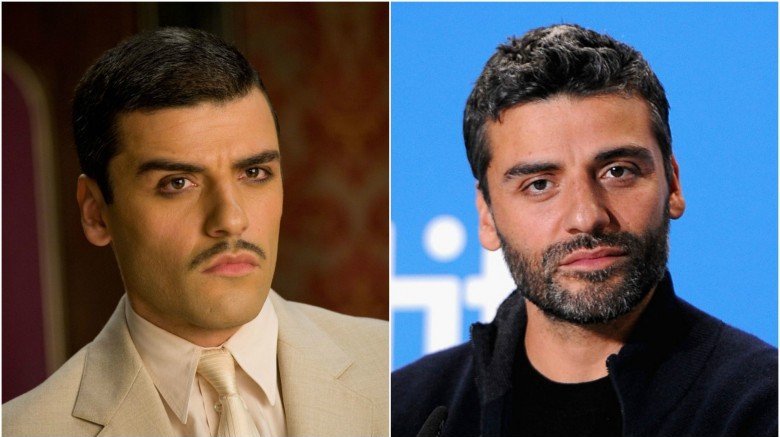 Between Ex Machina, X-Men: Apocalypse, and Star Wars: The Force Awakens, you can't go to the movies these days without seeing Oscar Isaac in some form or another — which makes him the one member of Snyder's Sucker Punch cast who's exponentially more famous now than he was in 2011. Isaac was right at the start of his career when he scored a minor role as the murderous, entitled Sucker Punch pimp with the world's most evil pencil mustache (or perhaps just an orderly at the asylum, depending on which narrative you believe.) Now, he's one of the hottest actors in Hollywood, with half a dozen prestigious projects coming down the pike — including the lead role in Steven Spielberg's The Kidnapping of Edgardo Mortara. But perhaps because he got so mega-famous so fast, Isaac keeps a comparatively low profile in real life: no Twitter, no Insta, no official Facebook. He's also so secretive about his private life, particularly the existence of a romantic partner, that there's practically an entire cottage industry dedicated to unraveling the mysteries of how he spends his time when he's not onscreen.
Jon Hamm/High Roller, Doctor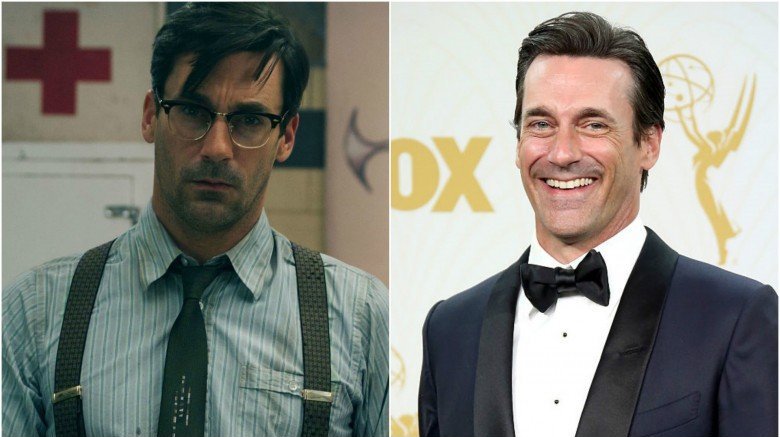 Though he kept busy with Mad Men for most of the early aughts, Jon Hamm was never so busy that he couldn't take a moment between seasons to show up in a movie or two — and in Sucker Punch, he played a small but pivotal role. In one narrative, he's the brothel's smarmy VIP client; in the other, he's the asylum doctor who lobotomizes helpless young ladies with a stainless steel awl (although Hamm's most interesting and extensive scene in the film was ultimately cut, making his total screen time very brief indeed.) Needless to say, Jon Hamm didn't disappear after Sucker Punch; he continued for another several years on Mad Men, winning a Golden Globe and an Emmy for his performance as Don Draper, and made memorable appearances in Bridesmaids and Friends with Kids (with a producing credit on the latter).
Not that it's all been sunshine and daisies for Hamm in the intervening years — his longtime relationship with Jennifer Westfeldt was a casualty of the mass die-off of celeb romances in 2015, just a few months after Hamm announced that he'd entered rehab for alcohol addiction — but he's still as sought-after as ever. As of this writing, Hamm will be onscreen again soon in the hotly-anticipated heist flick Baby Driver. He also continues to be one of the handsomest men on the planet, if you were wondering.
Scott Glenn/Wiseman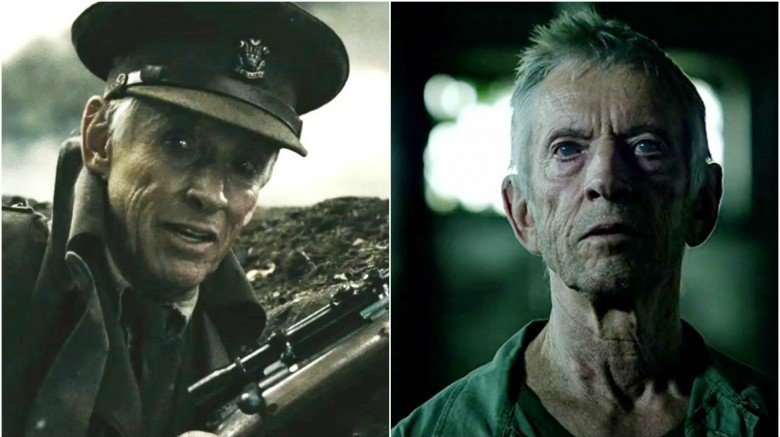 There's just something about Scott Glenn that says "grizzled, aged bad-ass" — which is why, after appearing as Babydoll's pseudo-spirit guide in Sucker Punch, he's since gone on to play virtually the same role (only minus his eyesight, and plus a very big stick) in the Netflix series Daredevil and its upcoming spinoff, The Defenders. However, he doesn't confine himself exclusively to action roles; you might also have seen him as Kevin Garvey, Sr. on the HBO drama, The Leftovers. Glenn is as tough off-screen as the characters he plays (the dude is approaching eighty and still trains with Seal Team 6 to stay in shape for his roles) — and when he's not making a movie or TV show, he's a die-hard thrill-seeker. If he's not on camera, you'll probably find him riding motorcycles, jumping out of planes, or spear-fishing in the middle of the ocean and punching sharks in the face for funzies.
​Richard Cetrone/CJ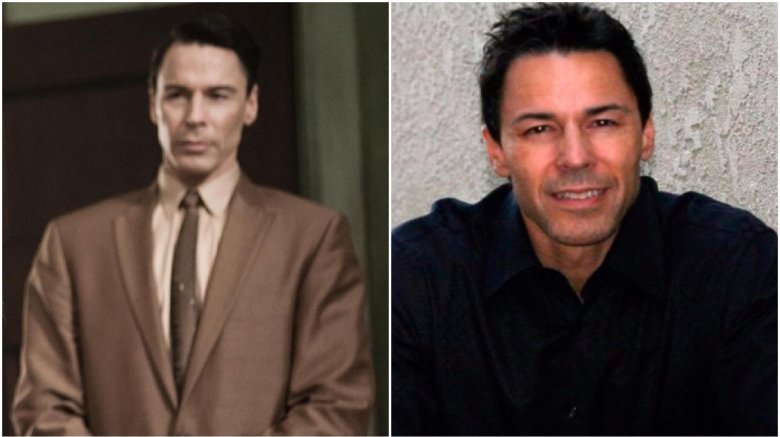 You might not have known it from the way he was always lurking over Oscar Isaac's shoulder (and always slightly out of focus) in the Sucker Punch brothel, but Richard Cetrone is much more than a random background actor; he's one of the hardest-working stuntmen in Hollywood. And before you saw him in Snyder's weird steampunk fantasy, you'd almost certainly seem him before — including inside the big red suit in the first Iron Man film.
Whether he's swaggering around in a superhero suit or cracking skulls as a henchman, Cetrone is gifted at looking intimidating onscreen (his jawline alone is enough to make ordinary citizens soil themselves in terror), and he does it a lot.
He's played a Frost Giant in Thor, a Kryptonian named Tor-An in Man of Steel, the Headless Horseman on TV's Sleepy Hollow, and — though he was unrecognizable under a pile of prosthetics — the hideous merman who had Bradley Whitford for dinner in The Cabin in the Woods. And if you look closely at the fight scenes in virtually any major action flick released this decade, you're likely to see him in an uncredited role; Cetrone has done stunt work for both DC and MCU films, including taking hits as a body double for David Thewlis in the 2017 blockbuster Wonder Woman.
​Gerard Plunkett/Stepfather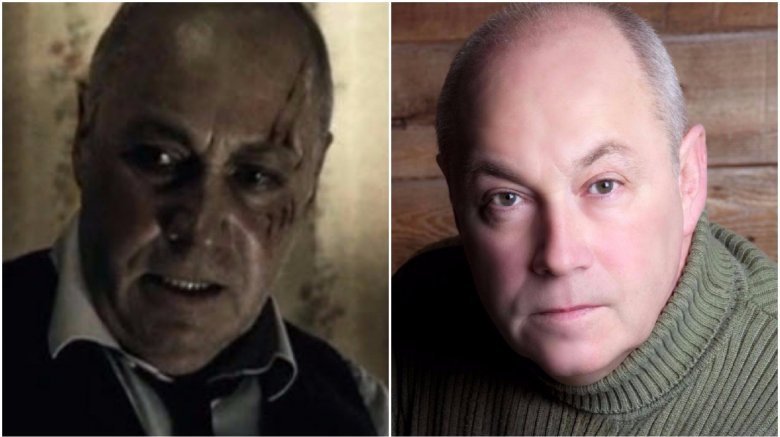 By the time Zack Snyder tapped him to play the sadistic, greedy Stepfather in Sucker Punch, Irish-born Gerard Plunkett had been working onscreen for a solid 25 years — a career that included the privilege of being eaten alive by air-traveling pythons in Snakes on a Plane.
Plunkett seems to specialize in playing somewhat (or sometimes extremely) nasty people, which made him a natural for the role of the eeeevil antagonist who commits poor Babydoll to an asylum in order to take her inheritance. And since then, it's also made him the go-to guy pretty much anytime someone needs a character actor to play a bald, not-entirely-pleasant man — which Plunkett seems happy enough to do, without any fuss.
After Sucker Punch, he enjoyed a multi-episode arc on Fringe as a shape-shifting senator, a guest spot on Supernatural, an appearance as an Internal Affairs officer on The Killing, and another one-off role on the Netflix original series Travelers. Don't let his on-screen personas fool you, though; in real life, Plunkett is a totally nice and normal guy who enjoys his privacy and tweets for good causes, like the ongoing campaign to keep honeybees from going extinct.
Emily Browning/Babydoll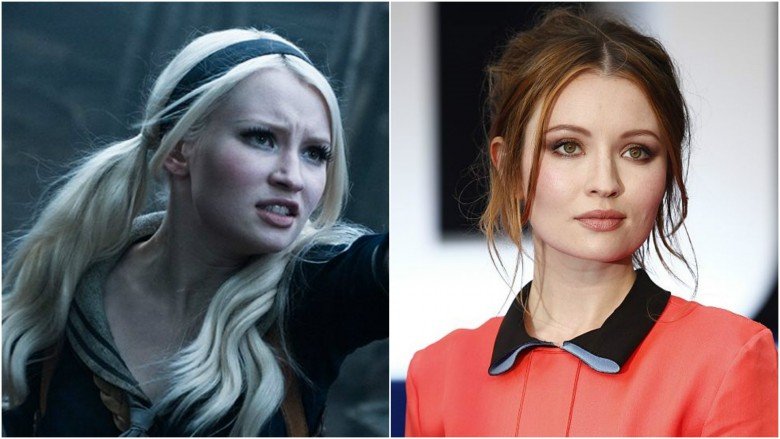 Some folks thought that Sucker Punch would catapult Emily Browning to A-list superstar status, only to find that her career trajectory was still just as oddball and eclectic as ever. Turns out, the actress who got her start as Violet Baudelaire in Lemony Snicket: A Series of Unfortunate Events has a real thing for complicated characters and under-the-radar projects, and a typical Hollywood trajectory is the last thing on her mind. Instead, she's been very picky about when and where she shows up onscreen since Sucker Punch; her most mainstream role in the past five years was in the historical disaster flick (and unfortunate box-office bomb) Pompeii, but her bread and butter is the foreign and festival circuit, where she turns up in movies that most mainstream audiences will never even hear about, let alone see in theaters. As of 2017, you're most likely to catch her on the small screen, where she's scored a prime role in the Starz adaptation of Neil Gaiman's American Gods. (Gaiman himself is a huge fan.) She also keeps a low profile in real life — dating a guy much less famous than she is and running an eclectic Instagram account that's as un-Hollywood as they come.