The Intense Football Drama That Netflix Subscribers Can't Stop Binging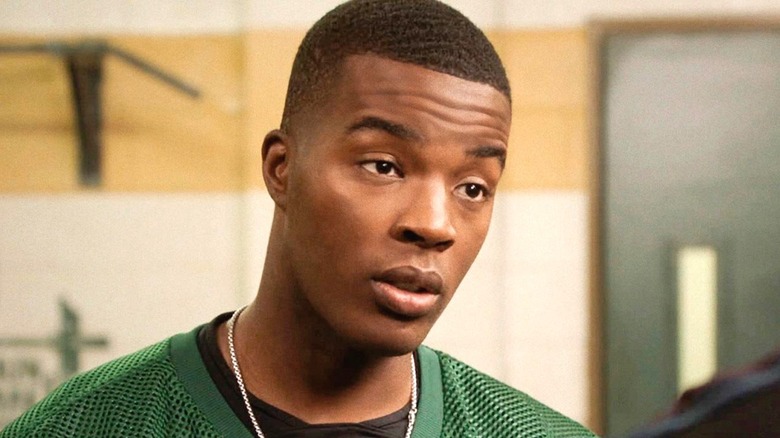 CBS/Warner Bros. Television
Sports television shows have long remained one of the most popular genres among viewers. The mid-2000s sports drama "Friday Night Lights" paved the way for similar shows to succeed, Amazon has sports-centered hidden gems that are severely underrated, and charming sports comedies like "Ted Lasso" are making history. There are even intense sports anime series making Netflix's trending lists, proving that there's tons of potential for the genre.
Another popular sports drama has finally made its way to Netflix as well, though it originally aired on The CW and then Amazon Video. The football drama "All American," which is loosely based on the life of professional football player Spencer Paysinger, tackles important issues like race and class while providing sports fans with action-packed football sequences. Fans who've been watching the series since it first aired on The CW are loving that they're able to watch it on Netflix all over again.
All American shines a light on a misrepresented community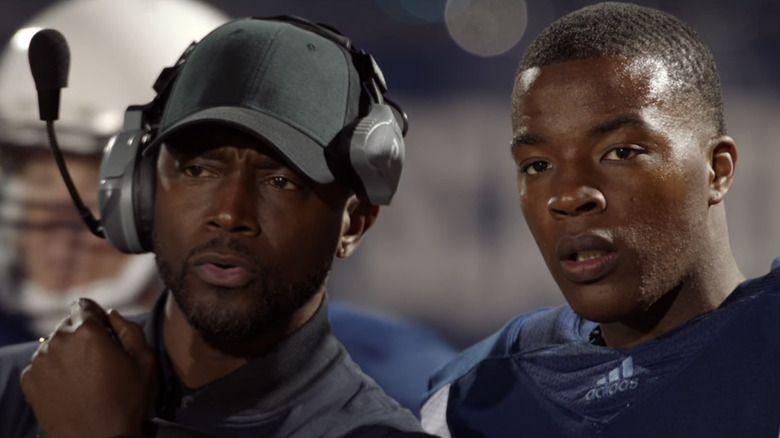 CBS/Warner Bros. Television
"All American" centers around Spencer James (Daniel Ezra), a high school football player from South Los Angeles who transfers to a school in Beverly Hills after he's recruited to play there. Spencer almost immediately learns that fitting into his new community won't be easy, and throughout the series, we see him struggle with personal relationships, social issues, and of course, football.
Spencer Paysinger, the professional football player whose real life story inspired "All American," explained that he wanted the series to challenge harmful stereotypes about his home city. "I wanted to tell the story of, 'We're a lot more similar on these different sides of the track than you guys think,'" Paysinger told ESPN. "Being from South Central, and knowing how South Central is portrayed in Hollywood as this desolate area with gang violence, drugs, everything — they have to realize that the sun shines there as long as it shines in Beverly Hills. The one thing I want the viewers to see is South Central is also a beautiful place. It's a wonderful place. It's a place that I call home to this day. I think we've been able to do that."
Fans can't get enough of All American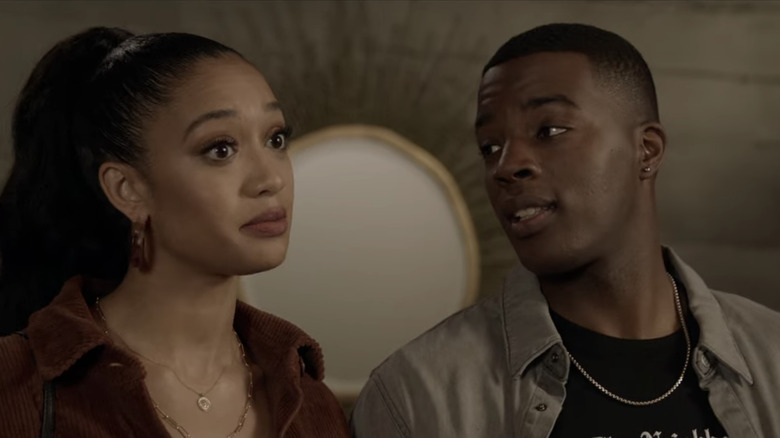 CBS/Warner Bros. Television
Though "All American" has been streaming on The CW since 2018, fans are pumped that it's finally available to watch (or rewatch) on Netflix. A Twitter user named @EuphoricM00n excitedly pointed out, "Wow All American really reached #1 on Netflix in a day!!! @TheCW Promote them more now!!!" It's no surprise that "All American" climbed to the top of Netflix's trending list so quickly — it currently has a 96% approval rating on Rotten Tomatoes.
Tons of fans have logged on to Twitter to share what they love most about "All American," from the football to the drama and the witty jokes. A user with the handle @manizmegan wrote, "The best thing about #AllAmerican. Seeing young black love displayed so purely warms my heart," with several pictures of Spencer and one of his love interests, Olivia Baker (played by Samantha Logan).
The first three seasons of "All American" are now available to watch on Netflix.