Nathan Fillion And Minka Kelly Join Psychological Thriller Nomis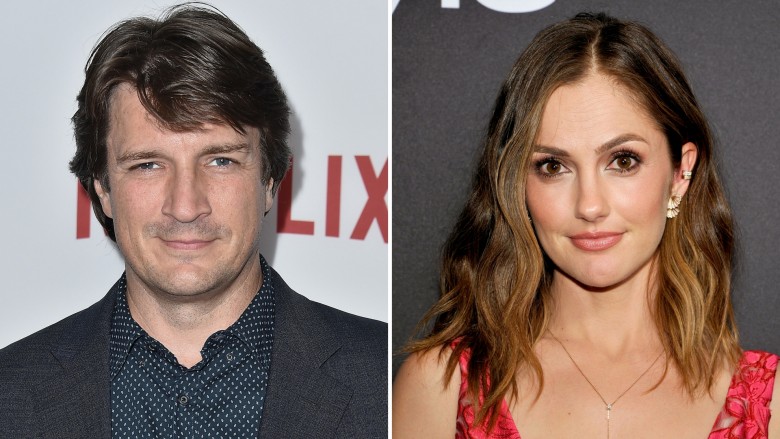 Getty Images
The cast of David Raymond's psychological thriller Nomis is starting to look pretty awesome. According to The Hollywood Reporter, Nathan Fillion, Minka Kelly, Stanley Tucci, Brendan Fletcher, and Mpho Koaho are joining Henry Cavill, Ben Kingsley, and Alexandra Daddario in what is shaping up to be one of the most exciting films of the next few years.
The movie follows an American police force that traps an online predator, only to realize that the depth of his crimes go far beyond anything anticipated. Raymond, who wrote the screenplay, is also set to direct. No information on who any of the actors will be playing has been released, but Raymond previously said that he was "overjoyed" by the cast.
Fillion, who is well known to sci-fi fans for his role in the short-lived but much loved Firefly, is next set to appear in Guardians of the Galaxy Vol. 2. He recently finished up a seven year run on the ABC procedural Castle and appeared on the pilot of Netflix's Santa Clarita Diet. Kelly is also known for being a part of a cult hit TV show, with the actress most remembered for her role as Lyla Garrity on Friday Night Lights. She has also appeared in The Roommate and Just Go With It, and recently began a guest arc on The CW's Jane the Virgin.
Tucci is an Academy Award nominee for The Lovely Bones and a two-time Golden Globe winner for Winchell and Conspiracy. He is also known for his appearances in The Hunger Games and Transformers franchises, and can most recently be seen on Ryan Murphy's Feud and in Disney's Beauty and the Beast. Fletcher, a Canadian actor with more than 100 credits to his name, is known for Rampage, Freddy vs. Jason, and The Revenant, but he has also made guest appearances on shows like Supernatural, Smallville, and Flashpoint. Koaho was a regular on TNT's Falling Skies for five seasons and has also appeared in Saw III and Saw VI. He recently had a multi-episode arc on Syfy's The Expanse.
If you can't wait for Nomis to hit theaters, check out some of the most re-watched movie moments.