Westworld Season 4 Just Met With A Major Setback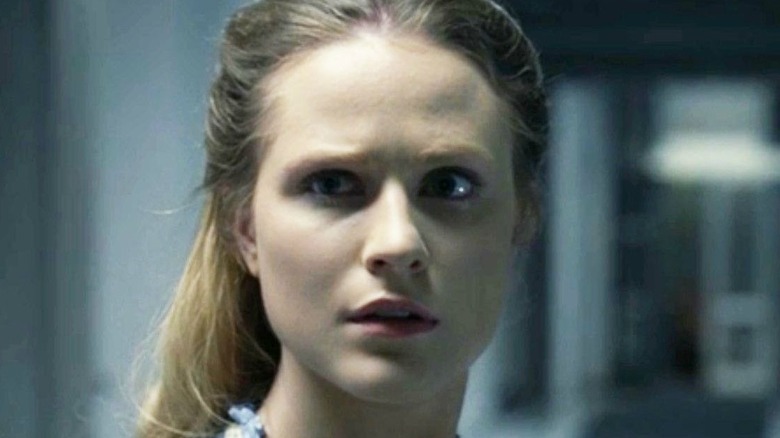 HBO
After the long slog of COVID-19-related Hollywood shutdowns in 2020, productions were once again ramping up in 2021. These included the hotly anticipated Season 4 of HBO's hit sci-fi drama "Westworld." The series was renewed for a fourth season in April 2020, and this came after a significant two-year wait between the premieres of Season 2 and Season 3, per The Hollywood Reporter. However, production on the upcoming season was hit by a significant setback today, again as a result of the pandemic.
With the shocking spread of the COVID-19 Delta variant currently sweeping across the globe, many Hollywood productions are finding themselves once again navigating a minefield of issues after a brief respite that followed the widespread deployment of effective vaccines across the United States. "Westworld" is the latest in a growing number of shows to run into a pandemic-related hitch, along with other productions at HBO and beyond.
HBO is pausing production on Westworld after a positive Covid test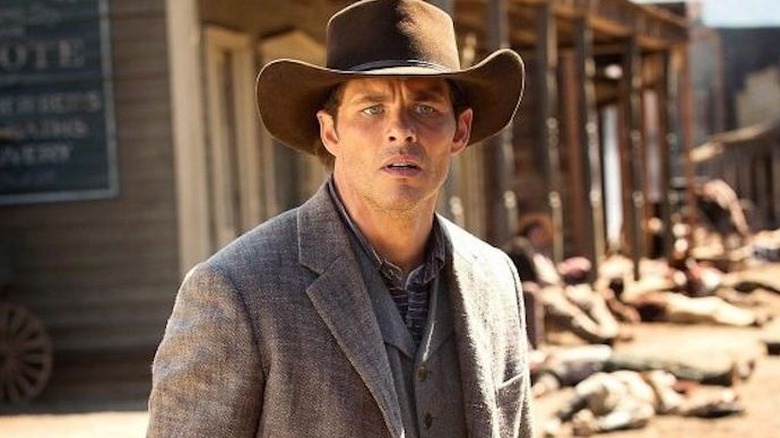 HBO
HBO will temporarily halt production on "Westworld" Season 4 after learning that an unnamed member of the production team has tested positive for COVID-19, Deadline reported. The shutdown will last for two days, assuming no other cases turn up in the meantime. The show had begun filming earlier this summer, so the crew was deep in the midst of the production process when the news came in.
Aside from "Westworld," there have been other shows and films that have been forced to take unplanned breaks in production due to new COVID-19 cases, including another HBO production, the hotly anticipated "Game of Thrones" spin-off "House of the Dragon." Elsewhere in the industry, "Bridgerton" and "American Horror Story" have ground to a stop as a result of positive COVID-19 tests.
"Westworld" Season 4 is set to feature Evan Rachel Wood, Ed Harris, and Thandie Newton, as well as "Breaking Bad" veteran Aaron Paul and the MCU's King of Asgard, Tessa Thompson.