House Of The Dragon's Production Just Hit A Serious Snag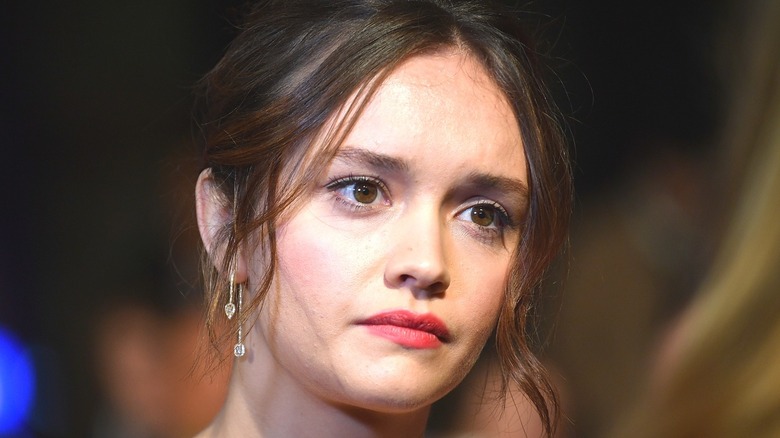 HBO
Though the series finale may have left a bad taste in some fans' mouths, it's clear to "Game of Thrones" hype isn't over just yet. When fans learned that the prequel series "House of the Dragon" is coming to HBO, they were clearly excited for yet another opportunity to learn even more about George R.R. Martin's fantastical world.
"House of the Dragon" is based on Martin's 2018 novel — "Fire & Blood" — and will focus on House Targaryen and take place 300 years before the events of "Game of Thrones." The show has quite the impressive cast, including "The Crown" and "Doctor Who" star Matt Smith, as well as actors like Paddy Considine, Olivia Cooke, Emma D'Arcy, Steve Toussaint, Eve Best, Rhys Ifans, and Sonoya Mizuno.
No release date has been announced for the show yet, but "House of the Dragon" is expected to premiere on HBO sometime in 2022. However, the series, which was busy filming in the UK, just hit an unfortunate production snag.
House of the Dragon production is paused due to a COVID-19 case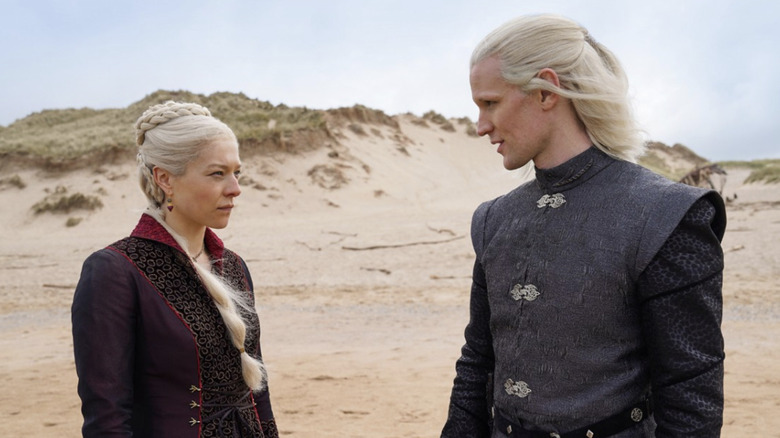 HBO
As reported by Deadline, "House of the Dragon" has unfortunately had to pause production in the UK due to a positive case of COVID-19. A member of the production team tested positive, and in compliance with industry regulations, the individual is required to isolate and close contacts are required to quarantine. Deadline reports "House of the Dragon" filming is set to resume in a matter of days; however, the delay is certainly unwelcome news for those eager to see the new series as soon as possible.
"House of the Dragon" is not the only UK-based production to be impacted by COVID-19 recently either. Though the UK government has gone full-steam-ahead and lifted all pandemic-related restrictions, as reported by NBC, cases in the country continue to skyrocket. In fact, the second season of "Bridgerton" ended shutting down twice in a week due to positive COVID-19 cases, and Netflix also had to shut down filming on their feature adaptation of children's classic "Matilda."
Safety of the cast and crew of "House of the Dragon" is paramount, and it's good to see to see HBO taking these positive cases seriously. Hopefully, the production won't face any more major delays, and fans will be able to see the series sooner rather than later.