Here's Where You Can Watch The Suicide Squad At Home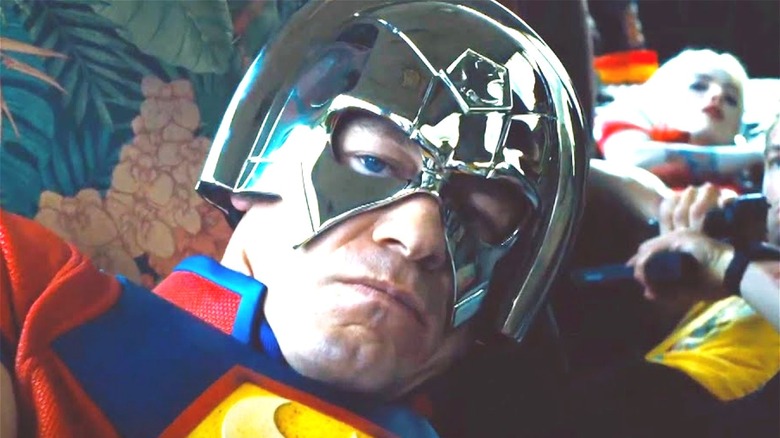 Warner Bros
James Gunn has been through a crazy past few years. After being fired from Marvel's "Guardians of the Galaxy Vol. 3," then getting hired by Warner Bros, then getting re-hired for "Guardians," the popular director will finally return to theaters with "The Suicide Squad." A semi-sequel, semi-reboot to David Ayer's maligned 2016 film, Gunn's "The Suicide Squad" puts together its own, zanier task force of incarcerated supervillains, who this time are charged with destroying a Nazi laboratory — only to find themselves running into "giant alien starfish" levels of complication. 
For Gunn's version of this comic book bad guy squad, he chose to ditch many of the characters from the Ayer film — goodbye, Deadshot, Killer Croc, and Katana — but will be bringing back others, such as Harley Quinn (Margot Robbie). New Task Force X members will include the grizzled would-be-Superman killer Bloodsport (Idris Elba), the loud and jingoistic killer Peacemaker (John Cena), the Thinker (Peter Capaldi), Ratcatcher II (Daniela Melchior), computer hacker Savant (Michael Rooker), the utterly ridiculous Polka-Dot Man (David Dastmalchian) and a giant ... uh, talking shark, who goes by the name King Shark (Sylvester Stallone). As with many Gunn movies, expect disturbing laughs, action, and some fine chaotic mayhem.
"The Suicide Squad" will be in theaters this August. However, what if you want to avoid the pandemic and see it at home? While many new movies are slowly going back to the standard model of a theatrical window, "The Suicide Squad" will have a simultaneous release. Here's the best way to currently see the film from the comfort of your living room.
You can watch The Suicide Squad on HBO Max for a month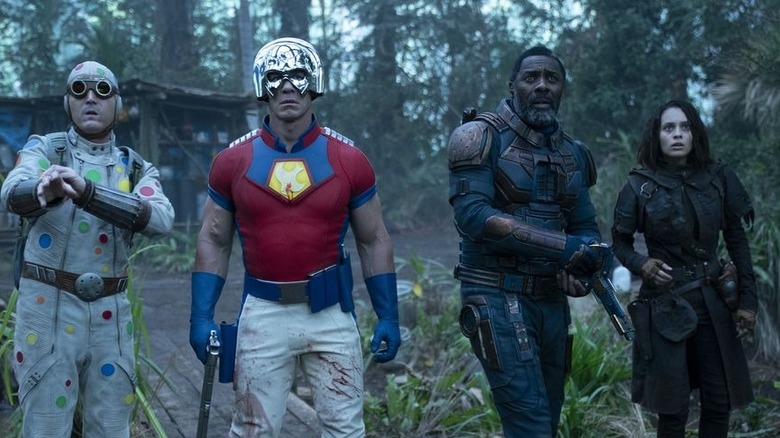 Warner Bros
"The Suicide Squad" will premiere in theaters on August 6th, but because of the COVID-19 pandemic, the movie will also hit the HBO Max streaming service.
That means you can watch the movie anywhere — television, laptop, iPad — as long as you're an HBO Max subscriber. However, "The Suicide Squad" will only be available on the service for 31 days — after September 7th, it will disappear from release until after a certain period of time in theaters (via Indie Wire). Following this time, the film will return to streaming services and be released via physical media. This dual release model between theaters and HBO Max will, in fact, be the case for all of the 2021 Warner Bros. film slate. 
August 6th still feel too far away? In the meantime, HBO Max has various DC films and shows to watch, including the 2016 "Suicide Squad" and the "Justice League" episode featuring Suicide Squad characters. And after "The Suicide Squad" comes out, if you're itching to see more of the characters, never fear: you will soon be able to check out the spin-off show "Peacemaker," starring Cena, when it premieres on HBO Max in 2022.