James Gunn Weighs In On His Future With Marvel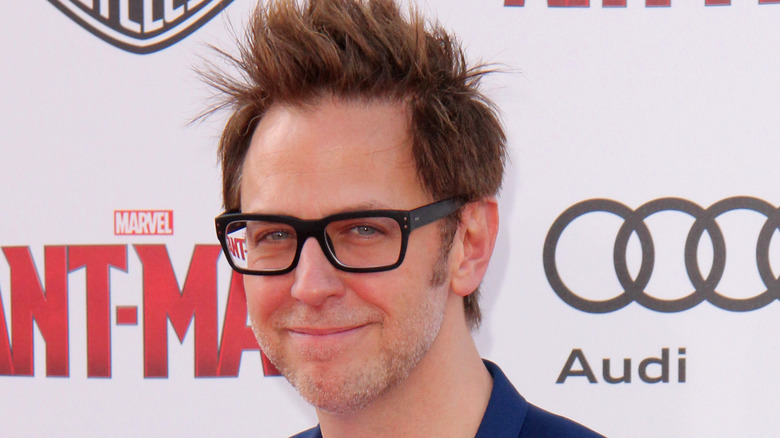 Shutterstock
Very few directors, if any, have quite as tumultuous a relationship with the world of superhero films as James Gunn has.
Gunn received universal acclaim for his first Marvel film, "Guardians of the Galaxy," a feat which he followed up with the equally well-received sequel, "Guardians of the Galaxy Vol. 2." However, his career, both with Marvel and as a filmmaker, was put in serious jeopardy in 2018 when a series of offensive tweets resurfaced and got him fired from Marvel. While many of the film's stars came to his defense, it would be months before Gunn would receive news about whether he would ever have the chance to work with the MCU ever again.
During those months of uncertainty, a surprising opportunity presented itself. Warner Brothers, the studio behind the DC Universe, approached Gunn to gauge his interest in developing a superhero film. Once everything was said and done, the director was attached to "The Suicide Squad," which arrives in theaters this August, although Gunn was then rehired to direct "Guardians of the Galaxy Vol. 3" for Marvel in March 2019.
Working with both superhero franchises places Gunn in a unique position, and many are curious about where his career is headed from here. Thankfully, Gunn himself offered some clarity on those questions in a recent interview where he weighed in on his future with Marvel.
Guardians of the Galaxy 3 may be James Gunn's final Marvel movie
In a wide-ranging interview with The New York Times, Gunn spoke candidly about his future with Marvel and DC. When asked if he would be exclusive to Marvel following his return to the "Guardians of the Galaxy" franchise, Gunn said, "I have no clue what I'm going to do. For me, "Guardians 3" is probably the last one. I don't know about doing it again."
Gunn continued to explain his attraction to working with the DC Universe, where he felt that individual directors had more opportunities to create their own narratives. The two universes, in Gunn's opinion, have become reflective of the comic books that they were adapted from, with DC producing better single-run stories while the MCU continues to excel in creating longer, more cohesive storylines.
In particular, Gunn highlighted the 2019 DC film "Joker," directed by Todd Phillips, as an example of "a totally different type of movie, that to me is cool." In contrast, MCU films receive personal editing notes from studio head Kevin Feige. While Gunn does seem to be interested in expanding his professional relationship with DC, he also told The New York Times, "I can't wait to see the Marvel gang again — those people are my family. It's so much different than people on Twitter. Everybody is significantly nicer."