The Forgotten Liam Neeson-Led Action Reboot You Can Watch On Hulu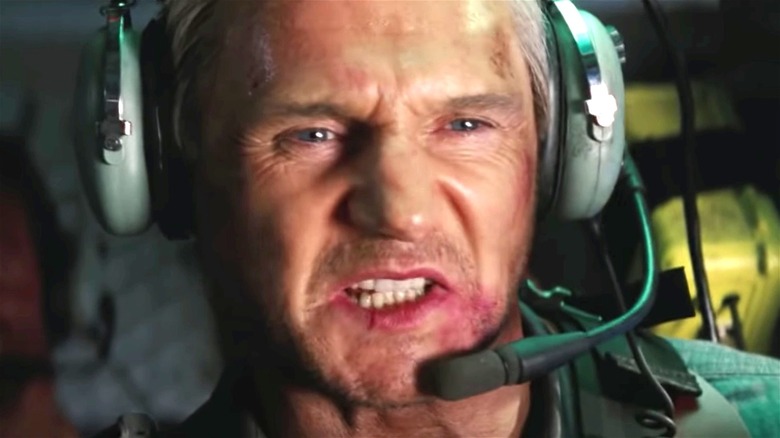 20th Century Studios
The transformation of Liam Neeson from nuanced, low-key thespian to butt-kicking action star has been one of the most surprising and most rewarding turns of event in modern Hollywood history. It essentially began with 2008's "Taken," and then Neeson followed that kidnapping thriller with a string of action-packed spectaculars that found him facing off — and often brutally bringing down — bad guys from all corners of the globe. 
So often has Neeson played the part of tough guy in the past decade that his gravely voice and grim facade are on the verge of becoming caricature. Likewise, not all of his cinematic thrill-rides have been created equally over that stretch, with critics tabbing some of them (e.g., "Taken 2," "Taken 3," and "The Ice Road") as misfires. 
As it happens, one of Neeson's action movies that many stamped as underwhelming is actually an underrated gem worthy of far better critical notes than it received upon release. If you'd like to judge the merits the film for yourself, you can now do so on Hulu.
The A-Team is an underrated action flick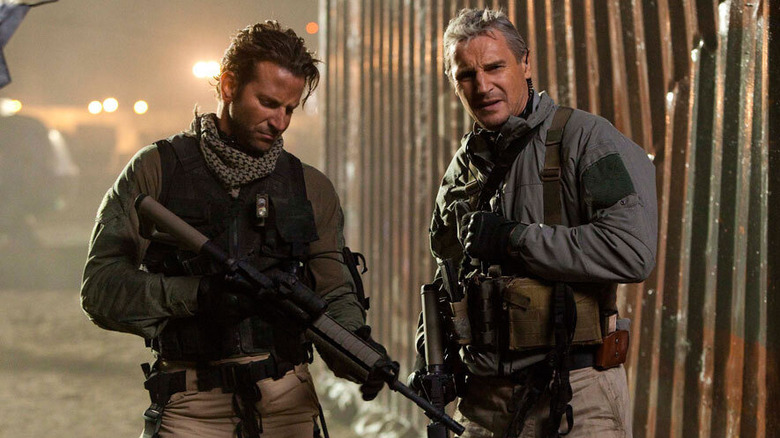 20th Century Studios
That movie is Liam Neeson's high-octane 2010 tentpole "The A-Team." Released at the height of the 2010 summer movie season, "The A-Team" is directed by Joe Carnahan, and is adapted from the classic '80s TV show of the same name. As fans of that beloved small-screen series recall, "The A-Team" follows the story of four Vietnam veterans (Hannibal, Face, Howling Mad Murdoch, and B.A.) who, pursued by the military after being framed for a crime they didn't commit, traverse the country as Robin Hood-like mercenaries.
The big-screen adaptation of "The A-Team" doesn't stray far from that formula, with Carnahan and company making their heroes Iraq War vets. And instead of depicting said crew (featuring Bradley Cooper, Sharlto Copley, and Quentin Jackson alongside Neeson's Hannibal) as super-soldiers for hire, 2010's "The A-Team" finds them out to clear their names of the crime that landed them on the military's most-wanted list. They do so in a hail of gunfire and explosions beyond anything the original series ever could've imagined. 
Unfortunately, critics didn't look much beyond the bombast, pegging "The A-Team" with a less-than-stellar 49% rating on Rotten Tomatoes. Even with a worldwide box office take of $177 million, the $110 million movie still felt like a financial failure, thus dooming its obvious franchise potential (via Box Office Mojo).
Even still, "The A-Team" has become a legit cult hit in with Neeson-loving action fans over the years. For those who want to find out why, seek it out on Hulu today.