The Guardians Of The Galaxy Star You Forgot Starred In Jennifer Garner's Alias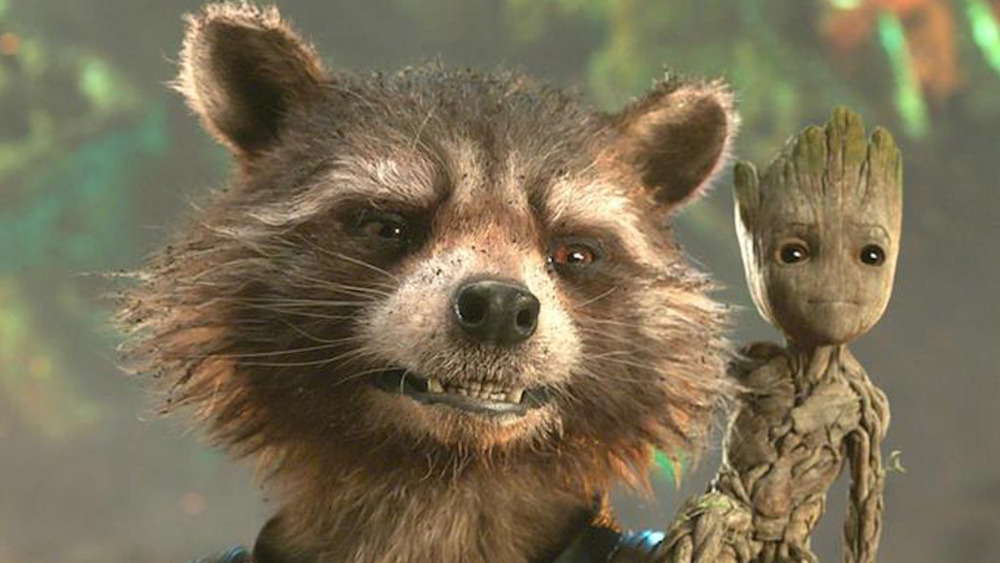 Marvel Studios
The Marvel Cinematic Universe is full of huge stars and Hollywood mainstays, but you might have forgotten about some of those actors' earliest roles — especially when it comes to the Academy Award-nominated voice behind the franchise's favorite talking raccoon.
Since 2014, acclaimed actor Bradley Cooper has provided the snarling, sarcastic voice of Rocket Raccoon, debuting in the first Guardians of the Galaxy film and appearing in its sequel as well as crossover events like 2018's Avengers: Infinity War and 2019's Avengers: Endgame. Beyond the MCU, Cooper has become one of the most in-demand actors and creators in Hollywood in recent years. As well as earning Academy Award nods for his performances in films like 2012's Silver Linings Playbook, 2013's American Hustle, and 2014's American Sniper, Cooper has shown off his comedic chops in movie's like 2009's The Hangover and He's Just Not That Into You and has even stepped behind the camera. In 2018, he directed, wrote, and starred in reboot of A Star is Born alongside Lady Gaga, and earned an Academy Award nomination thanks to his producer credit in 2019.
Cooper has become such a huge star that, at this point, some of his earliest roles have flown under the radar. In case you forgot, here's everything you need to know about Cooper's early turn in the ABC spy drama Alias alongside Jennifer Garner.
Bradley Cooper played a major role in Alias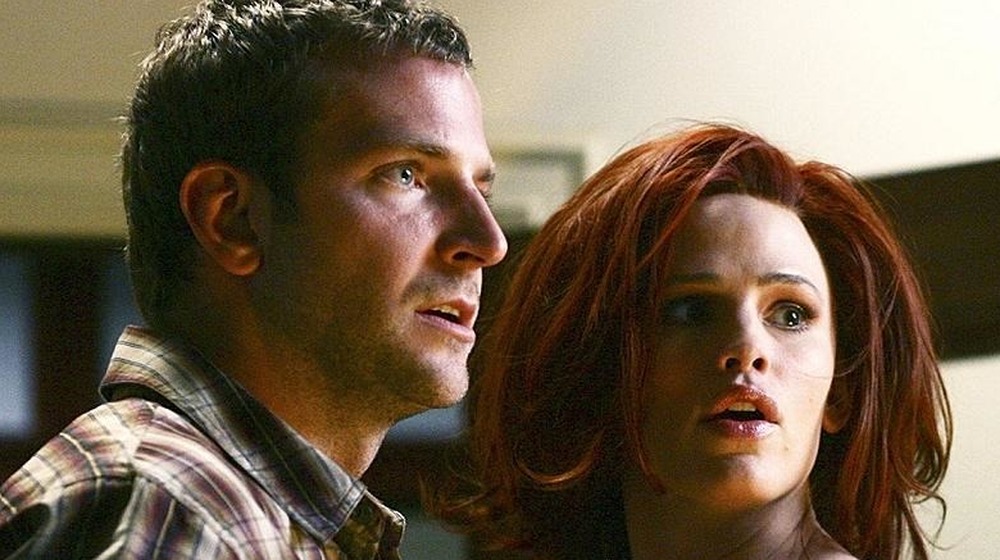 ABC
After getting his start in movies like 2001's Wet Hot American Summer and a television debut by way of a brief appearance in an early episode of Sex and the City, Cooper booked a main role in J.J. Abrams' series Alias as reporter Will Tippin, one of Sydney Bristow's (Garner) two best friends. Throughout the first season, Will tries to get the bottom of the mysteries surrounding the murder of Sydney's fiancé and her shady employer... without realizing that he's making himself vulnerable and visible to SD-6, an international terrorist operation posing as a covert branch of the CIA. While Sydney works to destroy SD-6 from the inside out, Will inadvertently puts himself in danger by going further down the rabbit hole, until he's forced to destroy his reputation as a reporter by discrediting his story on SD-6 to save his life.
Once Will finds out the truth about Sydney — specifically, that she doesn't actually work for a bank and is an international super-spy — he becomes her closest confidante, and eventually, the two consummate Will's long-standing crush on Sydney. However, after the series' second season puts Will in even more danger, the character joins the Witness Protection Program, writing Cooper off of the show. Cooper later made brief appearances during the show's third season and for the show's 100th episode, "There's Only One Sydney Bristow," during Alias' fifth season.
Alias was not a very good experience for Bradley Cooper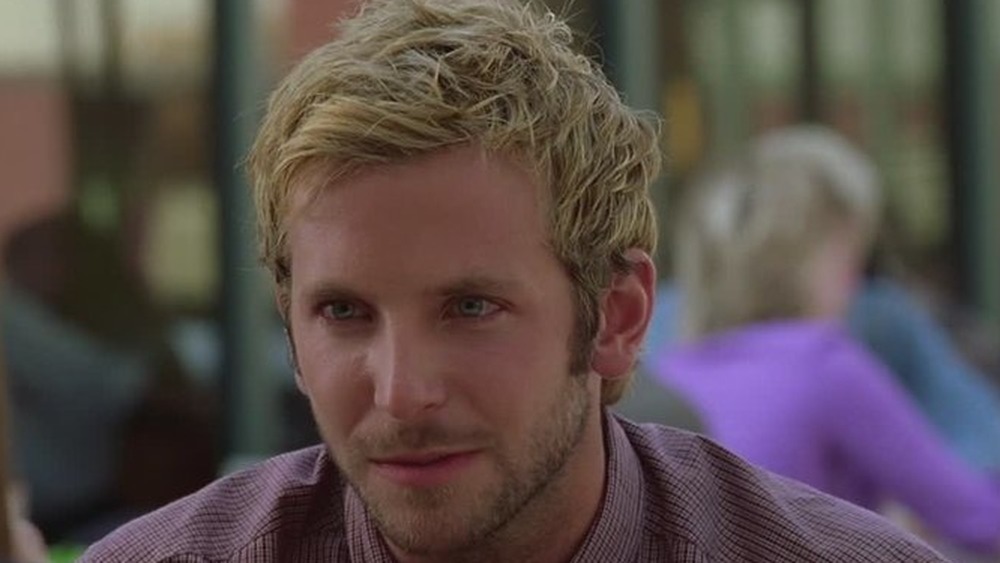 ABC
Sadly, though Alias put Cooper on the map early in his career, he apparently had a pretty bad experience. During his press tour for American Hustle in January of 2014, Cooper told GQ that as Will's character became less prominent on Alias, his time on the show turned sour quickly.
"I would only work three days a week," Cooper explained to GQ. "And then for the second season, I got even more sidelined. I was like, 'Ugh.' And then next thing you know, I was like, 'I want to f***ing kill myself.'" Though Cooper didn't have any future projects lined up, he went with his gut and quit the show before its third season — closing out this chapter in his career. "J.J. [Abrams] was like, 'Okay,'" Cooper recalled. "He probably would've fired me, anyway."
Shortly after his time on Alias, Cooper booked a supporting gig in 2004's Wedding Crashers, and his career only soared from there. You can catch Cooper's performance in the first two seasons of Alias on Amazon Video, and his appearances as Rocket Raccoon in the MCU are streaming on Disney+.