The Worst Thing Deb Ever Did On Dexter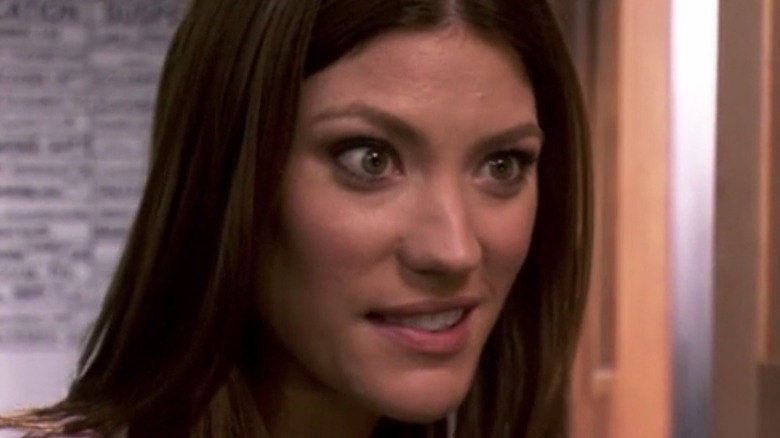 Showtime
For the most part, Showtime's "Dexter," starring Michael C. Hall as the titular serial killer, made for brilliant TV. Adapted from the "Darkly Dreaming Dexter" book series by author Jeff Lindsay, the show follows Dexter Morgan as he tries to balance his professional life as a blood spatter analyst for the Miami Metro Police Department alongside his dark urges. He manages his own blood-lust by murdering other killers rather than hurting innocent people. Expectedly, this double life makes things pretty complicated for Dexter, especially when he has people around him who truly care about him.
One of those people is Dexter's adoptive sister Debra "Deb" Morgan (Jennifer Carpenter). She's been a huge part of Dex's life ever since police officer Harry Morgan (James Remar) adopted him as a young child after his mother was brutally slaughtered for being an informant. Sadly, her father's focus on honing Dexter's darkness into a force for good meant that Deb grew up feeling pretty neglected. As an adult, Deb has a lack of confidence in herself and her career with Miami Metro (and curses like a sailor, but that's another story). Plus, Deb's conflicting feelings for Dexter make things very difficult later on in the show when his identity as the real Bay Harbor Butcher is revealed and she commits an actual crime while trying to protect him.
But of all the violence and death Deb encounters over the show's eight-season-long run, the worst thing she does is a little surprising.
Breaking up with Quinn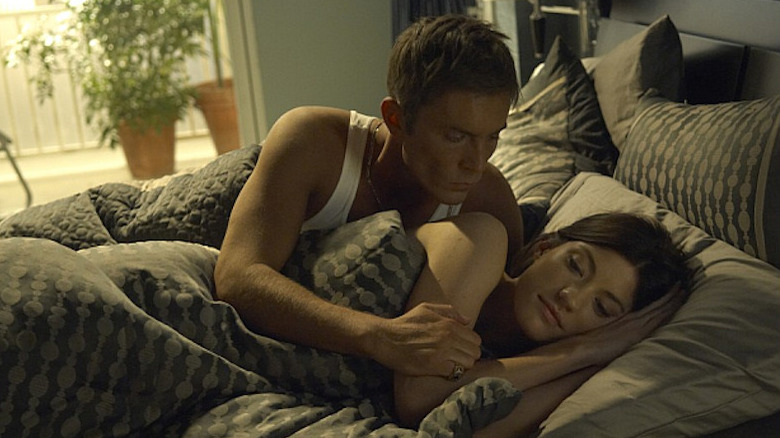 Showtime
It's always been clear that Deb has emotional issues as a result of her childhood, mainly because she constantly self-sabotages the majority of her romantic relationships and doesn't let anyone get too close to her. The only exception is Agent Frank Lundy (Keith Carradine), who helps her find faith in her abilities as a detective, but his job gets in the way of their relationship. That only adds to Deb's internal idea that she can't love someone for long enough without getting hurt. Enter Joey Quinn (Desmond Harrington).
Although Deb and Quinn have a tumultuous partnership when the new detective joins the department, they eventually grow much closer in the aftermath of Rita's (Julie Benz) death in the "Dexter" Season 4 finale. Over the course of Season 5, the pair are an official couple, and Quinn has a hugely positive impact on Deb's life. They have a healthy work dynamic in the office, and they're generally much happier people because of their relationship. But in her typical self-sabotaging nature, Deb breaks things off with Quinn when he proposes to her at the start of Season 6.
Quinn is always good to Debra: He never cheats on her or treats her badly, she's always his main priority, and even when Quinn senses that something isn't quite right with Dexter, he drops his unofficial investigation because Deb is more important to him than figuring out if Dexter is a criminal or not.
It's cruel to dump Quinn in the way Deb does, right after he's said he wants to spend the rest of his life with her. Plus, the stability and happiness Quinn gives her likely would've kept Deb on the straight and narrow in later seasons. Sure, she does eventually get back together with Quinn at the end of Season 8 — though not for long, because Deb ends up getting shot and dying very shortly afterward — but things could have been much different for her if she didn't break up with Quinn in the first place. Who knows, maybe Deb also would've never fallen in love with Dexter if she had decided to stay with Quinn? But the less we say about that, the better.