Michael C. Hall Gets Candid About Criticism Of Dexter's Series Finale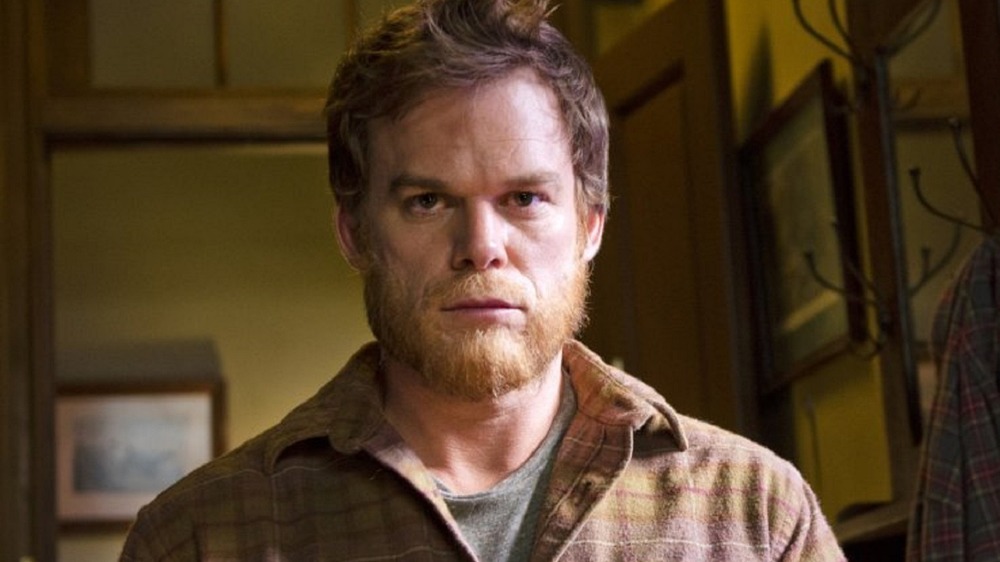 Showtime
To say that the ending of Dexter is controversial is like saying that the ocean is slightly moist. In fact, many rank the conclusion of the Showtime serial killer drama among the worst and most frustrating TV finales ever made. The episode, entitled "Remember the Monsters?", infamously ends with Dexter Morgan (Michael C. Hall) faking his own death by driving his boat in a hurricane, then starting a new life as a fuzz-faced lumber company employee in Oregon. It's a pretty solid case of going out with a whimper instead of a bang, and critics have singled it out as a low point of an already largely underwhelming final season.
With Dexter Morgan being Michael C. Hall's most famous television role, it's no surprise that the esteemed actor is aware of the negative response to his character's ultimate fate, and to the series finale as a whole. Now that Dexter is set to return with a ninth season, Hall has gotten candid about criticism of Dexter's series finale.
Michael C. Hall thinks the criticism of Dexter's series finale is valid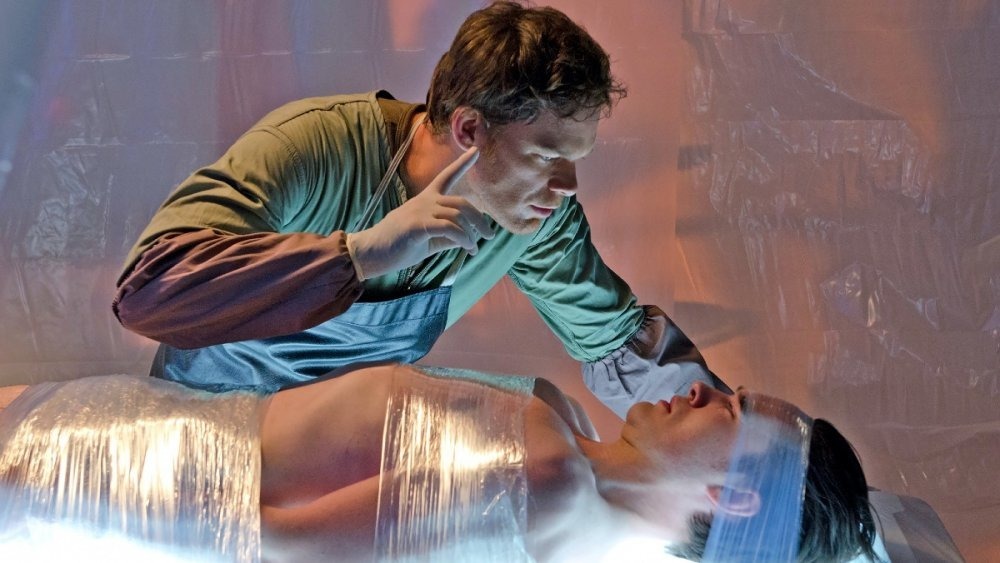 Showtime
In a recent interview with The Daily Beast, Hall confirmed that he's well aware of the Dexter finale's less-than-stellar reputation. What's more, he views the show's revival as a way to make up for it. "Let's be real: People found the way that show left things pretty unsatisfying, and there's always been a hope that a story would emerge that would be worth telling," the actor said. "I include myself in the group of people that wondered, 'What the hell happened to that guy?'"
As for the criticism the series finale has received, Hall thinks it's completely valid — even if he thinks what Dexter did is justifiable. "A criticism that speaks to someone's experience is warranted," he told The Daily Beast. "I certainly thought it was justifiable for Dexter to do what he did. I think some of the criticisms were about that, and some of the criticisms weren't so much about the 'what' as they were about the 'how,' and those were valid too. We certainly do live in an era where the bar is very high as far as the simultaneous surprise, satisfaction, and closure that should go along with a series finale."
It remains to be seen where Dexter season 9 takes Dexter Morgan's story, but judging by his comments, Hall is at the very least fully prepared to make the "new" finale as amazing as possible.