Every Robert Pattinson Movie You Can Watch On Netflix Right Now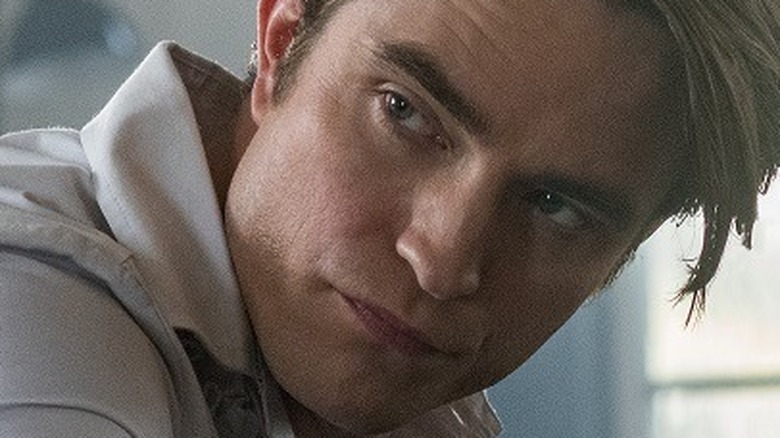 Glen Wilson/Netflix
This content was paid for by Netflix and created by Looper.
Robert Pattinson has been one of the hottest actors in Hollywood for more than a decade, and it's not just because he has such a chiseled jawline and mysterious eyes that he was absolutely born to be on camera. The British actor has also methodically worked to put together an impressive filmography by headlining some blockbuster franchises and collaborating with some of the boldest and most intriguing filmmakers on the planet.
Ever since he achieved international stardom, Pattinson has consistently turned in excellent performances in films across all genres, surprising even his most ardent fans with his range and complex character work in indies and marquee movies alike. As accomplished as he already is, though, it looks like his star power is still very much on the rise. So to celebrate this one of a kind talent, here's a look at every single Robert Pattinson movie you can watch on Netflix right now.
The Twilight Saga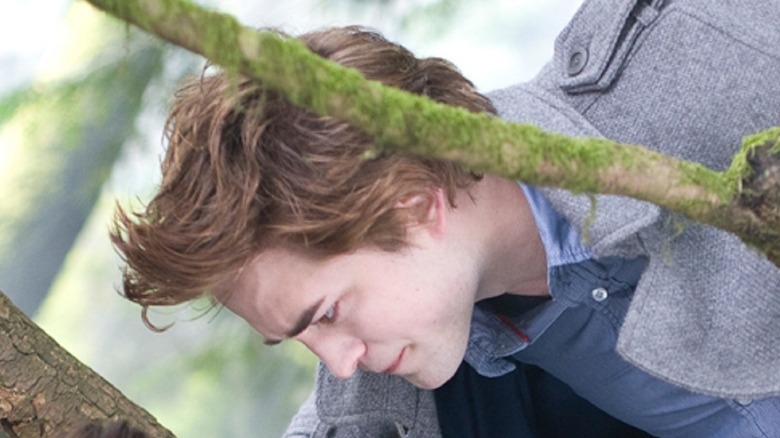 Lionsgate
Robert Pattinson had already enjoyed a memorable role in "Harry Potter and the Goblet of Fire" and starred in several arthouse films before he took on the role of Edward Cullen in the 2008 adaptation of Stephenie Meyer's "Twilight." But there's no doubt that the romantic vampire saga is what first made the actor a household name and earned him legions of die-hard fans across the globe.
Pattinson's performance as the broody, golden-eyed hunk is an essential element of all five films' success. Not only does he check all of the boxes when it comes to the books' description of the beloved character, but he also brings some quiet passion and elegance to the role and gives viewers something new to love about the character. As Edward Cullen grows from a lonely forever teen into a full-fledged fighter who will do anything to protect his coven, Pattinson also emerges as a force to be reckoned with in the films.
Maps to the Stars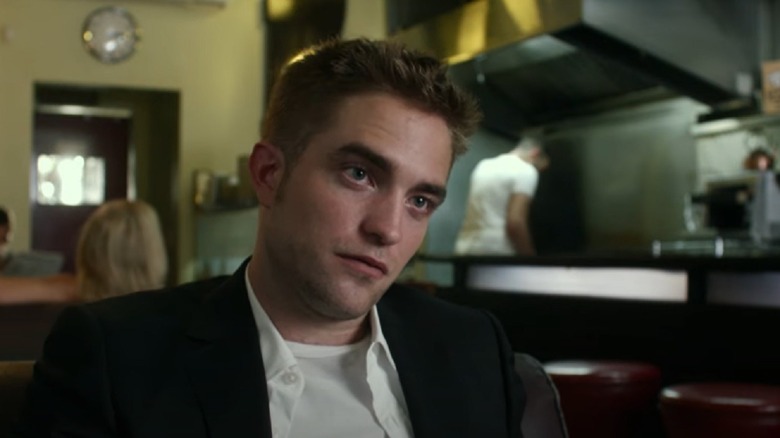 Entertainment One Films
After collaborating with director David Cronenberg on the eerie 2012 crime drama "Cosmopolis," Pattinson reunited with the acclaimed auteur for his 2014 satirical drama "Maps to the Stars." The film features the actor as an ambitious but reserved limousine driver named Jerome Fontana who wants to be the next great screenwriter but currently makes his living toting rich Angelenos around town.
Though Jerome is a relatively normal person, he soon finds himself involved in an increasingly bizarre and twisted plot involving a troubled actress, a former child star, a TV psychologist, an unusual assistant, and a few ghosts for good measure. But even as Pattinson's character becomes surrounded by increasingly strange people and situations, he portrays the character as something of an anchor for the action and an understated moral foil for those around him. Pattinson's precise performance in the film makes "Maps to the Stars" a must-see for fans of the actor.
Good Time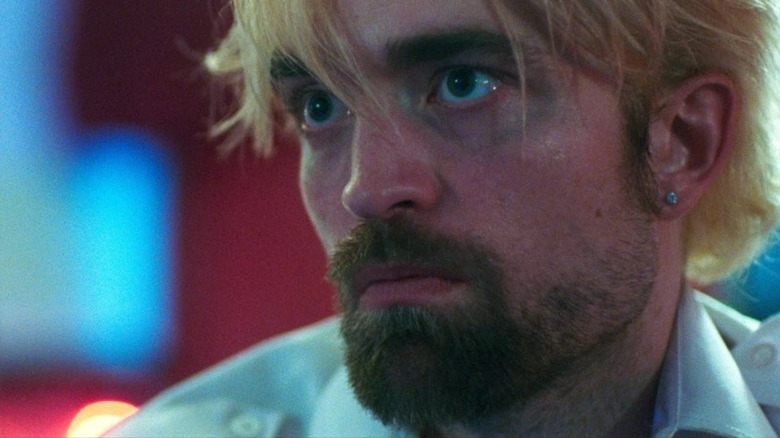 A24
For the 2017 thriller "Good Time," Pattinson teamed with co-directors Benny and Josh Safdie to create a story that's truly a rush to watch. The film features the star as a small-time criminal named Connie Nikas, whose brother with special needs is detained at Rikers Island after the two rob a bank and get caught red-handed — er, more like red-faced as a result of an exploded dye pack.
Connie, fearing that his brother may be seriously hurt in prison as a result of his inability to control his anger or understand social cues, sets out on a dangerous mission to spring him from detention, putting himself at even greater risk along the way. Not only is the film dripping with tension and full of surprises, but Pattinson's urgent performance as the passionate and unpredictable Connie is a downright revelation. Pattinson has no shortage of critically revered roles, of course, but his work in "Good Time" easily ranks among his greatest film turns so far.
The King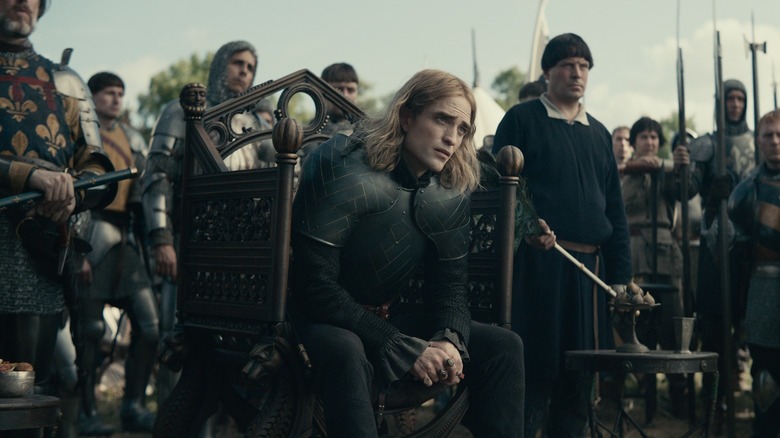 Netflix
After starring in David Michôd's 2014 dystopian thriller "The Rover," Pattinson reunited with the Australian director for his 2019 period drama "The King." The film, which is based upon the "Henriad" collection of works by William Shakespeare, tells the story of the turbulent yet triumphant rise of King Henry V of England, who rose from a reluctant heir into a celebrated wartime monarch.
Pattinson stars in the film as the playfully menacing Louis, the dauphine of France, who mercilessly taunts the young king and engages him in battles of both wits and armies. Not only does the actor get to have fun speaking with a French accent and lofty mannerisms, but he also gets to deliver some one-liners that are impossible to forget in the film. Pattinson has always been something of a scene-stealer in his film work, but in "The King," he takes that talent to the next level and beyond.
The Devil All the Time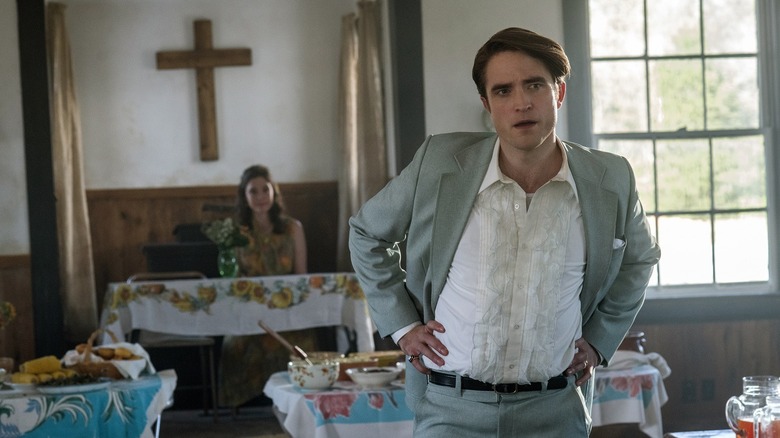 Glen Wilson/Netflix
Last but certainly not least, if you haven't seen what Pattinson pulls off in the 2020 American gothic thriller "The Devil All the Time," well, you are truly missing out. The period film, which was directed by Antonio Campos, features Pattinson as the narcissistic and self-righteous minister Reverend Preston Teagardin, who uses his position of power over the small Southern community to humiliate and abuse some of the townsfolk, usually young women.
And in the film, Pattinson takes full advantage of his opportunity to shine in such a cavalierly villainous role, bringing sublime flair and twang-soaked enthusiasm to every syllable of his dialogue. Even in rooms that are brimming with other characters, Pattinson manages to fill the space with the reverend's dominating personality and outsized ego. For those fans who enjoy watching Pattinson's command of varying accents and colorful characters, his work in "The Devil All the Time" simply must not be missed.