The Tiny Role You Never Knew Robert Pattinson Took Before Harry Potter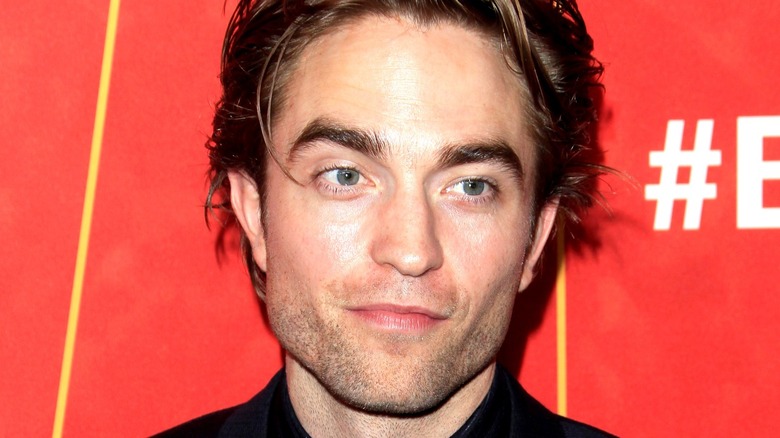 Shutterstock
Before he was the sparkly vampire boyfriend of Bella Swan (Kristen Stewart) in "Twilight," Robert Pattinson was already winning over hearts as Cedric Diggory in "Harry Potter and the Goblet of Fire." But while the "Harry Potter" franchise put the future Batman actor on Hollywood's radar, it wasn't actually his first role. Prior to landing the role of Cedric, Pattinson had a tiny role in an entirely different film, but alas, his part was cut from the final version of the movie.
And no, we're not talking about "Sword of Xanten," Pattinson fans. Hardcore fans of the popular actor likely know about his appearance in the 2004 German miniseries. After all, it's the first project he appeared onscreen in before he picked up a broomstick as Cedric. But in between his little-seen miniseries role and "Harry Potter," the young actor took a brief detour to appear in director Mira Nair's 2004 adaptation of William Makepeace Thackeray's famed novel "Vanity Fair."
The lavish period drama boasted an all-star cast including Reese Witherspoon, James Purefoy, Romola Garai, Jonathan Rhys-Meyers, and Gabriel Byrne. However, despite an abundance of talented actors and the careful direction of Nair, the movie received middling reviews from critics (it has a 50% score on Rotten Tomatoes). Still, given the movie's high profile cast, it had the potential to be a major moment in Pattinson's young career. Unfortunately his role was not only cut, no one took the time to tell him he was no longer in the film.
But in a strange turn of event, his frustrating "Vanity Fair" experience actually turned out to be a good thing for the actor.
If he hadn't been cut from Vanity Fair, Robert Pattinson may have missed out on Harry Potter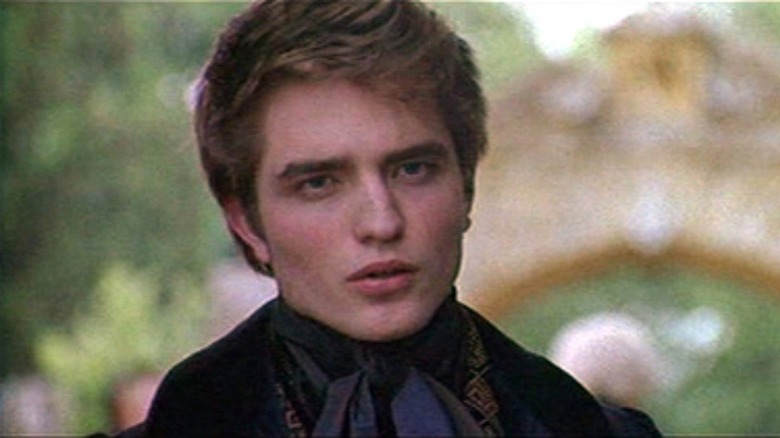 Focus Features
All things considered, Pattinson's role in "Vanity Fair" was always going to be a small one. His scene appears as an alternate ending on the DVD, which reveals he was set to play Rawdy Crawley, the teenage son of Reese Witherspoon's Becky (which is weird when you remember they played love interests in 2011's "Water for Elephants"). However, Mira Nair and the studio ultimately decided to end the movie on a more upbeat note than the novel. As a result, it no longer made sense for Pattinson's character to reunite with his birth mother in the film's final moments.
However, Pattinson was left out of the loop about this particular decision, which led to him showing up to the premiere and being shocked to realize he was no longer in the movie. In a 2017 interview with W Magazine, the actor explained how this embarrassing moment actually turned out to be good for his career in the long run.
"Basically I went to the screening and no one had informed me that I was cut," Pattinson revealed. "So I went to it with one of my best friends who was also in the movie, and we had adjacent scenes ... And they got on to my bit and it was just a totally alternate ending. But the casting director, Mary Selway, who sadly passed away, she felt so guilty that no one had informed me that she basically gave me a first run at the part in 'Harry Potter.' So I was quite glad I got cut in the end."
Had Pattinson not been cut from "Vanity Fair," he could have missed out on playing Cedric — and so for that reason, "Harry Potter" and "Twilight" fans alike should be thankful his "Vanity Fair" part was left on the cutting room floor.