Mj Rodriguez Made Emmy History For Her Role On Pose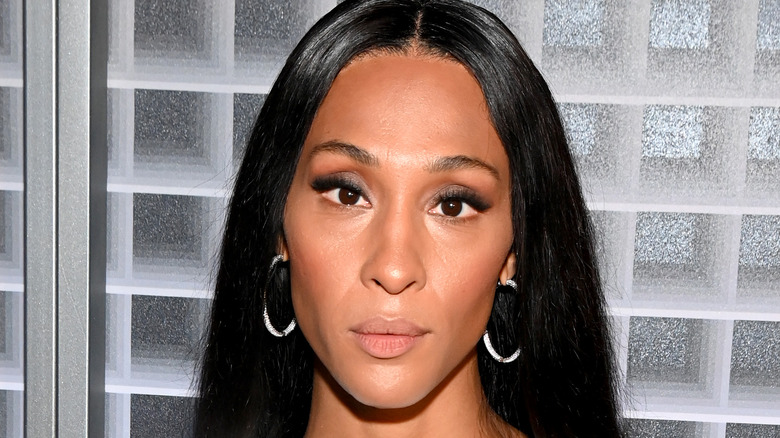 Paras Griffin/Getty Images
The 2021 Primetime Emmy Awards are going to be one for the books. The nominations were recently announced, and aside from the obligatory nominations that don't make any sense, there are tons of amazing shows that are getting their due recognition. Though "I May Destroy You" was snubbed at the Golden Globes, it racked up nine Emmy nominations; Jason Sudeikis' heartwarming comedy "Ted Lasso" made Emmys history; and Bo Burnham earned the distinguished title of person nominated in the most categories.
"Ted Lasso" wasn't the only show to make television history during this year's Emmy nominations. Bowen Yang of "Saturday Night Live" as well as "WandaVision" stars Elizabeth Olsen and Paul Bettany made history for various reasons, making for some much-deserved representation in the awards arena. Another talented actress named Michaela "Mj" Jaé Rodriguez also made Emmys history for her role in one of the buzziest shows of the year.
Here's why Rodriguez's nomination is such a big milestone.
Mj Rodriguez is the first trans woman to be nominated for a major acting award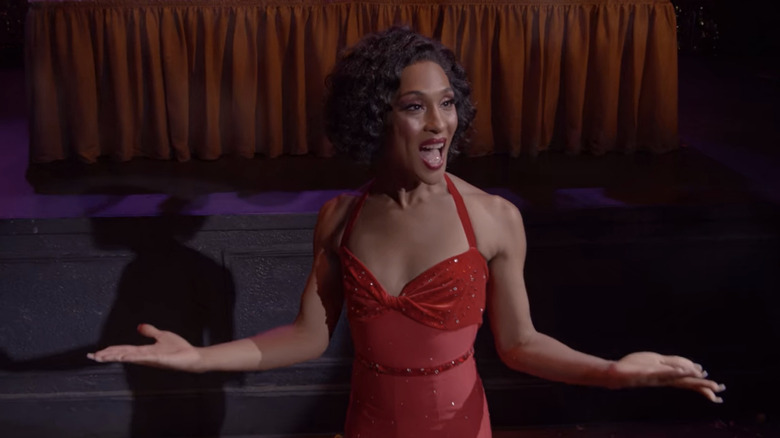 FX
As reported by Variety, Mj Rodriguez is nominated for the Lead Actress in a Drama Series for her role as Blanca Rodriguez on FX's "Pose," which marks the first Emmy nomination for a transgender actor in history. Incidentally, it's also Rodriguez's first Emmy nomination in general, making the accolade extra memorable.
Rodriguez spoke to Variety about the recognition, saying "I do believe this is a pivotal moment. There's never been a trans woman who has been nominated as a leading outstanding actress and I feel like that pushes the needle forward so much for now the door to be knocked down for so many people — whether they be male or trans female, gender nonconforming, LGBTQIA+, it does not matter. A moment like this extends and opens and elongates the possibilities of what's going to happen and I believe the Academy is definitely making it possible and their eyes are more than open. Yes, I do believe they're going to continue, and I also feel like we're going to keep speaking and encouraging and informing and educating people around the world. I think that's the most important thing."
Trans performers have been historically snubbed at the Emmys, with only two being recognized over the awards ceremony's long history. This seems to be a step in the right direction, as Rodriguez's captivating portrayal of Blanca is finally earning its due.