The Mandalorian Emmy Nominations That Don't Make Any Sense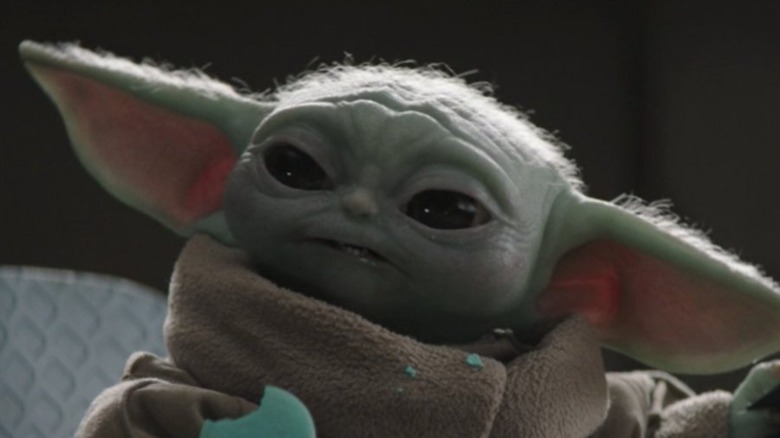 Disney+
Awards shows: They're the world's way of smelting subjective opinions into cold, hard trophies. They're a lot like "Saturday Night Live" sketches in that, no matter how much you might love them, you have to admit that they make less and less sense the closer you look at them. Also, they were better when Steve Martin was doing them semi-regularly.
In that vein — the "not making sense" one, not the Steve Martin part — the nominations for the 2021 Emmy Awards have landed. Were there snubs? Possibly. Flubs? That's an argument for another day. At first blush, the strangest detail to come out of the announcements arrived courtesy of an enigmatic bounty hunter and his adorable Muppet companion.
Yes, "The Mandalorian" was rightly showered with Emmy nominations this year — an even two dozen of the things, to be precise. And while any token of admiration from fellow professionals is something worth celebrating, one or two nods to the adventures of Mando had fans scratching their heads.
The Mandalorian's Emmy nominations are a little confusing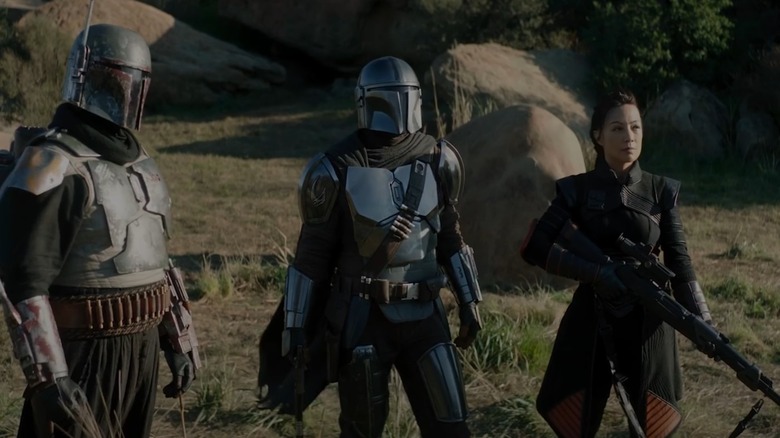 Disney+
According to the Emmy Awards website, "The Mandalorian" was nominated for "Outstanding Drama Series," which makes sense. It is, after all, a drama series that's pretty outstanding. It also received nominations for "Outstanding Sound Editing For A Comedy Or Drama Series (One Hour)," "Outstanding Production Design For A Narrative Period Or Fantasy Program (One Hour Or More)," and "Outstanding Sound Mixing For A Comedy Or Drama Series (One Hour)."
That's where it gets tricky. Alongside these and other prestigious nominations, "The Mandalorian" is also up for "Outstanding Cinematography For A Single-Camera Series (Half-Hour)." The issue, in case you missed it, is that shows clocking in at One Hour tend to be about twice as long as your standard Half-Hour. It's right there in the name, if you pay close enough attention.
To be fair, "The Mandalorian" is part of television's new normal, with episodes seemingly shooting for whatever runtime they feel like rocking. To be harsh-but-fair, the episode that's nominated in the "Half-Hour" category, "Chapter 15: The Believer," actually runs for 38 minutes, making it a good quarter of an hour longer than most half-hour television programs, putting aside the ads. Like questions about whether or not Mando's helmet gets filled with sneeze every cold season, it's probably best if you don't think about it too much. This is, after all, the way.