Bo Burnham Claims This Distinguished Title For The 2021 Emmys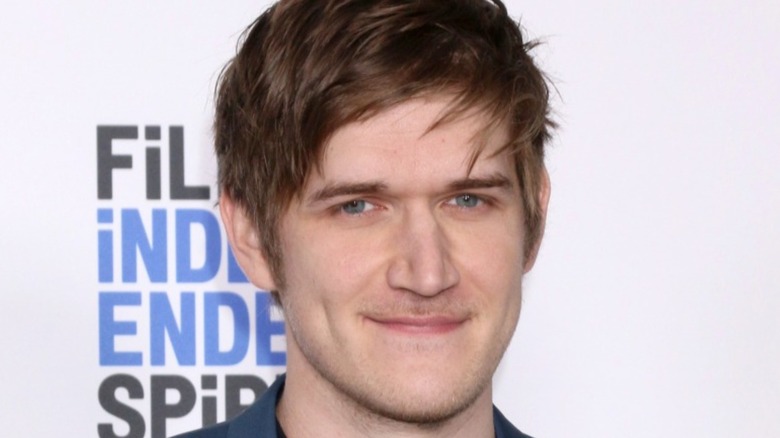 Shutterstock
The nominations for the 73rd Primetime Emmys have been announced. And, befitting the typically roomy nature of television's biggest honor — this year's awards include more than 100 categories, per Variety — a few programs have come out on top in the total nominations tally. These include usual suspects like Netflix's "The Crown" and Disney+'s "The Mandalorian," which lead the pack with 24 nominations apiece, and Apple TV+'s "Ted Lasso," which broke the all-time record for most nominations for a first-year comedy series.
One particular success story at this year's Emmys, however, comes from the unlikeliest of places: the efforts of one man, alone in his house. Bo Burnham's 87-minute Netflix comedy special "Inside" amassed a total of six nominations, making it the second most-nominated program in the Variety Special field, after Disney+'s taping of "Hamilton" — and the most-nominated one, tied with "David Byrne's American Utopia," if you leave out the nominations "Hamilton" received as a "limited series or movie."
The nominations are just the icing on the cake following months of uproarious acclaim and immense cultural impact; there's an argument to be made that "Inside" was the defining audiovisual event of the year so far. And the mastermind behind it, Bo Burnham himself, also ran away with one impressive title at this year's Emmys.
With six total nods, Bo Burnham is this year's most-nominated person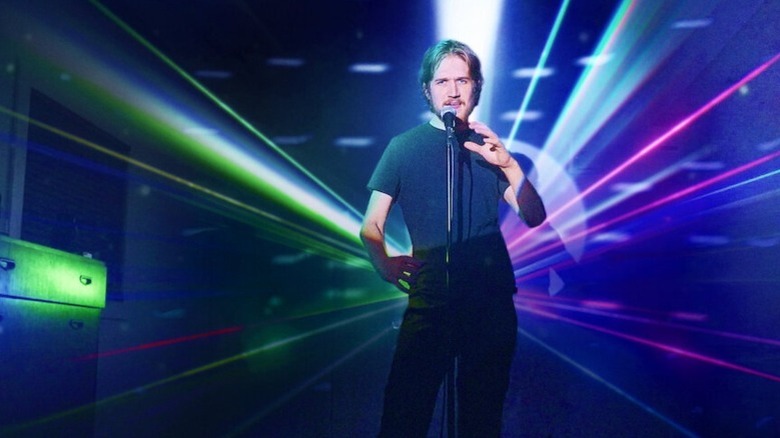 Netflix
One of the things that made "Inside" such an extraordinary cultural phenomenon is the fact that Bo Burnham wrote, scored, shot, and edited it entirely by himself at his home during lockdown, without the help of a crew or the support of an audience. This means that each of the special's six Emmy nominations — Outstanding Variety Special (Pre-Recorded), Directing for a Variety Special, Picture Editing for Variety Programming, Music Direction, and Writing for a Variety Special — have gone to Burnham himself.
This makes him handily this year's most-nominated individual, per TVLine. For comparison, this year's other multi-nominated performers, such as Jean Smart (for "Mare of Easttown" and "Hacks") and Sterling K. Brown (for "This Is Us" and "Lincoln: Divided We Stand"), all scored "only" two nods. Comedy specials appear to be a particularly fruitful field for big nomination hauls: the all-time record for most Emmy nominations in a single year belongs to Louis C.K., who made it into a whopping nine categories in the faraway realm of 2013 (via Rolling Stone).