The Peacemaker Series Just Hit A Major Production Milestone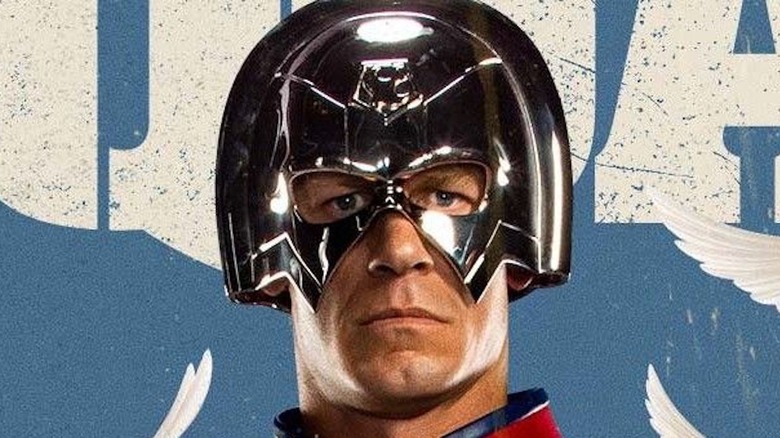 Warner Bros.
Back in 2018, Marvel fans were shocked when director James Gunn was fired by Disney for a series of controversial tweets that had resurfaced online, even though he'd apologized for his comments years beforehand. What was even more shocking was that Warner Bros. subsequently hired the writer and director to helm "The Suicide Squad," picking up the franchise after David Ayer's misfire in 2016. Of course, he was eventually welcomed back into the Marvel Cinematic Universe fold — meaning that the entire situation boosted Gunn's career like never before.
Fast-forward to September 2020, and Warner Bros. announced that Gunn was working on "Peacemaker" spin-off series for HBO Max focusing on John Cena's titular character from "The Suicide Squad." The anti-hero, whose real name is Christopher Smith, believes in achieving peace via any means necessary, so there's plenty of violent layers to his character that Gunn can explore in the show's eight-episode run. Aside from the main cast, which includes the likes of Steve Agee, Danielle Brooks, Lochlyn Munroe, and Robert Patrick, not much is known about the series.
The "Peacemaker" plot is largely being kept under wraps so that nothing about "The Suicide Squad" is revealed, because Gunn was famously allowed to kill any member of the team when they go up against Starro on the fictional island of Corto Maltese. However, the director recently announced that the HBO Max series just hit a major production milestone.
Peacemaker has officially wrapped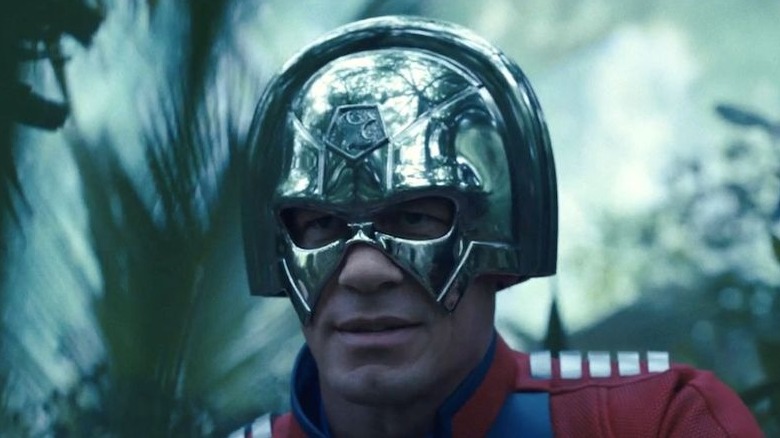 Warner Bros.
"Peacemaker" has been filming in Vancouver, Canada for several months, but that's finally come to a close as James Gunn took to Twitter to announce that the show has finished filming: "And that's a wrap on Day 131 & Season One of #Peacemaker." It's interesting that he specifies "Season One" of the series — could a second season be on the way if the show is successful? Gunn will probably cross that bridge if it comes to it, but for now, it's great to hear that work has finished on "Peacemaker."
While the director and creator of the series didn't offer any tidbits of information about what to expect from the series, Gunn did reveal that "Peacemaker" took under a year to come to fruition. As he explained on Twitter, "Less than a year ago I pitched a vague pitch to @HBOMax – here we are 11 months later with 8 astounding episodes in the can." He also thanked everyone who has worked on the show so far: "Cast & crew: I love you all. Thank you for putting your hearts & souls into this project."
"Peacemaker" is currently slated to start airing in January 2022, so it wouldn't be surprising if James Gunn starts revealing snippets of footage or stills from the upcoming series after the release of "The Suicide Squad." Who else is excited to see John Cena's no-nonsense vigilante?