John Cena's Suicide Squad Character Is Getting His Own Show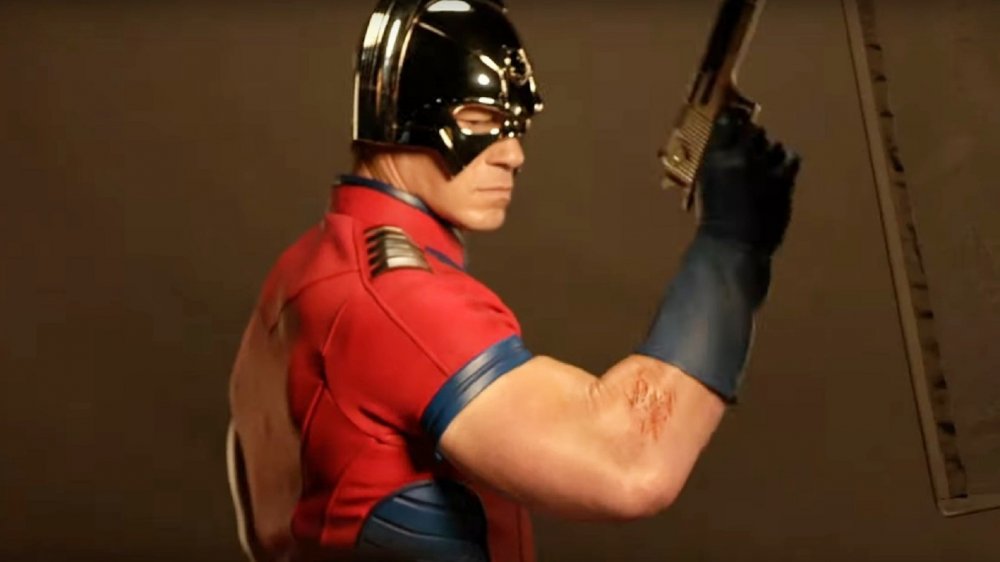 Warner Bros./DC Entertainment
In a surprise move, Warner Bros. Television and HBO Max have announced that an eight-episode series featuring the DC antihero Peacemaker, who will be portrayed by John Cena in the upcoming flick The Suicide Squad, is in the works for the streamer. Cena will reprise his role, and — perhaps even more excitingly — the movie's writer-director, the legendary James Gunn, will be writing every single episode.
Considering that we won't be seeing The Suicide Squad grace the big screen for about a year, it's safe to say that virtually nobody was expecting this news. Peacemaker is a ... complex type — a character well-suited to an extended examination of his origin story, which we'll get to in a bit. First, let's hear from those involved with the project, starting with the big Gunn himself.
In a press release, the Guardians of the Galaxy director expressed his excitement to shine a spotlight on Peacemaker, and promised that the series would have contemporary relevance to go with its (presumably absurd and hilarious) superpowered action. "Peacemaker is an opportunity to delve into current world issues through the lens of this superhero/supervillain/and world's biggest douchebag," Gunn said. "I'm excited to expand The Suicide Squad and bring this character from the DC film universe to the full breadth of a series."
For his part, Cena simply seemed thrilled to be singled out for a starring role on what is certain to be a unique adventure in television. "I have said before that it has been a tremendous honor and an incredible opportunity to be part of The Suicide Squad and to work with James on what is going to be a fantastic movie," the star said. "I am unbelievably excited to have the chance to team up with him again for Peacemaker. We can't wait for fans to see this."
Peacemaker might be the most ironically named character ever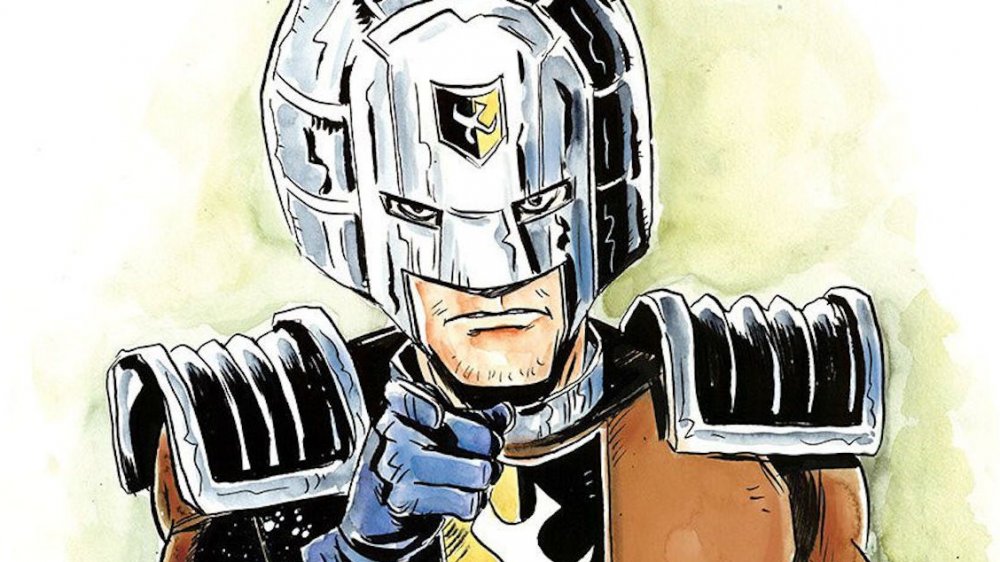 Jeff Lemire/DC Comics
Peacemaker, real name Christopher Smith, originated in the pages of Charlton comics in the '60s, but was later acquired by DC, making his debut during the publisher's iconic Crisis on Infinite Earths event in 1985. While he has no superpowers, he is in peak physical condition (much like, well, Cena), is an expert in hand-to-hand combat, and is extremely proficient with weapons — using them as well as crafting them. As his moniker implies, Peacemaker is devoted to the cause of peace — fanatically so. So devoted, in fact, that he paradoxically won't hesitate to murder the heck out of anyone he perceives to be a threat to the cause.
According to Comic Vine, the great writer Alan Moore — who had wanted to use O.G. Charlton characters for his seminal Watchmen limited series — used Peacemaker as the inspiration for his original character the Comedian, an ultra-violent, amoral "hero" whose death kicks off the story. If you happen to be a fan of that work (and really, who isn't), this should tell you all you need to know about Peacemaker's general disposition and approach to crimefighting.
Cena has proven early and often to have a great sense of humor about himself, and it's easy to see him stepping into the shoes of such a character. His casting in The Suicide Squad looked like a stroke of genius. Warner Bros. brass must be pretty psyched about what they've seen from their star so far to order this series. Heck, if Peacemaker gets a warm reception, perhaps more members of The Suicide Squad will find a solo home on HBO Max.
No release date for Peacemaker has yet been announced. It's very existence is a miracle. The Suicide Squad, on the other hand, is currently slated to hit the big screen on August 6, 2021.