James Gunn On How The Suicide Squad Compares To The Guardians Of The Galaxy
Based on everything we've learned so far about The Suicide Squad, one thing we know for sure is that, as writer-director James Gunn revealed at a recent DC FanDome panel, it's going to be "different from any superhero movie ever made."
Though the DC film will feature some returning fan-favorites from the critically panned, mistake-riddled Suicide Squad, including Margot Robbie as Harley Quinn and Viola Davis as Amanda Waller, The Suicide Squad features some heavy-hitting new leads. The list includes Idris Elba, David Dastmalchian, John Cena, and many, many more — all playing new villains we can root for.
Having written and directed the 2014 hit Guardians of the Galaxy, Gunn knows a thing or two about directing heroes with questionable motives. So, how does Gunn think the characters from his new anti-superhero flick compare to the intergalactic criminals from Guardians of the Galaxy?
"I think you know, from pretty close to the beginning, that all of the Guardians are good – apart from Nebula, who's the outlier," Gunn told Empire. "But in The Suicide Squad, some of the characters end up being good, some end up being terrible. They don't just get in fights and say they're going to kill each other, they actually do get in fights and kill each other. You really don't know who's going to live and who's going to die. I was given full freedom to kill anyone — and I mean anyone — by DC."
James Gunn loves that DC lets him kill anyone — something you probably wouldn't see in GotG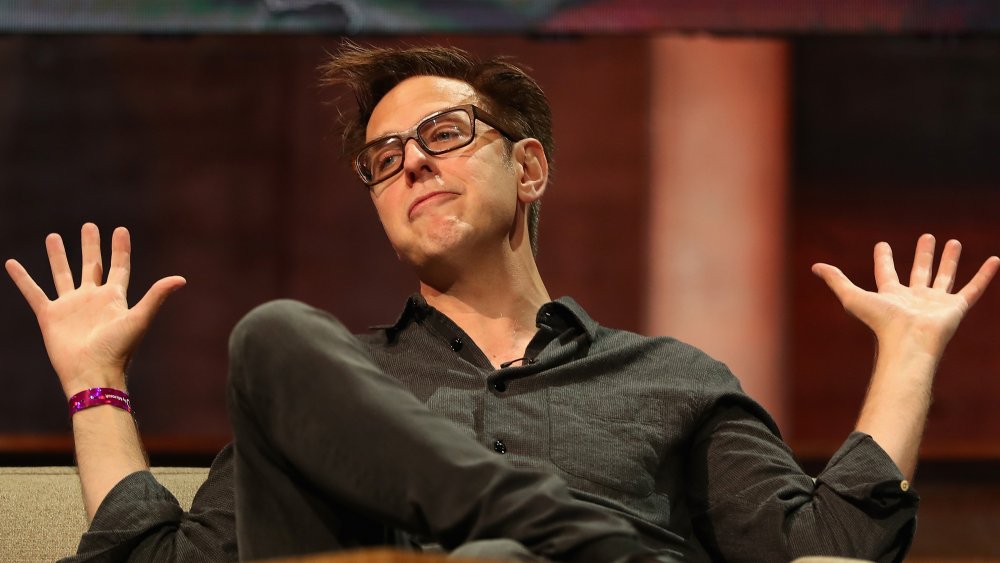 Christian Petersen/Getty Images
Gunn can't seem to hold back his excitement after being granted permission from Warner Bros. and DC to kill anyone in their universe. In a recent tweet, the director wrote, "No character was protected by DC. They gave me carte blanche to do what I wanted. That was one of the things we agreed to before I came to work for them. I wasn't looking for shock value but I wanted the audience to know anything could happen."
Unlike Guardians of the Galaxy, the previous Suicide Squad had a pretty high bodycount, so it's understandable there will be a number of expendable characters in Gunn's upcoming feature.
Speaking with Empire for the magazine's The Suicide Squad cover story, Gunn went on to praise Suicide Squad director David Ayer for his character-building, which Gunn feels adds to his installment. 
"Listen, David Ayer's gotten trouble for the movie. I know it didn't come out how David wanted it to come out. But he did one really, really great thing, and that is he picked fantastic actors to work with, and he dealt with these actors in building their characters in a really deep and fearless way," he shared. "It's something David definitely deserves to be lauded for, and it's definitely added to this movie." 
The Suicide Squad is set for release on August 6, 2021.