This Huge Horror Movie Just Hit Paramount+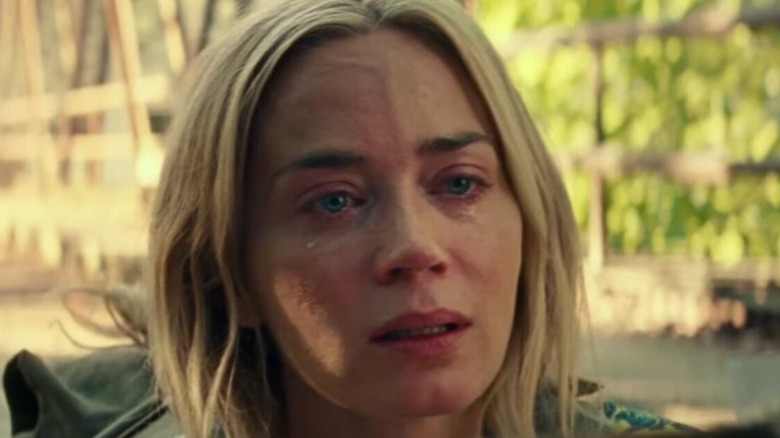 Paramount Pictures
ViacomCBS recently rebranded CBS All Access into Paramount+, the new name of their streaming service. As they try to compete with other traditional studio-owned streaming services like HBO Max and Peacock, Paramount+ offers sports, original programming that includes two "Yellowstone" spinoffs, and big movies you can't get anywhere else. The biggest new movie that just hit the streaming service is still in theaters. 
It was the movie that unofficially reopened movie theaters in the pandemic era, as it was the biggest movie at the time of its release on May 28 to get an exclusive theatrical release since the start of the pandemic. It had the highest domestic opening weekend of the pandemic to that point (that record has since been eclipsed by "F9" and "Black Widow"), according to Deadline. It's currently sitting at #1 on the list of top-grossing films of 2021 in America so far, and #5 worldwide, according to Box Office Mojo. And now, 45 days after its theatrical release, Paramount+ is hosting it, as promised.
The movie in question is "A Quiet Place Part II," the sequel to writer-director John Krasinski's 2018 horror hit. The sequel is definitely bigger – it cost $61 million to make, versus the first movie's budget of $17 million, per The Numbers – but opinion is split on whether or not it's better.
A Quiet Place Part II is now streaming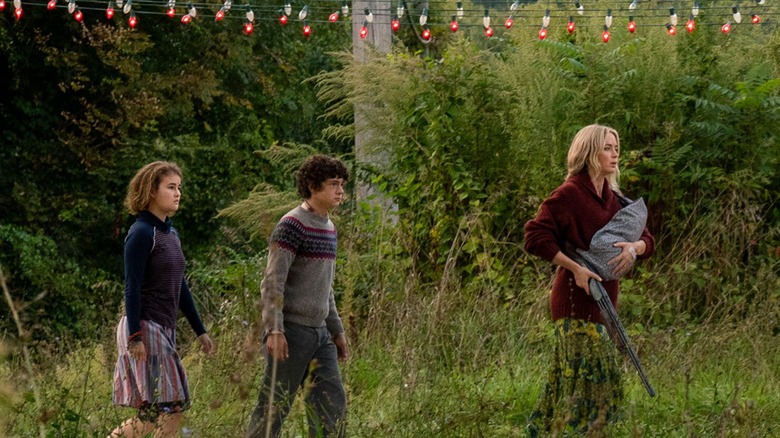 Paramount Pictures
"A Quiet Place Part II" continues the story of the Abbott family, who is trying to survive in a post-apocalyptic America where predatory aliens with supersonic hearing have wiped out most of the population. The family consists of mother Evelyn (Emily Blunt), teenage children Regan (Millicent Simmonds) and Marcus (Noah Jupe), and an infant son. The kids' father, Lee (Krasinski), died in the first movie, but returns for a flashback cameo in "Part II." Regan is deaf (as is Simmonds), which gives her and her family an advantage, because they're adept at nonverbal communication, and the amplified feedback from Regan's cochlear implant can incapacitate the aliens long enough to kill them.
While fleeing from monsters, Evelyn and the kids encounter Emmett (Cillian Murphy), a friend of Lee's who's survived by becoming a very hard, scary man. He's still willing to help people in need, and he and Regan set off on a journey of their own to try and find other survivors they can assist. Meanwhile, Evelyn tries to save Marcus and the baby from aliens attacking their hiding space.
Critics enjoyed the movie, and it has a 91% "Fresh" rating on review aggregator Rotten Tomatoes. Some critics thought it was a little better than the first movie, some a little worse, but most agreed that it's a worthy sequel. "The new film has inevitably lost the concision of the last, in the same way the minimalist frights of 'Alien' were swapped for the wham-bam action of 'Aliens'... In other instances, though, the stakes have been raised," the New Statesman's Ryan Gilbey wrote in his review of the film.
If you didn't see "A Quiet Place Part II" in theaters, you should definitely add it to your Paramount+ list.